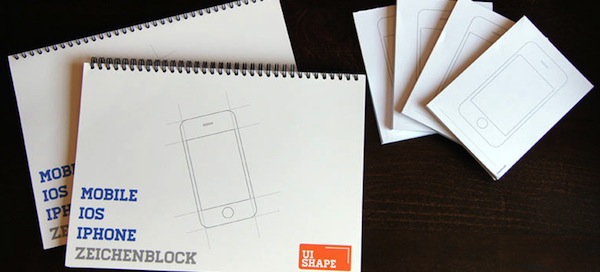 UI Shape Sketchbook
If you're working on a iOS app or mobile web app, having something well-designed is critical.
Drawing is a lot cheaper and quicker than coding or mocking up in Photoshop. These notebooks come with iPhones printed on them, to scale, so you can see how your UI will flow without moving a pixel.
In short, the UI Shape Sketchbook can help turn your doodles in to something real.
The notebooks start at just 4,95 € for a bundle of two.