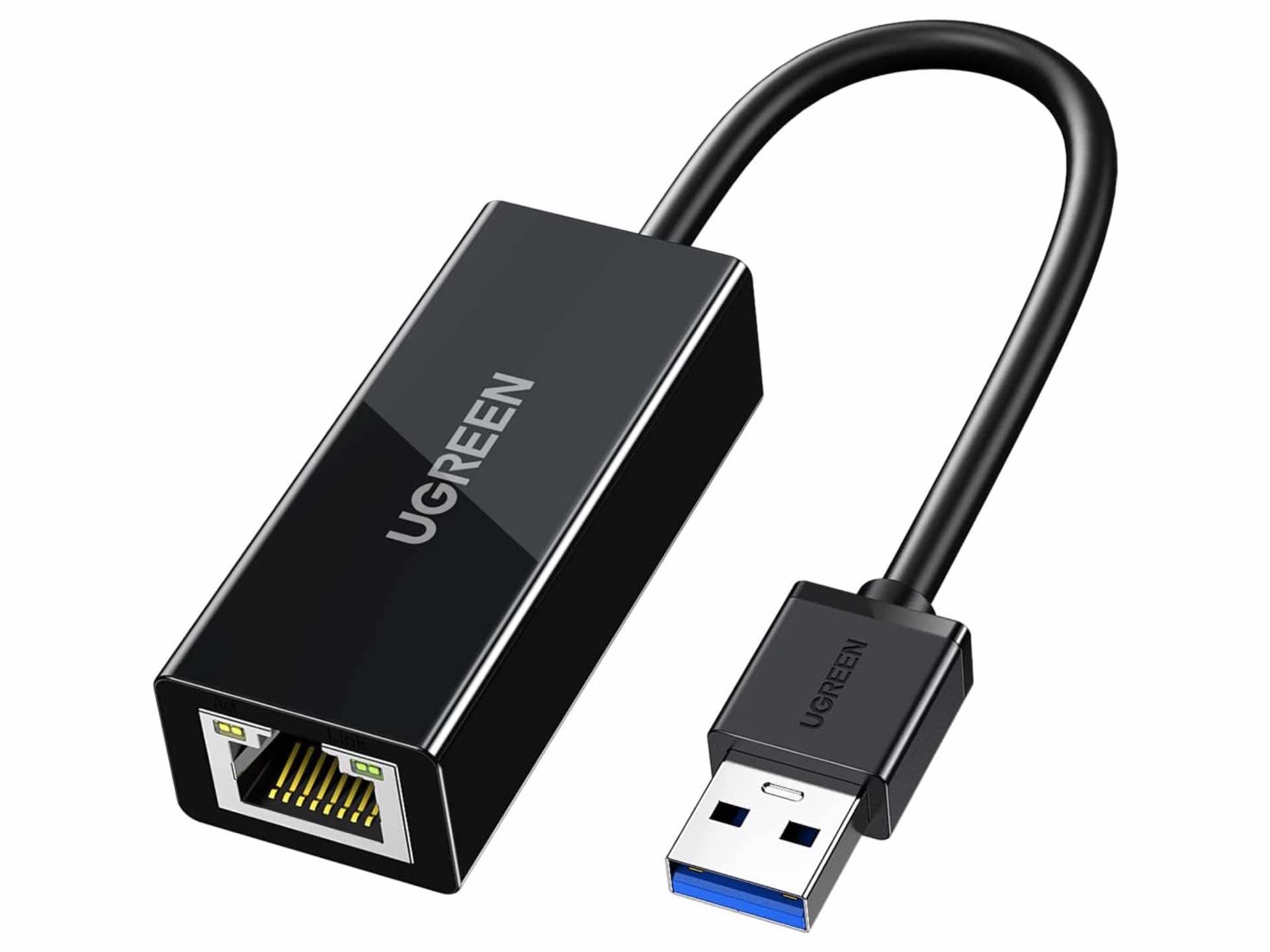 UGREEN USB 3.0 to Gigabit Ethernet Adapter
The item I'm about to mention is being linked to primarily with serious Nintendo Switch gamers in mind — people who know very well that having the fastest possible internet connection can make all the difference, whether they're downloading large games or trying to keep up in fast-paced multiplayer matches where every nanosecond of reaction time counts.
With that in mind, this USB 3.0 → ethernet adapter from UGREEN is a handy little thing to have in your mobile gaming kit. Simply hook it into the back of your Switch dock and it'll immediately connect to the wired network (assuming you plugged that end in too 😉) so you can enjoy way faster load times and a stable, lag-free online gaming experience.
That's it! No drivers to install, no futzing with settings…it's totally plug-and-play.
Get the adapter for just $15 on Amazon and never look back.