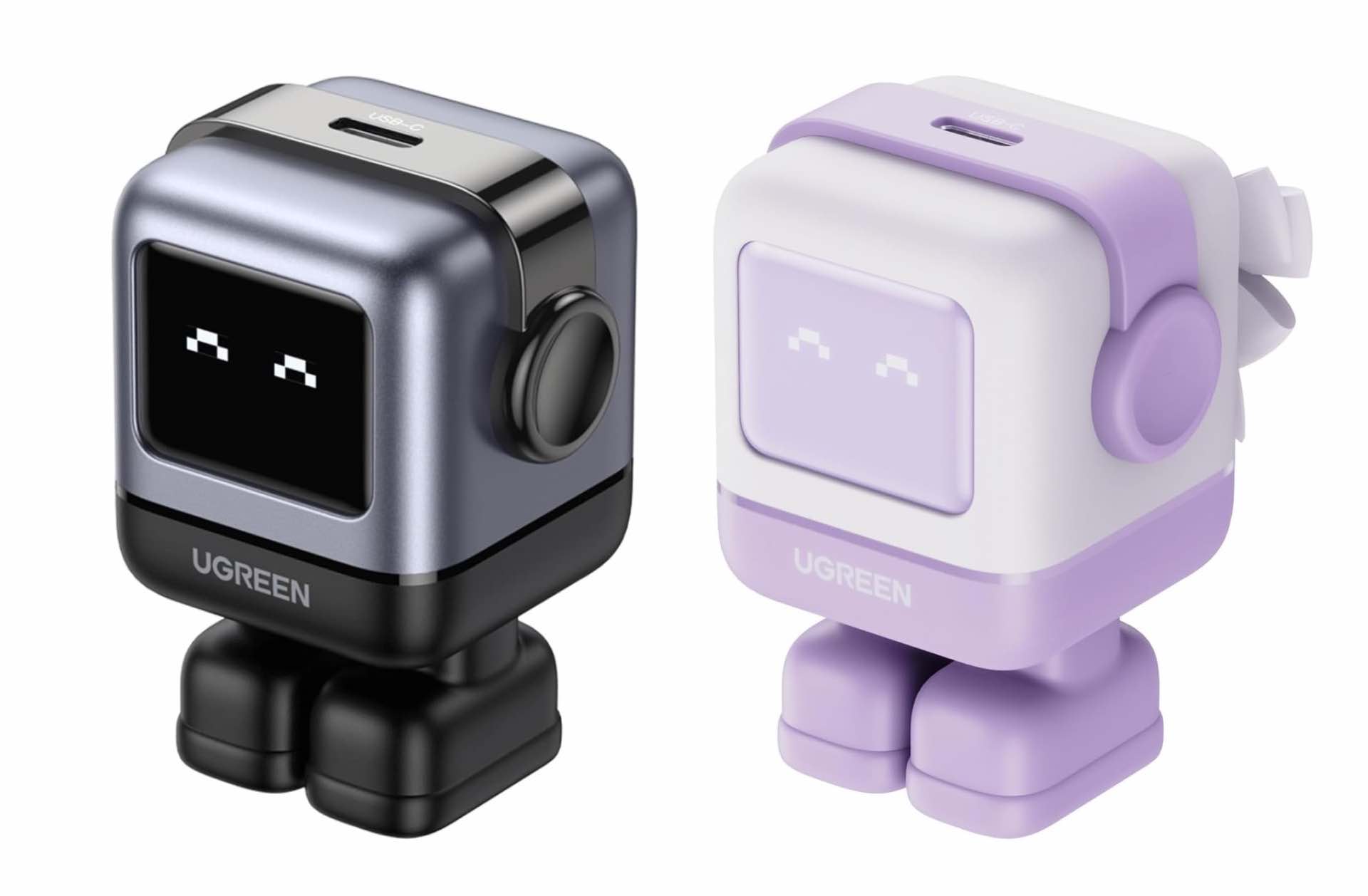 UGREEN "Nexode RobotGaN" 30W USB-C Wall Charger Block
We've covered a number of wall chargers over the years, but none have been as adorable as the Nexode RobotGaN by UGREEN.
This little guy (or gal) looks like a fun micro-robot toy, but remove its feet and you'll find hidden wall prongs, along with a USB-C port on the top of its "headphones" that you can hook your iPhone or other device into.
What makes it even cuter is, when you plug it into an outlet, the face lights up with one of three faces depending on if it's currently charging, finished charging, or in standby mode: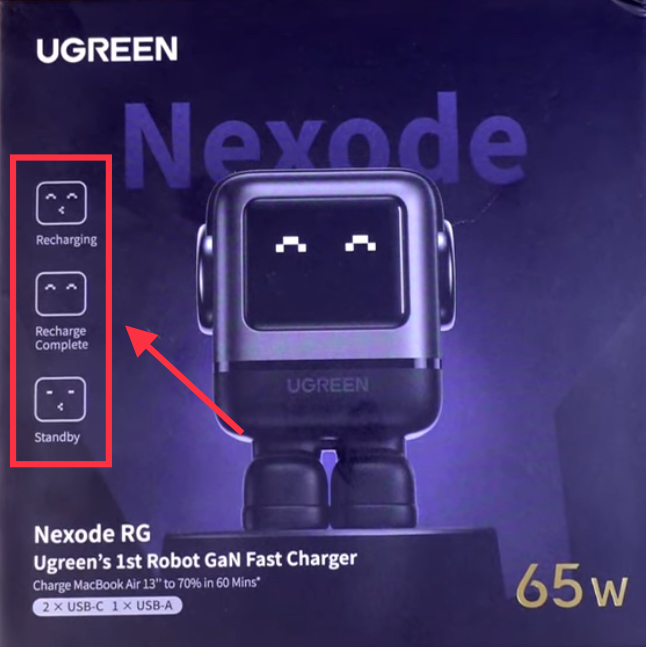 Get this utterly cute wall charger block for $26 on Amazon in your choice of black or purple.