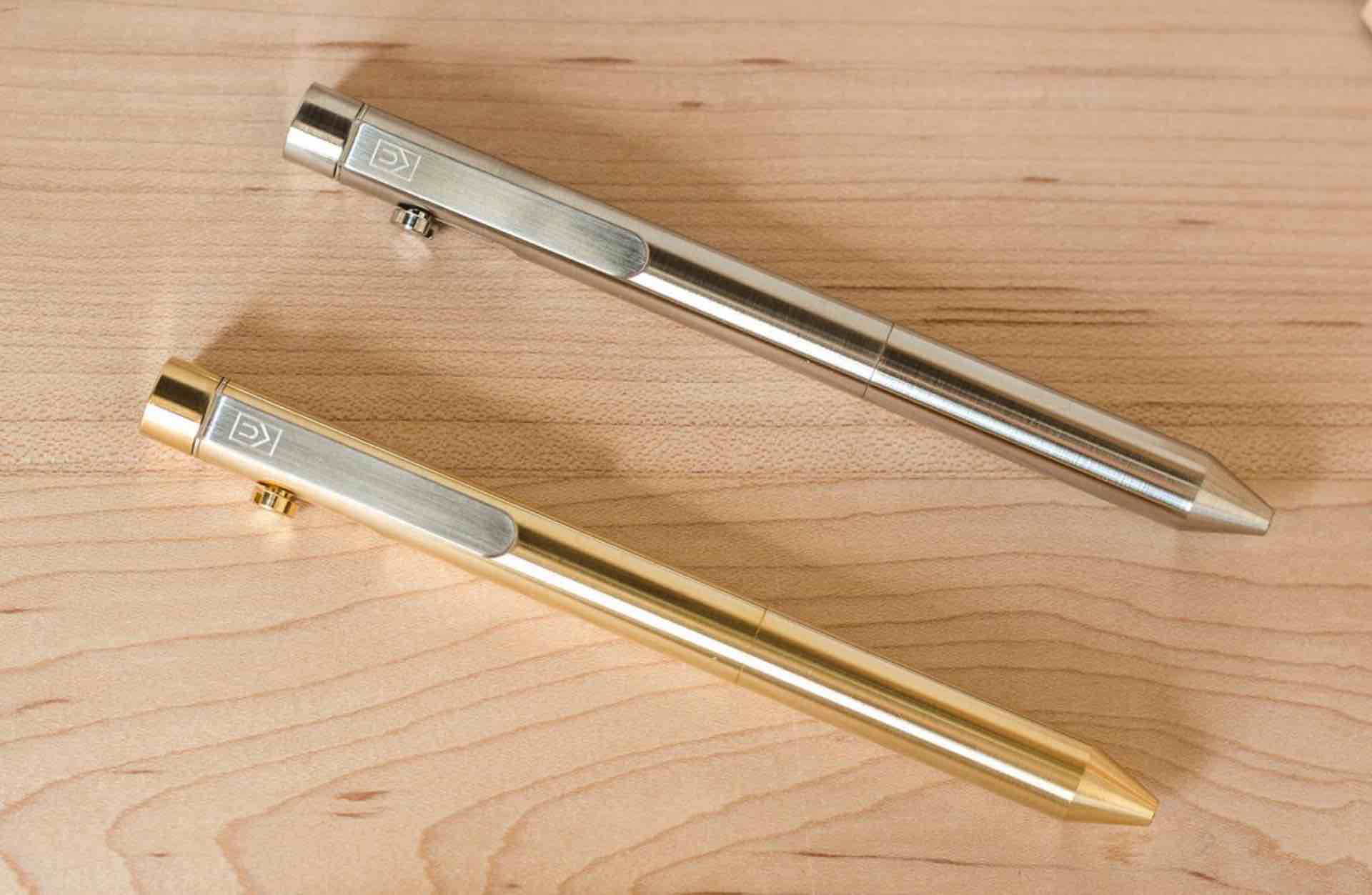 Ugmonk x Inventery Bolt Action Pen
Everyone should have at least one nice, well-designed pen that lasts a lifetime, rather than a series of disposable ones. With that in mind, Ugmonk just dropped their new Bolt Action Pens, crafted in partnership with the folks at the Inventery pen design studio (previously).
Precision-machined from raw brass stock with a single tungsten blade, the Bolt Action Pen boasts clean lines and a minimalist aesthetic, with just the right heft and balance to feel incredible in the hand without being too heavy.
The bolt-action click mechanism is perhaps the main draw here, however, with its audible and extremely satisfying *snap* sensation that you'll be tempted to fidget with all day. (Sorry, everyone's office mates!)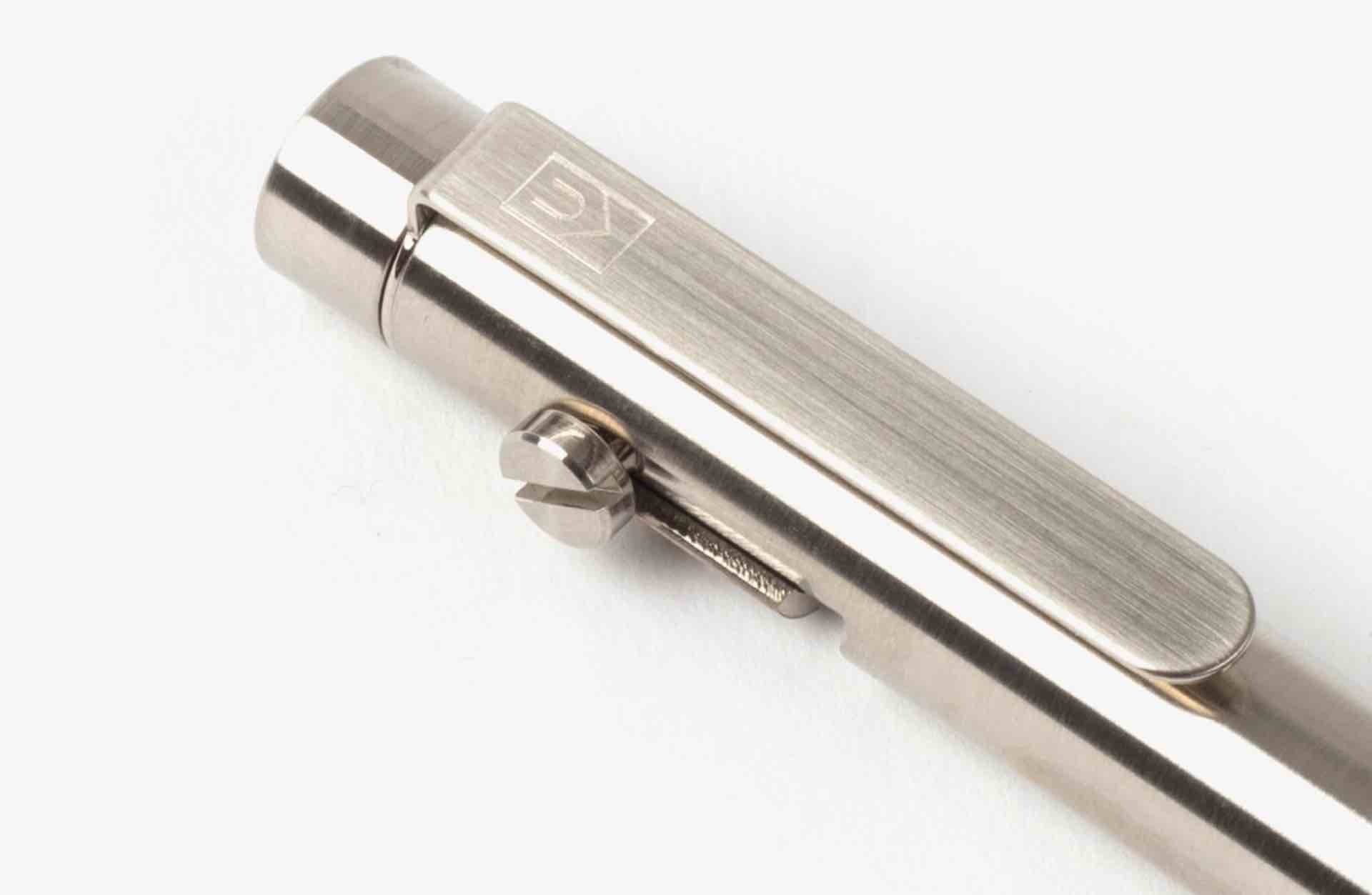 Each pen includes a 0.6mm Schmidt P8126 capless rollerball, though it's also compatible with Parker-style refills.
You can get the Bolt Action Pen in your choice of untreated brass or brass with a brushed chrome finish. Each one is $70 at Ugmonk.