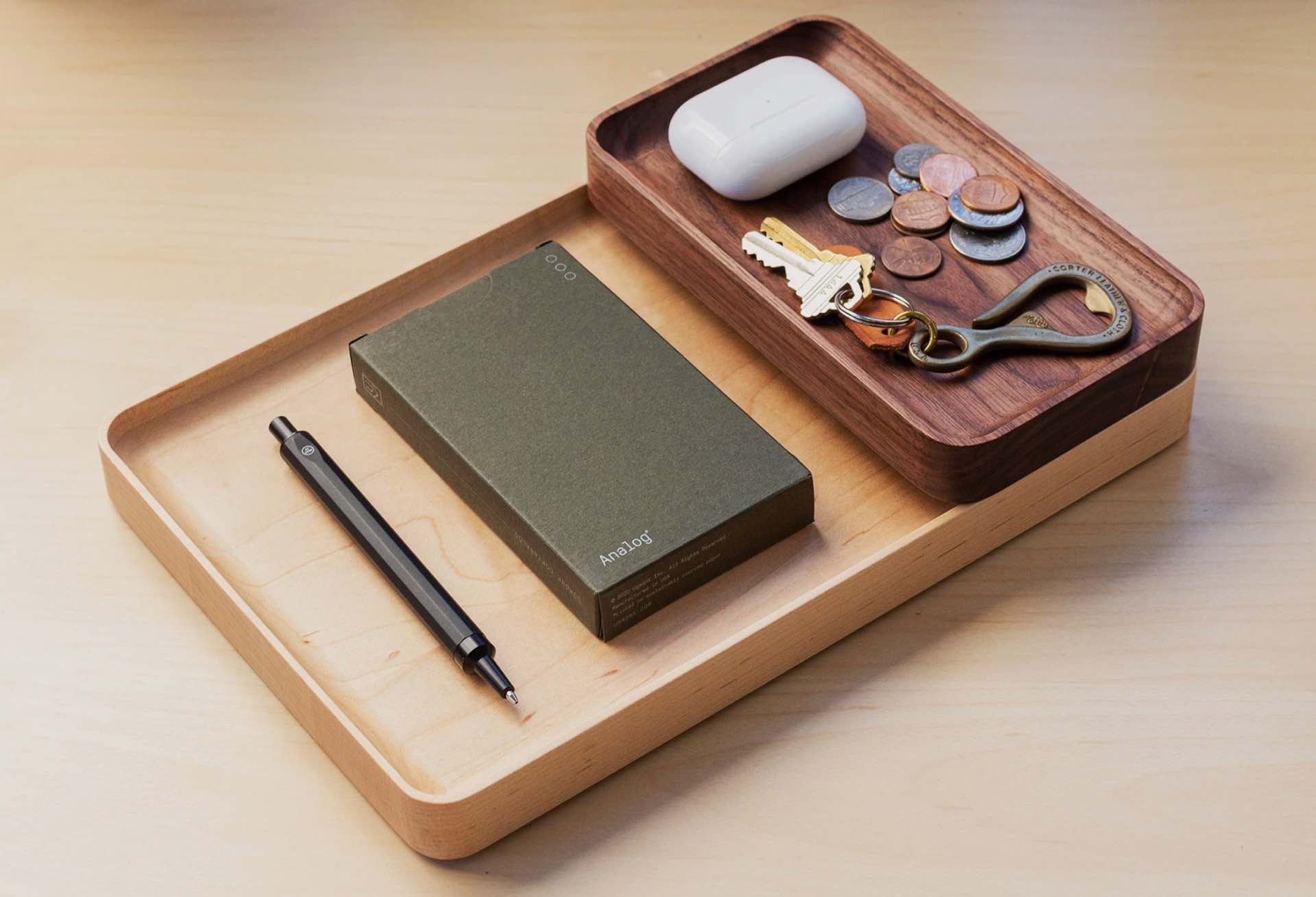 Ugmonk Wooden Valet Trays
Much like the Walnut Pen Tray they released a couple months back, Ugmonk's new Valet Trays are handcrafted from the scraps of walnut and maple wood left over from their Analog system's manufacturing process:
The strips of wood are carefully glued together and then milled, hand-sanded, and sealed with a clear matte finish. Handcrafted by master woodworkers right here in Pennsylvania.
Thanks to this clever reuse of material that would otherwise go wasted, you now get to have an elegant home for your everyday essentials.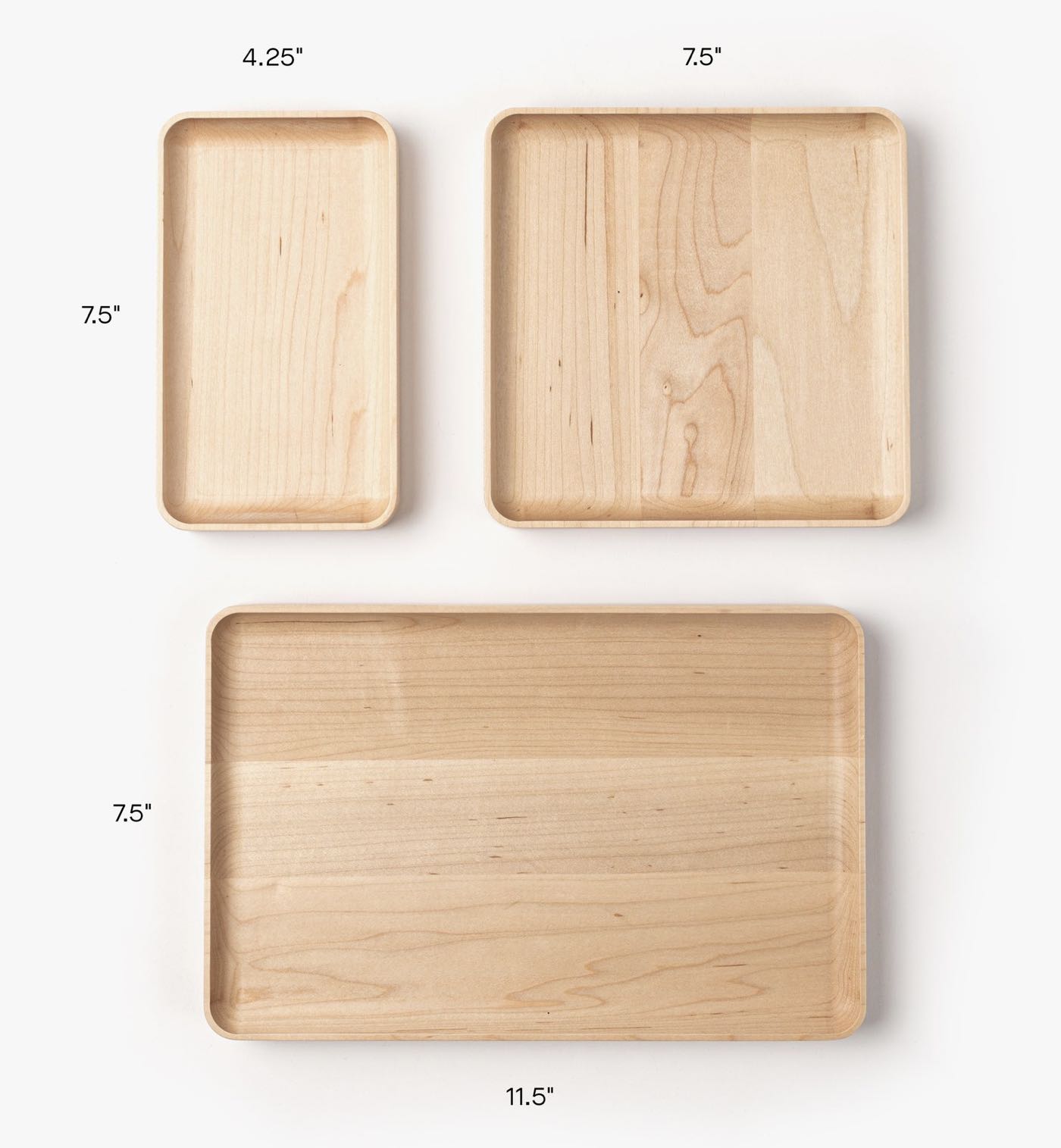 With small ($59), medium ($79), and large ($89) options to choose from, these solid wood trays look great on your desk, coffee table, kitchen counter, nightstand, or that shelf near your door where you dump out your pockets at the end of the day.
They have little rubber feet underneath to help keep the trays in place better, and you can stack them together to create your own custom organization system.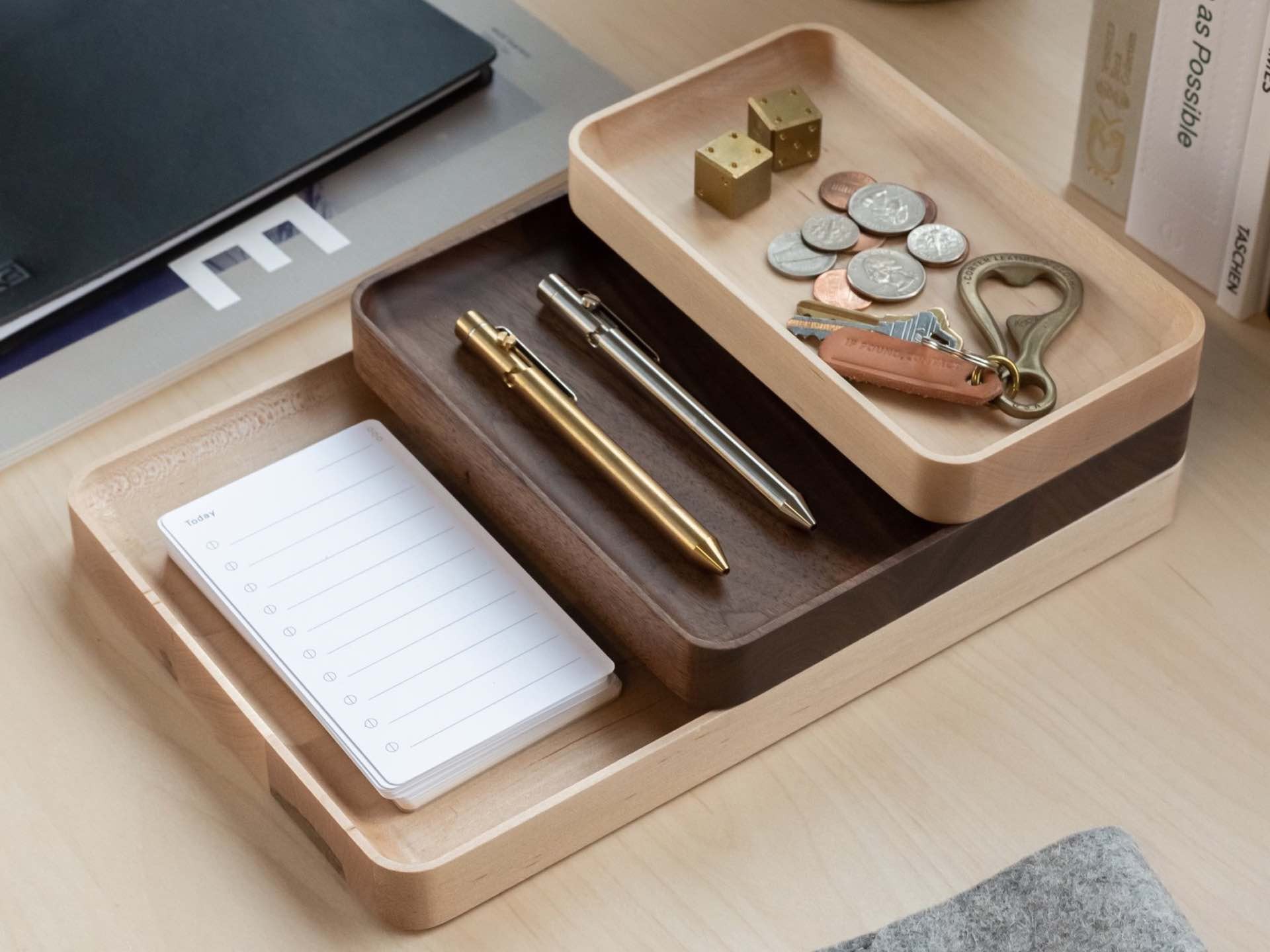 Check out the full collection over on Ugmonk's site. Happy organizing!