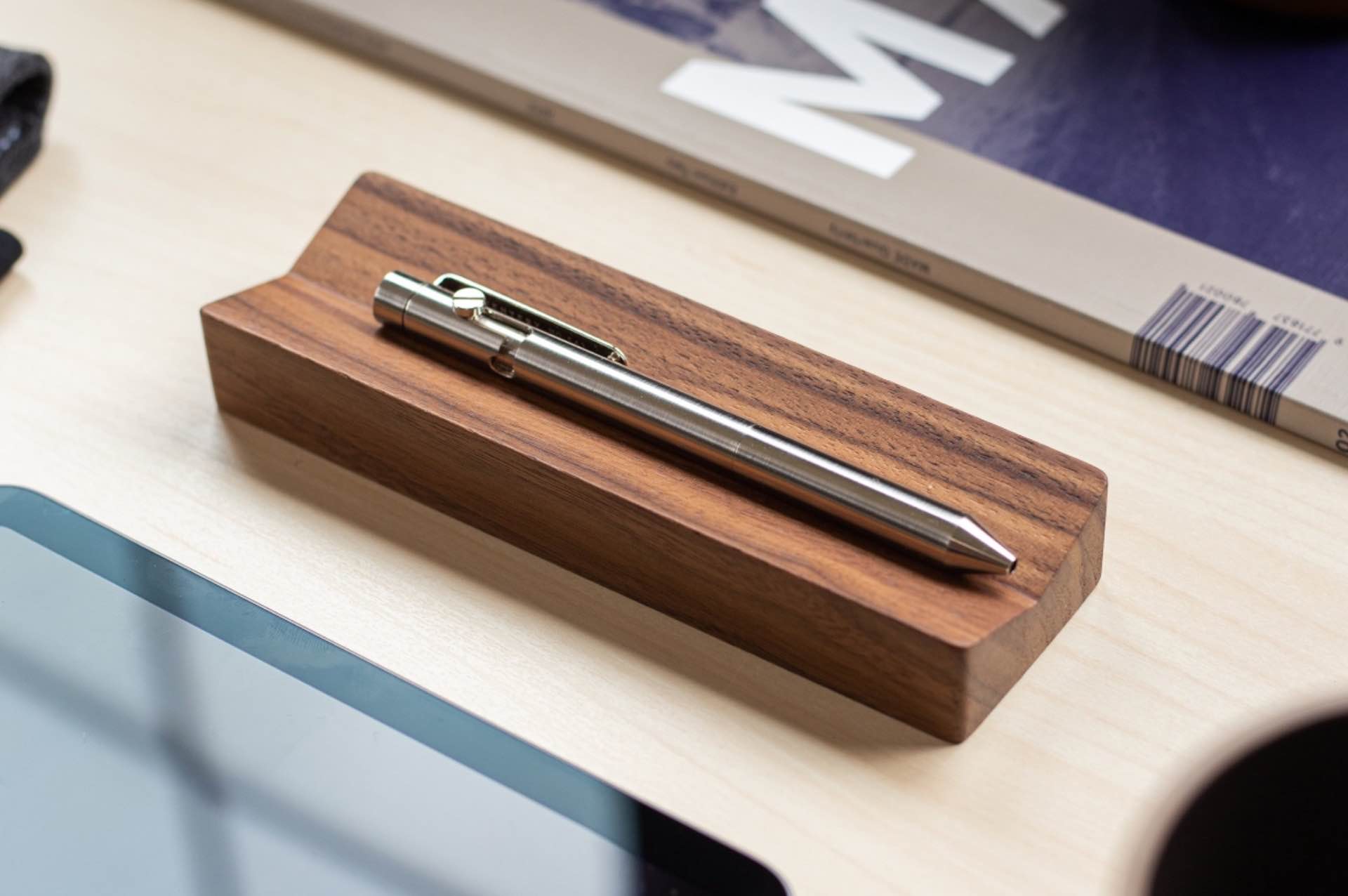 Ugmonk Walnut Pen Tray
When Ugmonk owner Jeff Sheldon learned that the manufacturing process for his Analog productivity system was resulting in leftover scraps of walnut going unused, he was inspired to develop a lovely little pen tray that would give your favorite pen a presentable resting place:
Seeing those "scraps" immediately got me thinking about how we could repurpose them into something useful.

So I went straight to my sketchbook and within a week we were off prototyping. We worked closely with our woodworker to get the perfect corner radius, angled cuts, and smooth matte finish.

[…]

This was a fun product to see come to life! I've been using the prototype these past few weeks and makes me smile every time I see it. I'm excited to see what other unexpected ideas we come up with alongside our local partners.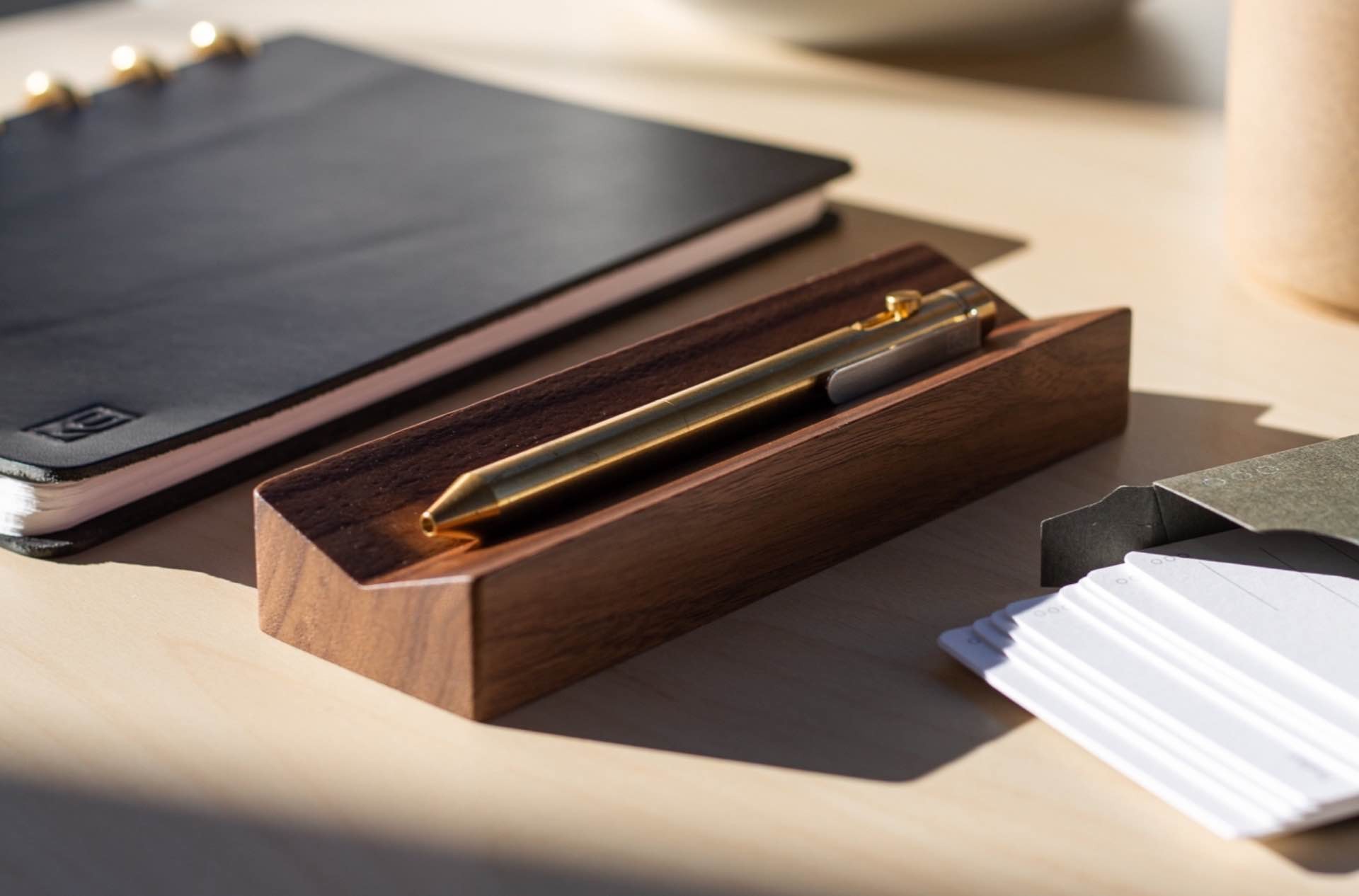 I'm all for clever ways of reducing material waste, and this pen tray not only fits the bill, but will make a great addition to any workspace.
Get your solid walnut pen tray for $38 at Ugmonk.