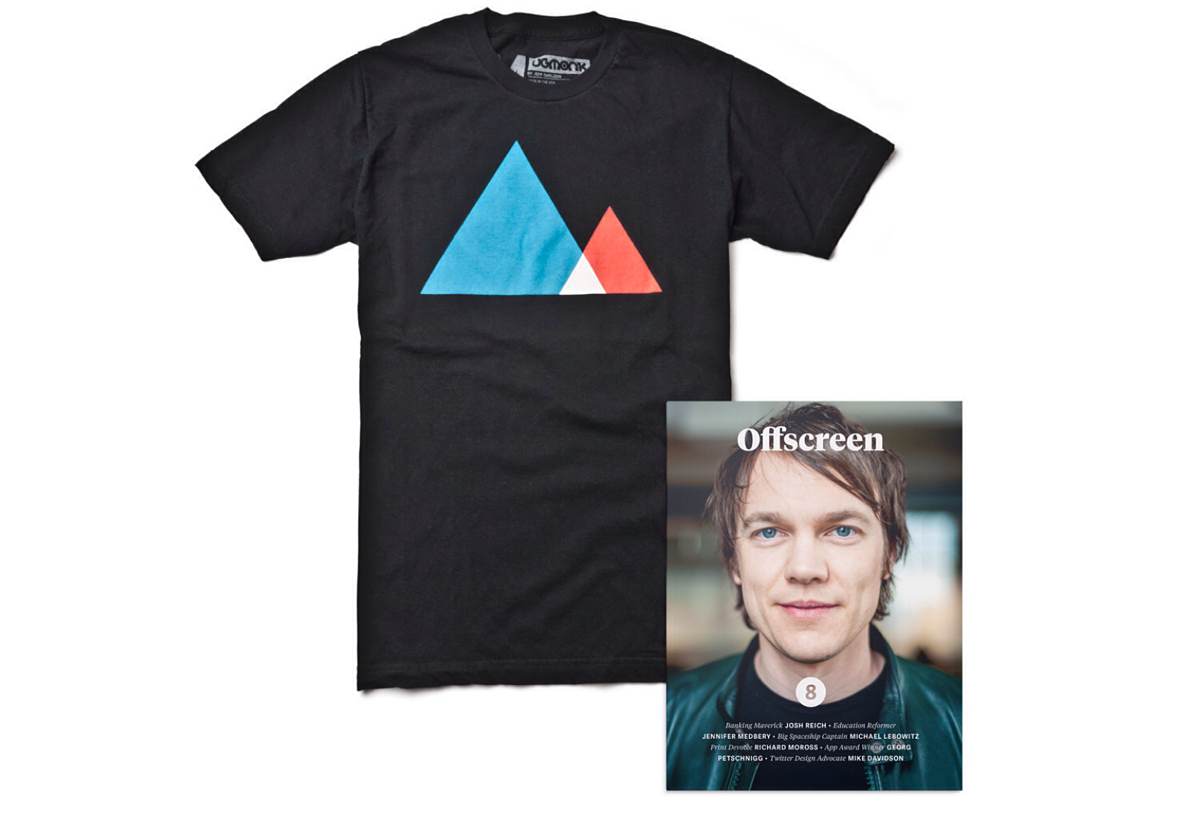 Ugmonk T-Shirt + Offscreen Mag Bundle
I guess it's a t-shirt kind of day.
Ugmonk has partnered with Offscreen Mag to create a limited-time bundle featuring their iconic Mountains tee and a single Offscreen issue of your choice (#5, #6, #7, or #8). Two of our favorite things bundled into a single package, and for just $32? Yes please.