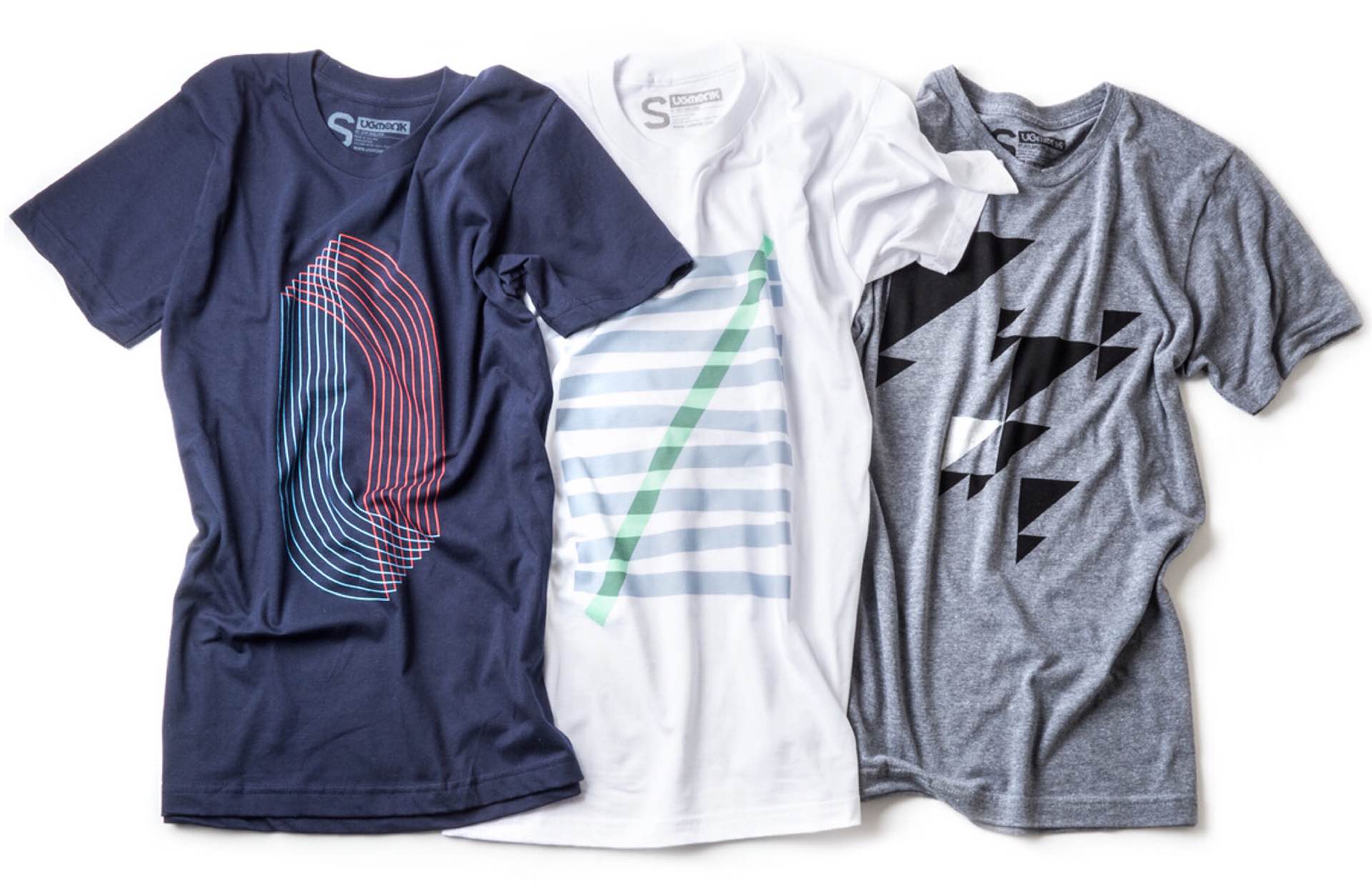 Ugmonk's Spring 2016 Lineup
Our friend Jeff Sheldon of Ugmonk recently released four new products (3 tees + 1 crewneck) for Spring 2016:
As I hinted at previously, I've been spending a lot of my time working on a big rebrand as well as redesigning and rebuilding our entire site from the ground up. But I've still been designing lots of new products, and we are excited to release 4 of them today!
The three new tees — "Momentum", "Bundle", and "Migration", pictured above in that order — can be purchased separately for $26 each, or you can get the complete trio for $75.
The ultra-soft "Ripple Effect" fleece crewneck (pictured below) is $62.