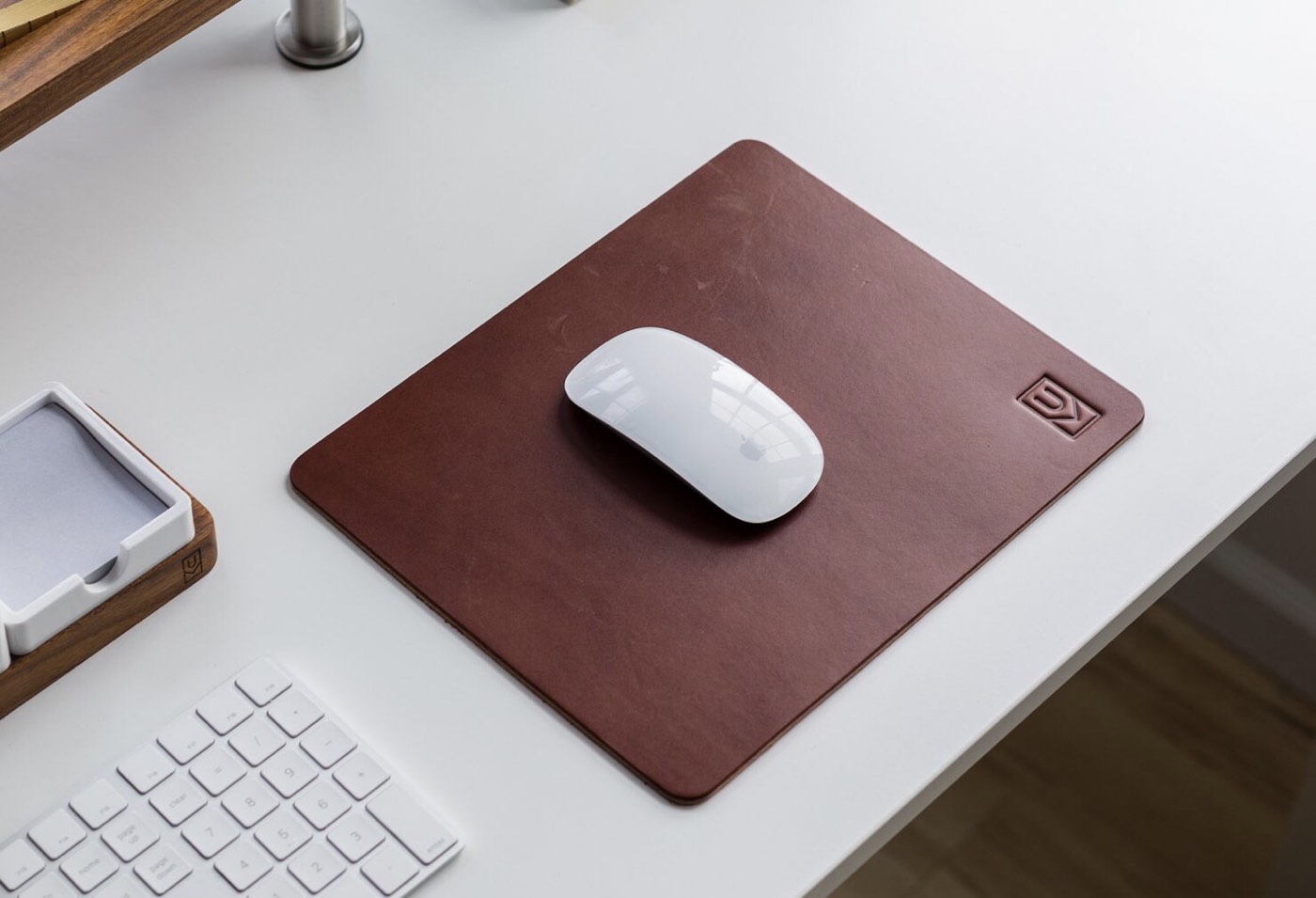 Ugmonk's New Premium Leather Mousepads
Ugmonk's leather mousepads have long been one of the studio's biggest sellers, which has always been interesting because they were mainly designed as an afterthought.
One of the main appeals of these soft leather mousepads is that each one ages beautifully, developing a unique, personalized patina the more you use it. And now, Ugmonk has released a new set of the mousepads handcrafted from the same vegetable-tanned full-grain leather, except now they feature the company's current icon — which Jeff Sheldon developed back in 2016 — in place of their old ampersand logo (which I still love, if we're being honest here).
The 9″ x 7½" mousepads are $38 each and come in the same three colors as before: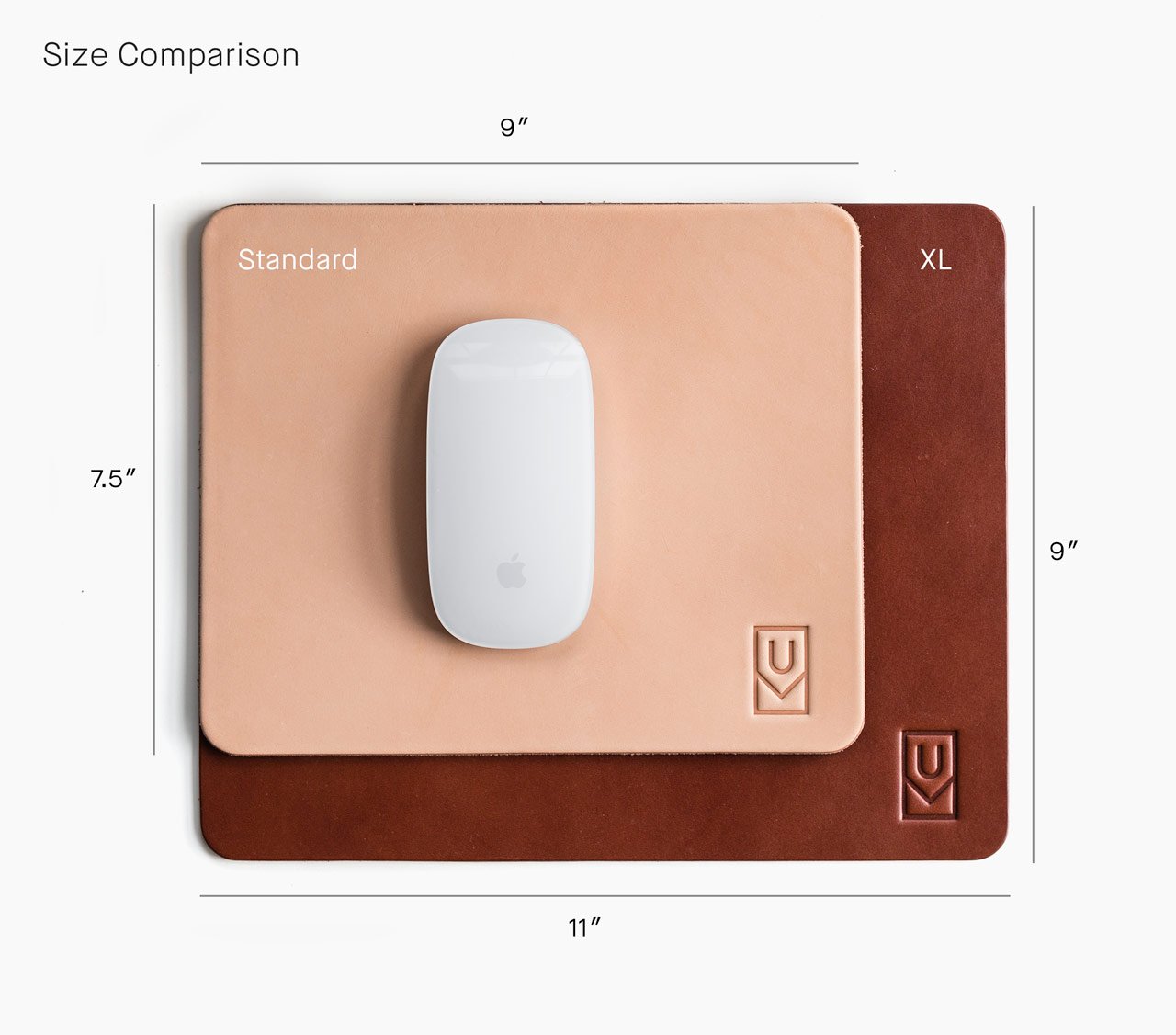 Each color also comes in an 11″ x 9″ XL size for $48: