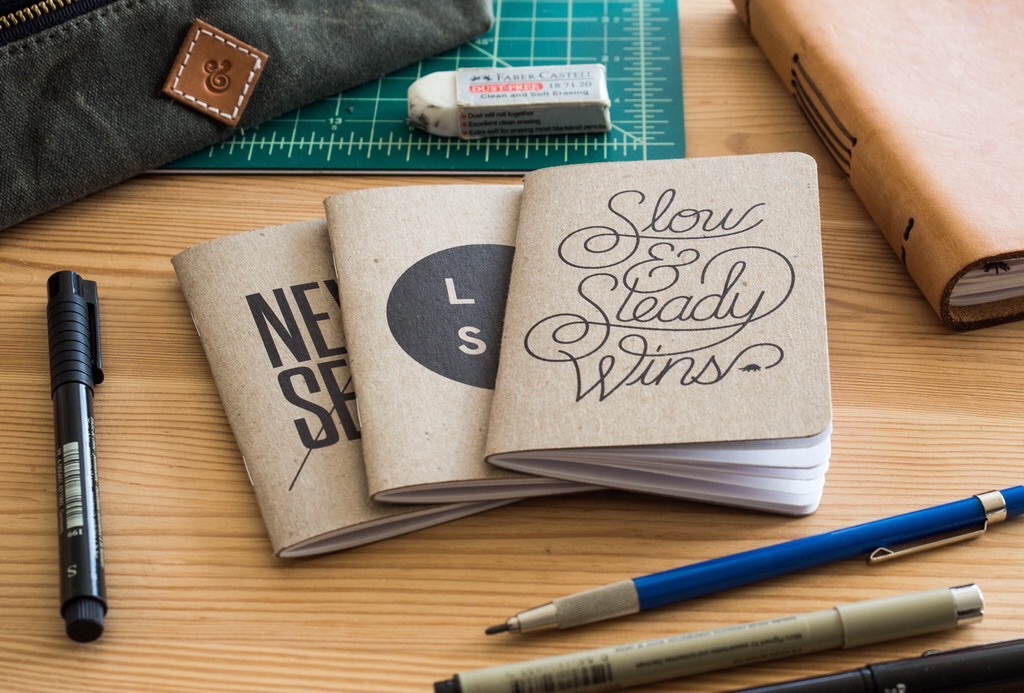 Ugmonk Mini Sketchbooks
It feels like I've been mentioning our friends at Ugmonk a lot around here lately, but they just keep releasing so much awesome stuff that I can't help it. These new mini sketchbooks are no exception, and were released at a particularly serendipitous time since we just published our guide to analog writing tools this week.
Much like Field Notes and Baron Fig's Apprentice memo books, Ugmonk's mini sketchbooks come in packs of threes:
1 set (3 sketchbooks) — $14
2 sets (6 sketchbooks) — $22
3 sets (9 sketchbooks) — $30
The sketchbooks clock in at 32 blank pages and measure 3.5″ x 5″. Each cover sports one of three of Ugmonk's signature designs: "Never Settle", "Slow & Steady", and "Less", respectively. They're also made in the USA from 100% recycled paper and printed with vegetable-based inks.
As neat as all that stuff is, the important thing is that these sketchbooks will be there whenever you need to sketch or jot down any idea when inspiration strikes. Stick one in your back pocket or toss all of 'em into a bag — whatever suits your needs.
Head over to Ugmonk to pick up a set. Happy capturing!