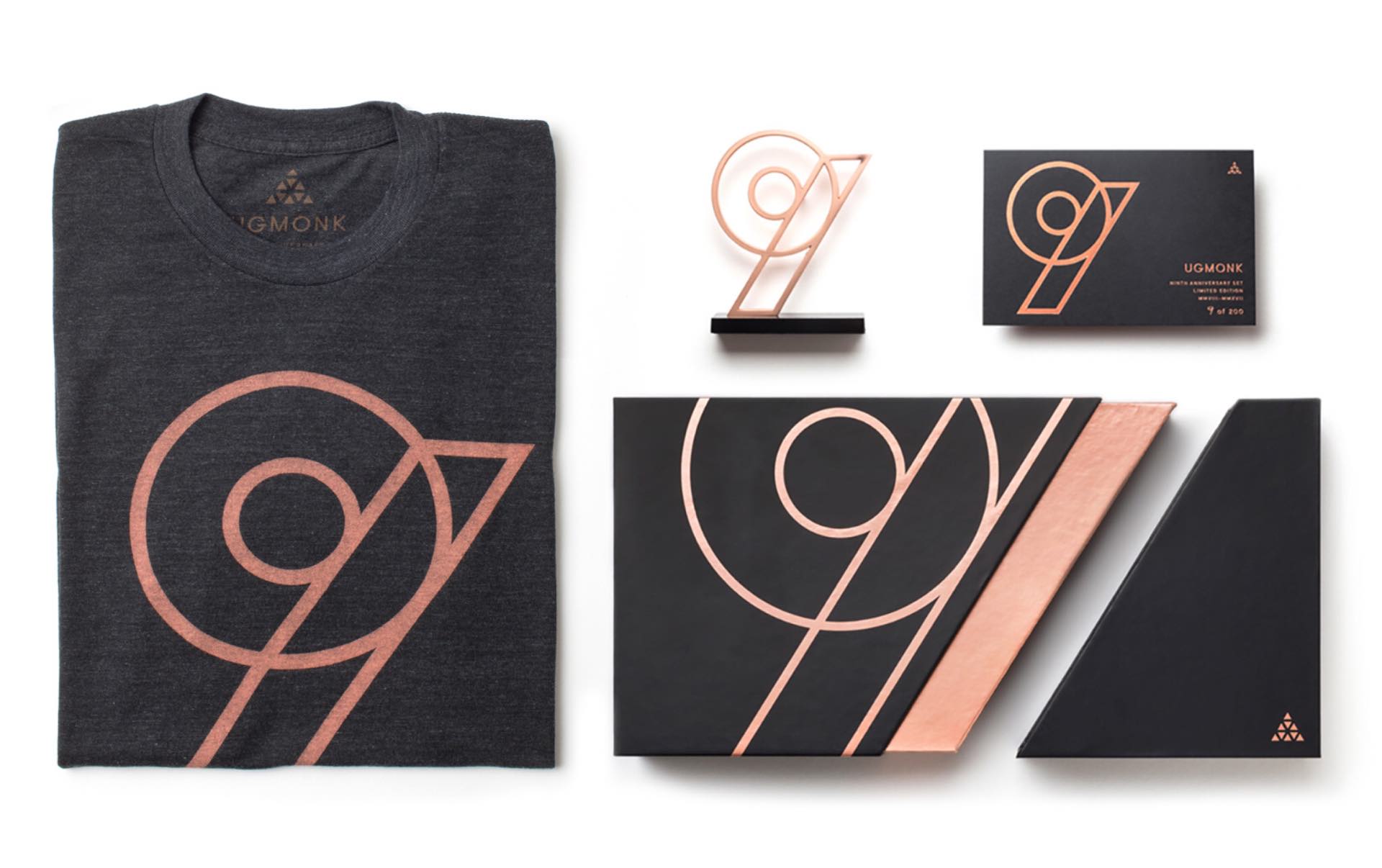 Ugmonk Limited-Edition 9th Anniversary Set
It may seem like after 9 years, running a business should be like letting a wheel roll downhill, but in fact every year is a continual push uphill.



—Jeff Sheldon, Ugmonk
Our friend Jeff Sheldon at Ugmonk today released the limited-edition 9th anniversary set, featuring a custom designed "9" meant to invoke the idea of a wheel on an incline. As the quote above shows, the wheel is meant to be moving uphill, but if you're a "glass half empty" sort of person you could probably look at it the other way too.
In typical fashion, Jeff spared no expense or left any detail unpolished. The set includes:
9th Anniversary Tee — The main event of the set, if you will. Sports the custom "9" symbol in a rose gold color on a triblend heather black t-shirt. Very classy.
Nine Emblem — A mini-statue of the "9" emblem cast from solid metal and held upright on a glossy black, solid metal base. Comes in a black velvet pouch and would look great in a nice clean workspace.
Foil Letterpress Card — An individually numbered card showing which of the 200 limited-edition sets you've purchased.
Anniversary Box — The set comes packaged in a beautiful black box that opens along the angle of the "9" emblem to reveal an inner rose gold box and its contents.
Get the set for $75 at Ugmonk.