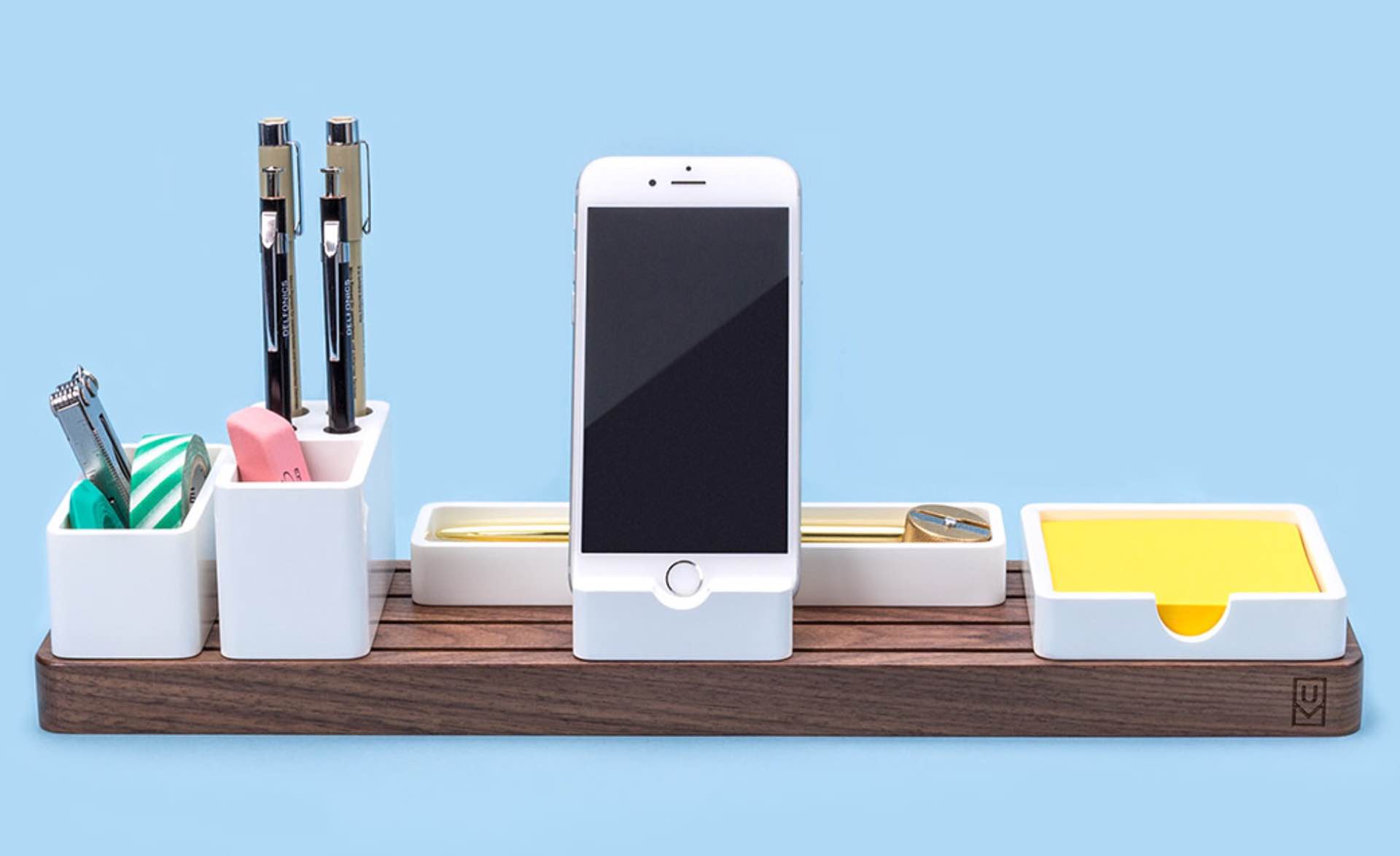 Ugmonk "Gather" Desk Organizer [Kickstarter]
A couple days ago, our friend Jeff Sheldon of Ugmonk unveiled his latest product design, and no, it's not an article of clothing. It's the "Gather" desk organizer, which he's having funded via Kickstarter. Gather is a minimal, modular desk organizer that adapts to your workspace by allowing you to configure its pieces however you like.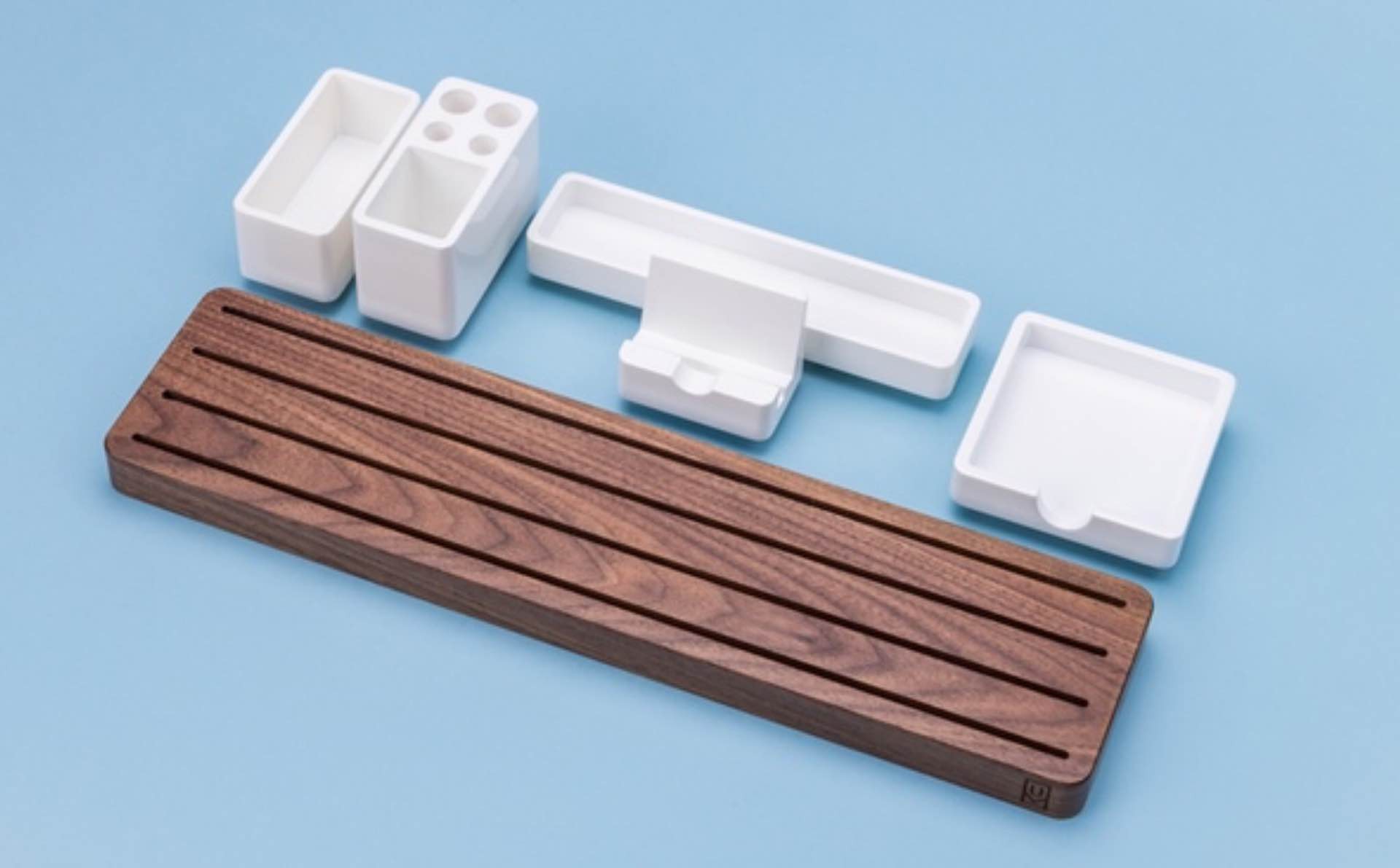 The solid wooden base — which comes in walnut or maple — has four lengthwise slots, which the various thermoplastic top pieces (holders, trays, et al) are inserted into. Additional pieces, such as a headphone stand and a coaster, can be attached to the sides or back of the base via integrated rare earth magnets, or they can be used separately. Similarly, multiple wooden bases can be put together using those same magnets, and the longer organization pieces can even span across them that way.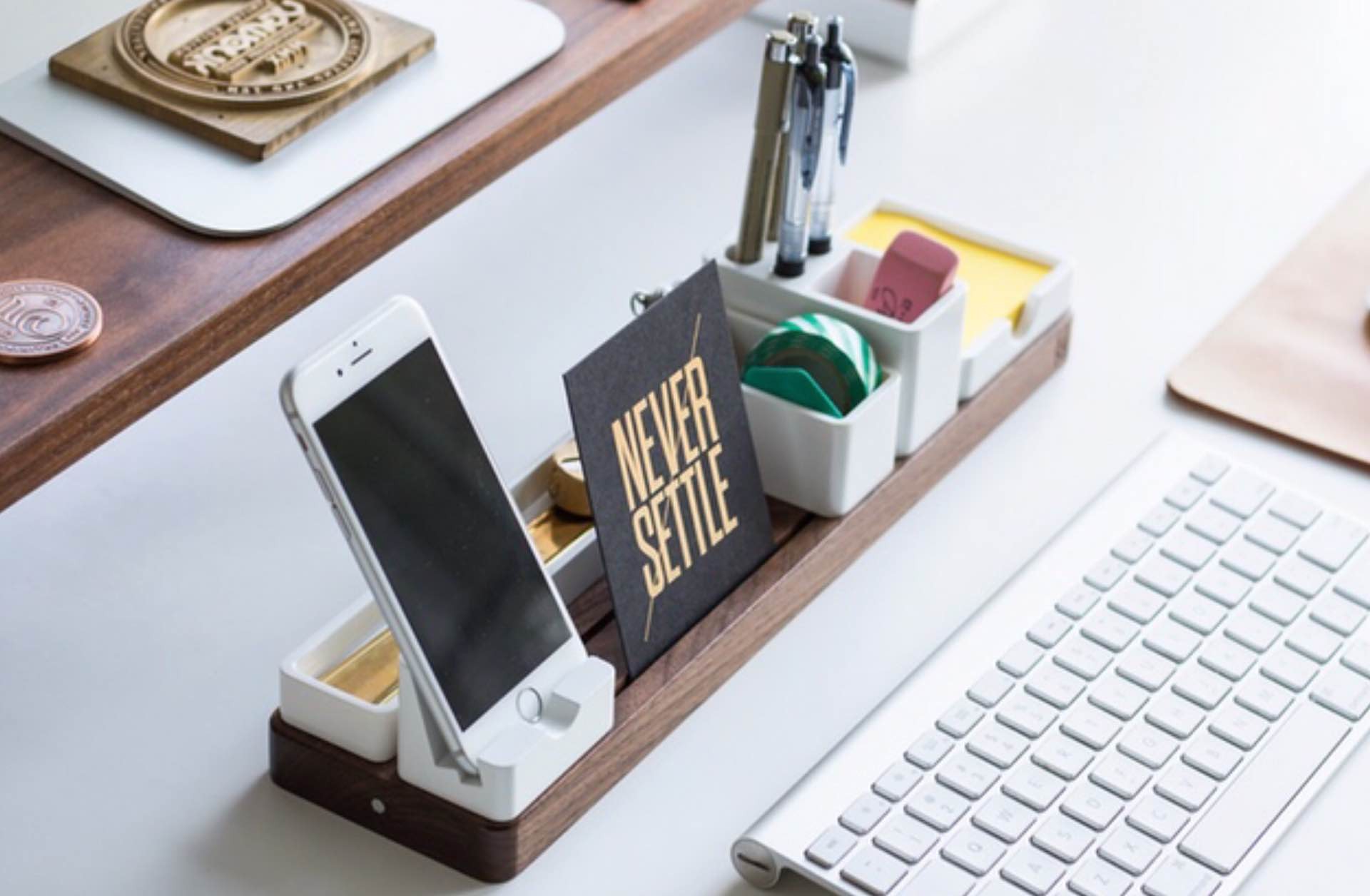 If you back this project at the $99 "early bird" level to get a Gather set of your own, you'll get:
Base — Comes in walnut or maple
Pen holder — Four pen holes (two large, two small) and a larger opening for erasers, USB sticks, etc
Phone holder — Works with just about any smartphone — with or without a case — but does not act as a charging stand. Can also hold small notepads and tablets.
Small tray — Great for holding various small items, cables, business cards, or even a small wallet.
Large tray — Designed for large markers, pens, or other elongated objects.
Post-it holder — Holds standard-sized 3″ x 3″ sticky notes, or can be used for things like paper clips, coins, and keys.
(Side note: Gather's $18K goal was fully funded within 47 minutes of Jeff pressing the launch button, and as of this writing (May 17th, 2017) the project is approaching $129K with 58 days to go. Holy cow!)