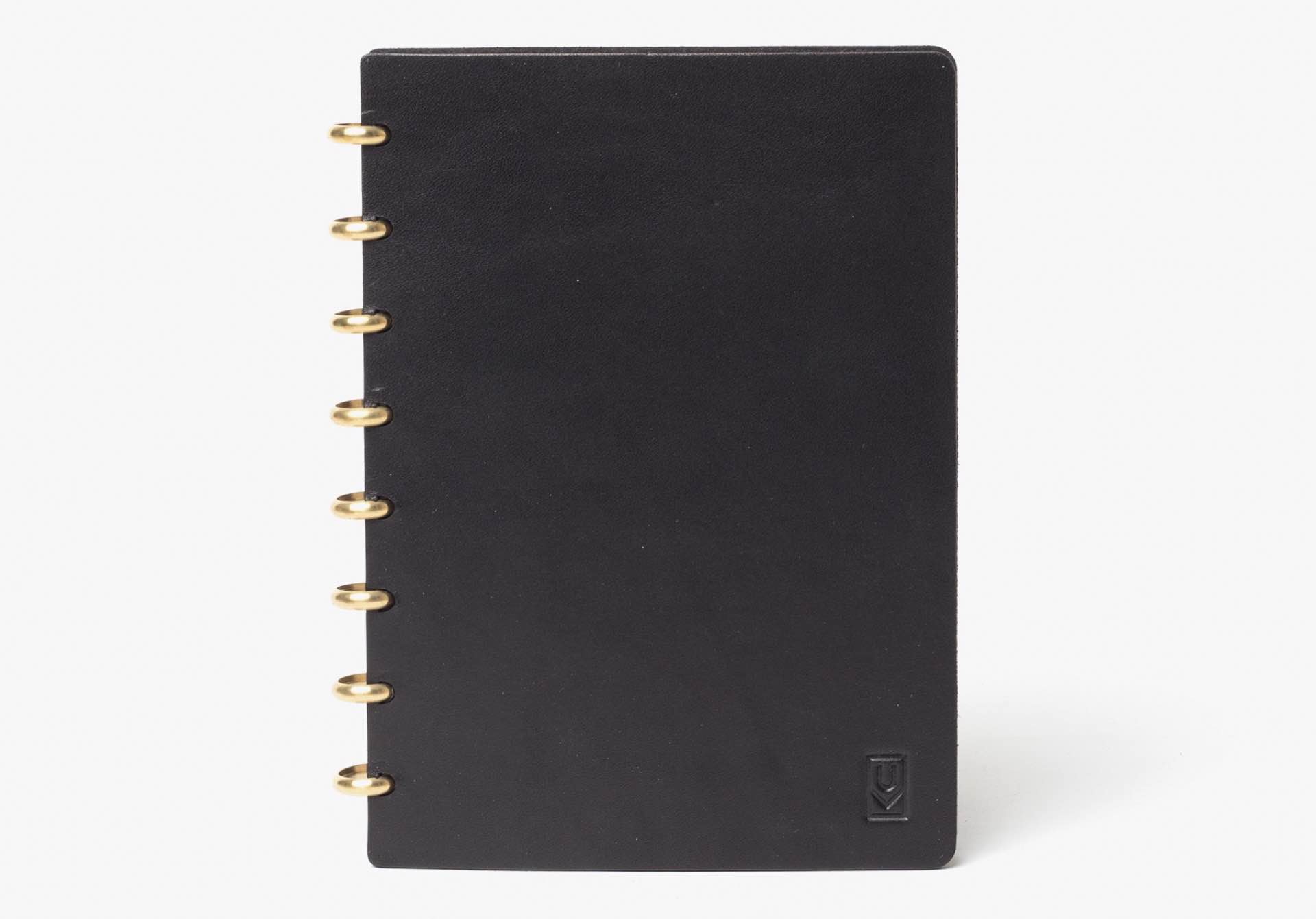 Ugmonk Discbound Heirloom Journal
Ugmonk's Discbound Heirloom Journal is a product that went live months ago but it sold out so fast I never got the chance to write about the thing. Now I see that it's back in stock again — at least two colors of it, anyway — so here we are.
Look, there's nothing stopping you from popping down to the local dollar store and getting yourself a cheap disposable notebook to write in. But you know you're not going to enjoy that experience, nor will the thing last you very long. This journal, on the other hand, is made to be treasured for a lifetime.
Boasting full-grain leather covers that will wear beautifully with time, these refillable notebooks are bound together with solid metal discs (in your choice of brass or stainless steel) that not only draw the eye, but will similarly gain a patina with age, with the additional benefits of 1) allowing pages to lay completely flat, and 2) giving you the chance to add/remove/rearrange pages to your liking.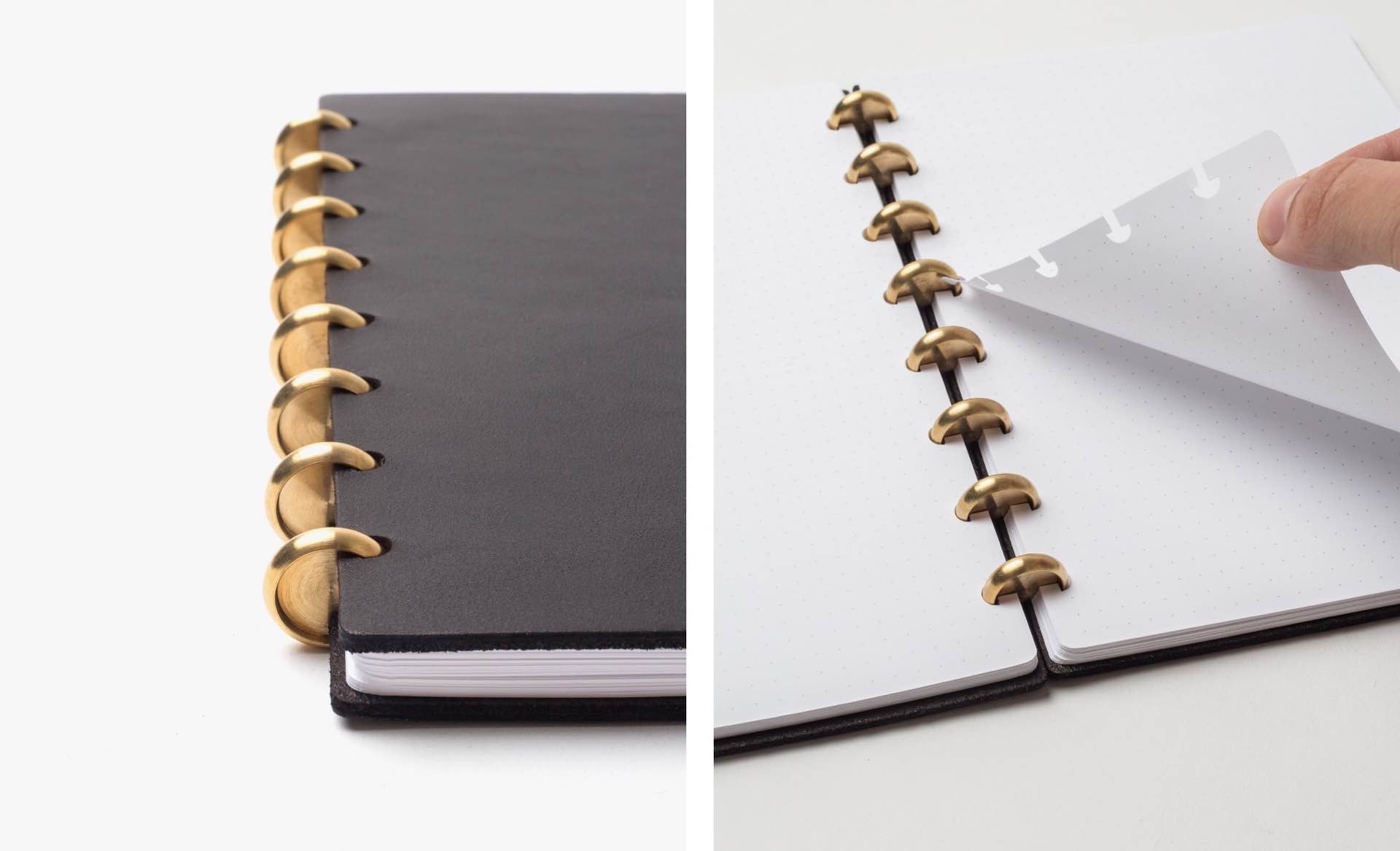 When you've filled every page within, rather than having to buy a whole new notebook, you can simply refill the paper as needed.
The Discbound Heirloom Journal is available in black and brown for $99 at Ugmonk, with the natural version still out of stock as of August 4th, 2020. You can also purchase a journal bundle that includes 3 paper refill packs.