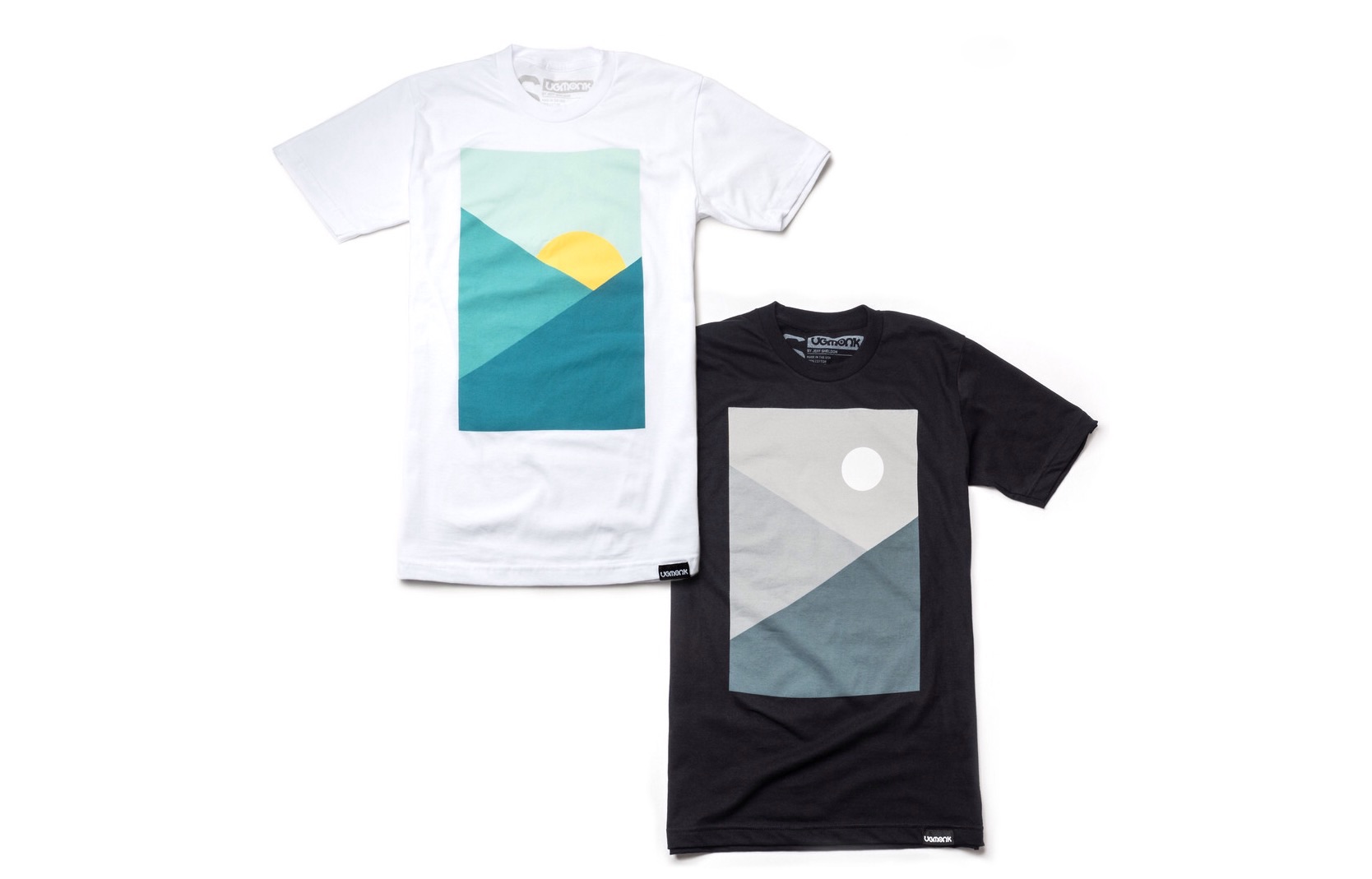 Ugmonk Day & Night T-Shirts
Today our friends at Ugmonk unveiled several new items, including these Day & Night t-shirts. They're pretty much what they sound like: Ugmonk's interpretations of Day and Night. The Day shirt is white with a 4-color water-based print of a sunrise, while the Night shirt is black with a 4-color discharge print of the moon.
Buy each shirt individually for $26 each, or do the smart thing and get them as a combo pack for $48.