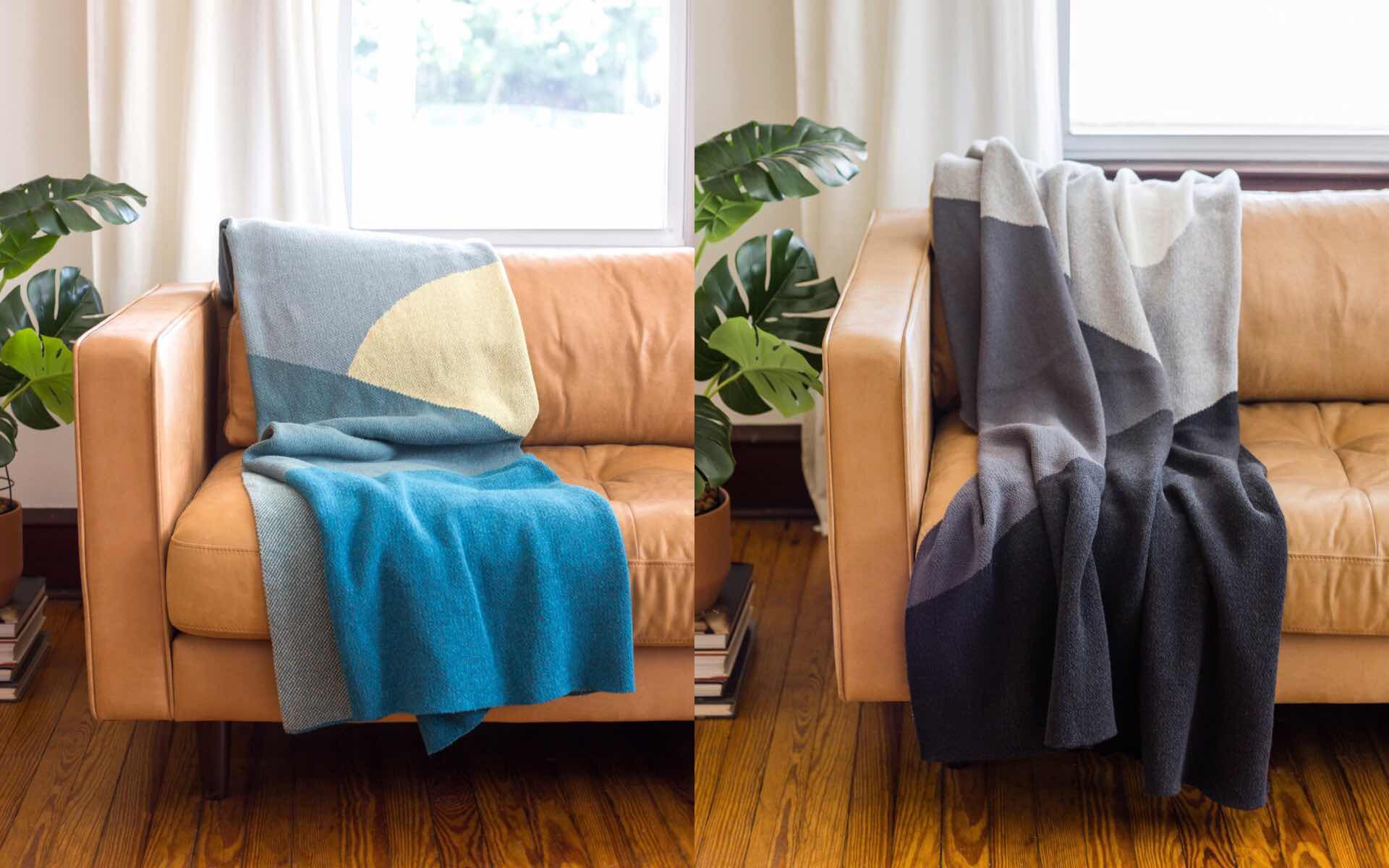 Ugmonk "Day & Night" Eco Throw Blankets
Following on the heels of Ugmonk's site redesign and new line of tees, Jeff Sheldon and co. have released a pair of limited edition, eco-friendly throw blankets, respectively featuring their "Day" and "Night" designs.
Each one measures 50″ x 60″, weighs 3.5 lbs, and is knitted in New York from a stretchy blend of 75% recycled cotton and 25% recycled polyester, which are sourced from discarded fabric clippings and post-consumer plastic bottles. In addition to being more respectful to Mother Earth, these comfy blankets make great accent pieces for your room.
Grab the blankets for $160 each at Ugmonk.