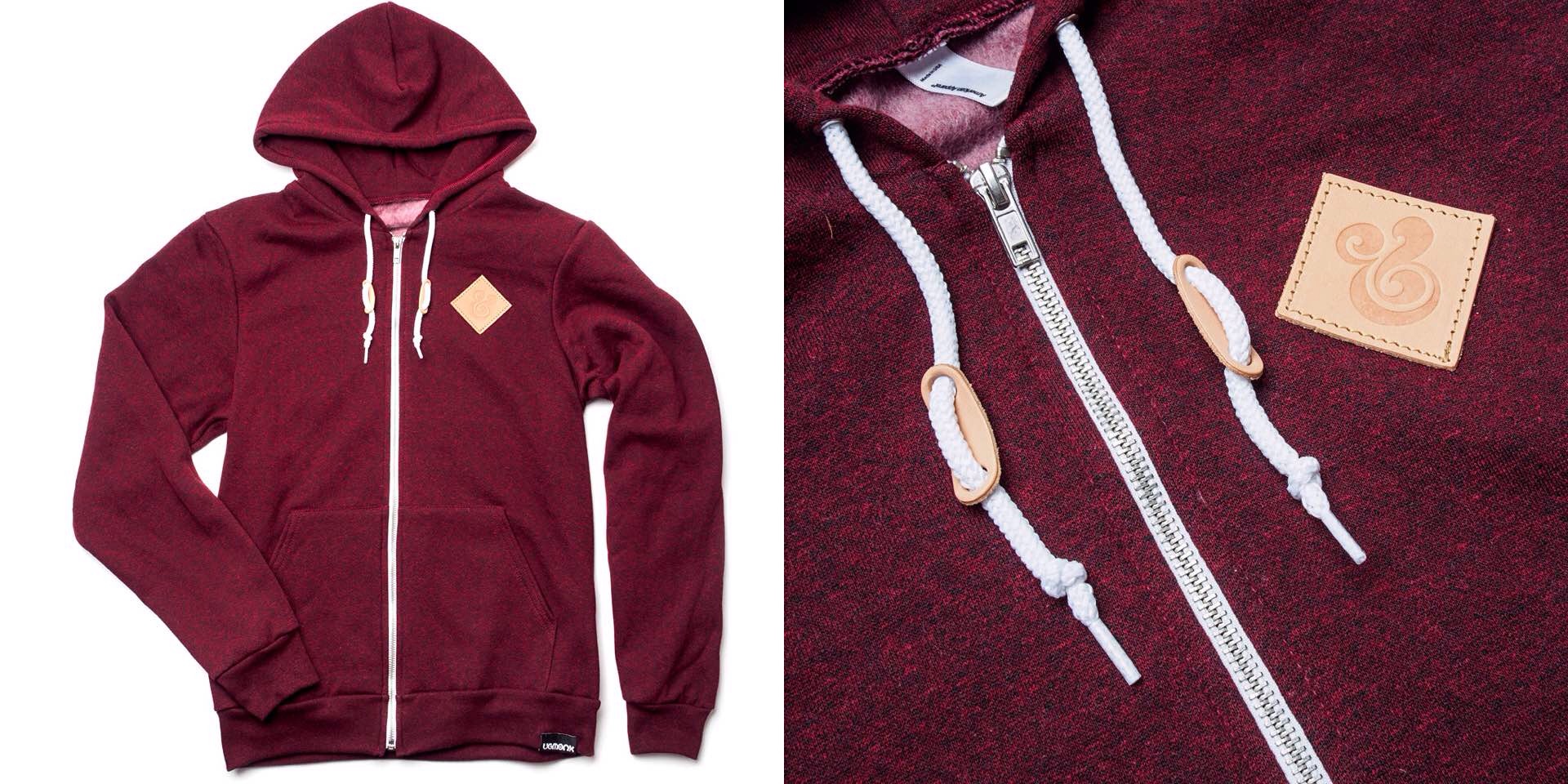 Ugmonk Cranberry Leather Patch Hoodie
Speaking of hoodies, our friends at Ugmonk have just released a cranberry-colored version of their leather patch hoodie. It's of the super comfy zip-up fleece variety (65% polyester/35% cotton), colored in a lovely Heather cranberry and with leather details on the drawstrings. As its name implies, a handsome leather patch—embossed with Ugmonk's signature ampersand logo—is sewn onto the hoodie's front.
Get one for $62 at Ugmonk. The original peppered-gray hoodie is the same price.