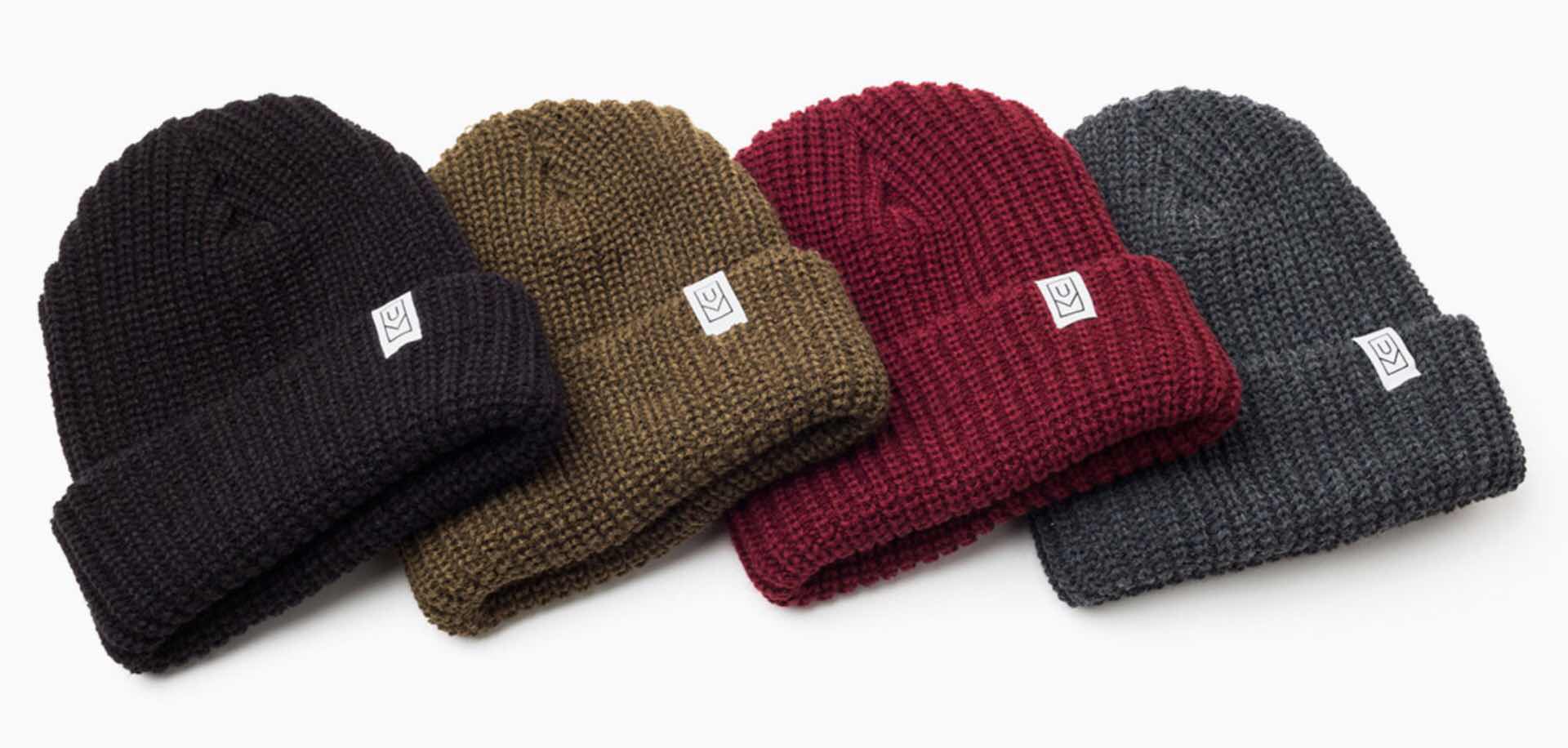 Ugmonk's New Chunky Knit Beanies
[Announcer voice] You've loved their tees. You use their coffee paraphernalia. You've even worn their baseball caps. But ARE YOU READY to adorn your head with one of Ugmonk's long-awaited and much-requested beanies?
That's right, Ugmonk's Chunky Knit Beanies are here, and you're gonna love 'em. Here's the story in founder Jeff Sheldon's own words (via the Ugmonk newsletter):
I searched high and low, but could never find a manufacturer that made a beanie up to my standards. I wanted something thick, durable, and comfortable. Something that felt like your grandma had knit it and would hold up for many years.

We finally found the perfect beanie. […] I've been wearing mine for the past few months and it's passed the "Jeff Sheldon Quality Test." 🙂
And here's the already-succinct product description that applies to the whole collection:
Our chunky knit beanie is made in NYC by a manufacturer that's been making headwear for over 30 years. Made from a soft dense acrylic, this beanie will keep your head warm but still let it breathe. The beanie can be worn cuffed or uncuffed.
There are four colors to choose from:
Each beanie is $30 at Ugmonk.