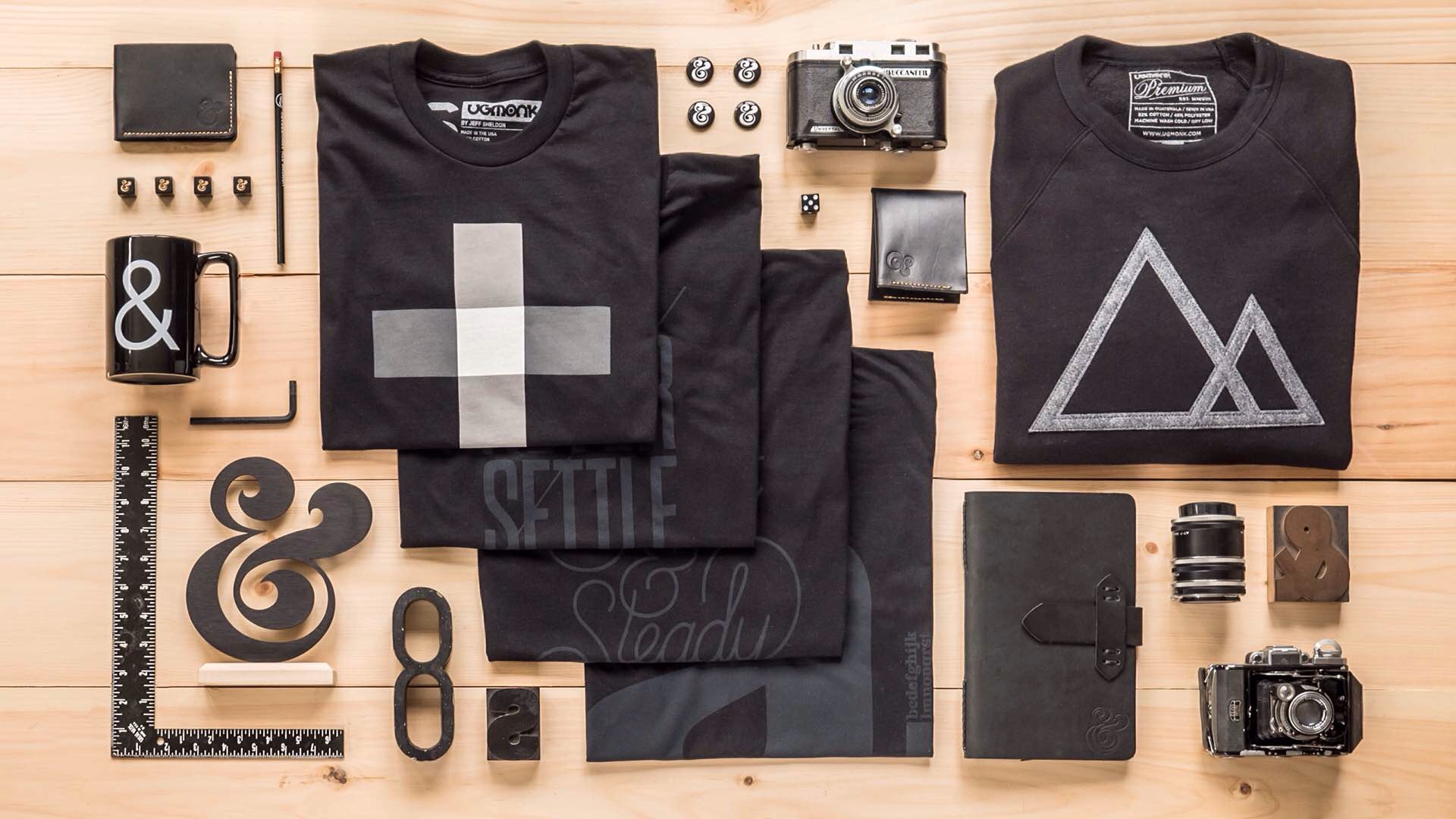 Ugmonk Black Series Part II
Nearly a year ago, our friends at Ugmonk released the Black Series, which took several of their most popular items and gave them the monochrome treatment. As I said at the time, "This is some of the slickest stuff Ugmonk has ever put out." I still believe that to be true.
And now, they've done themselves one better by releasing the Black Series Part II, adding six new items to the previous collection:
You can grab the four t-shirts as a set for $95. Or, if you want the entire Black Series Part II collection — and we wouldn't blame you — you can buy the whole set for $200. (You save $30 that way.)
One last thing: If you purchase anything from Ugmonk by June 16th 2015, you can use the code SUMMER20 to get 20% off your entire order.