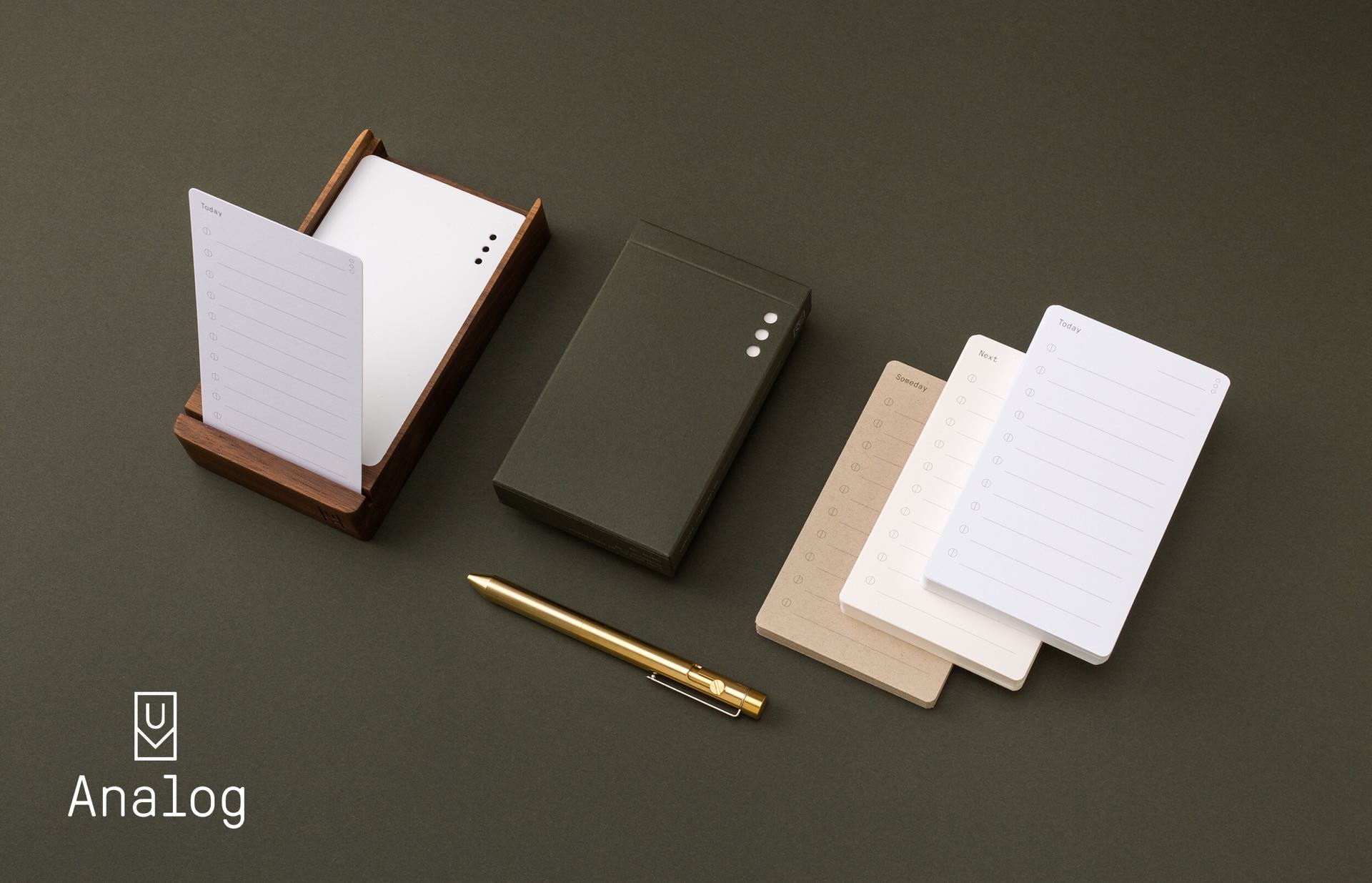 Ugmonk "Analog" Productivity System [Kickstarter]
Our friends at Ugmonk have launched a Kickstarter for "Analog", a pen-and-paper productivity system designed to complement the digital tools you already use, if not replace them outright.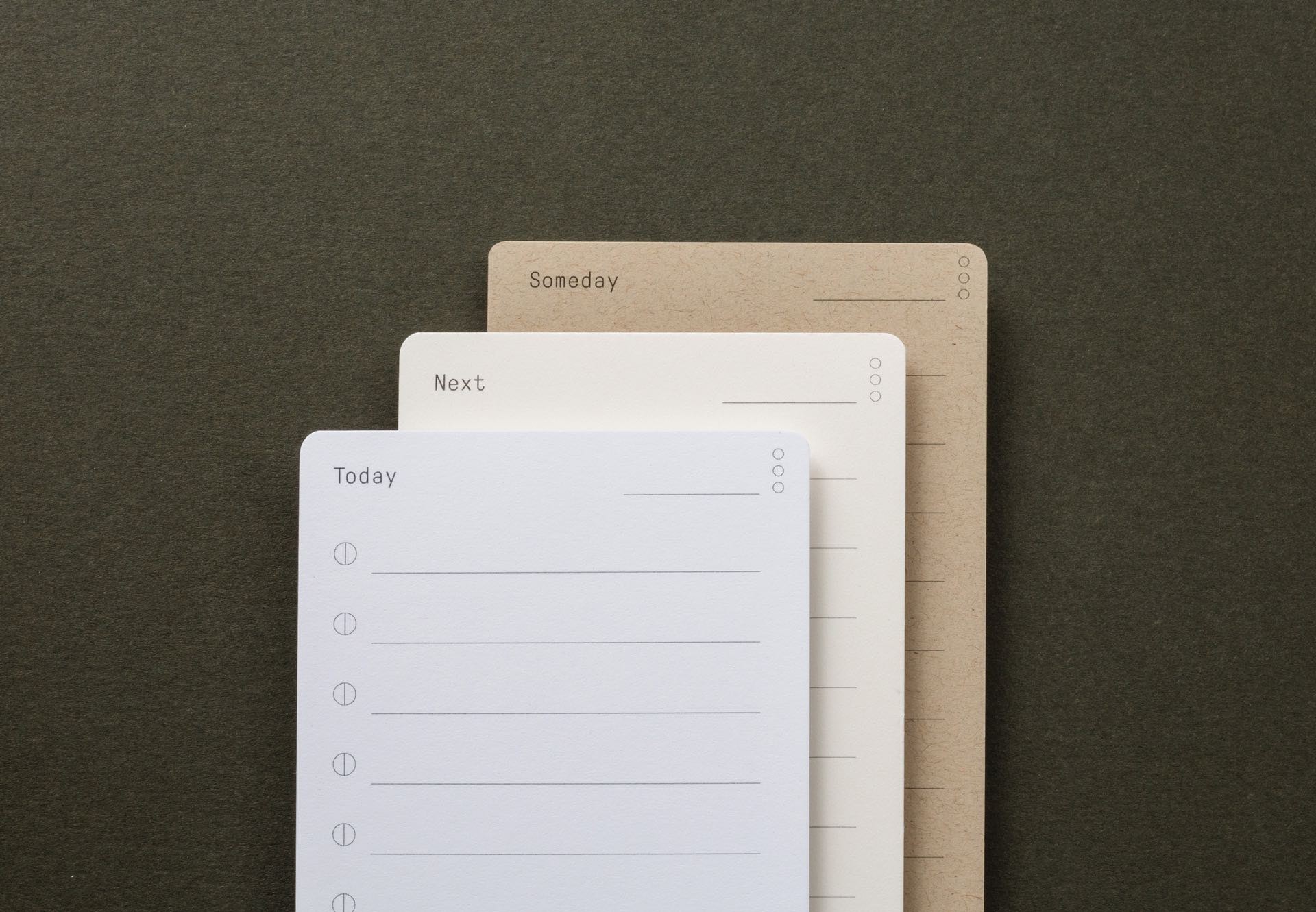 Based on a series of custom index cards — labeled "Today", "Next", and "Someday" — that fit into a special solid walnut base/holder, Analog wants to help you get things done without getting in your way or distracting you in all the ways that technology tends to.
The promo video explains it all, really:
I like that the "Task Signal" circles next to each line item can be filled in a number of ways, à la Patrick Rhone's classic Dash/Plus system:
Ugmonk owner Jeff Sheldon paid attention to every detail throughout the design process, and the result is something you'll truly take pleasure in using, not to mention something that will enhance your workspace all the more.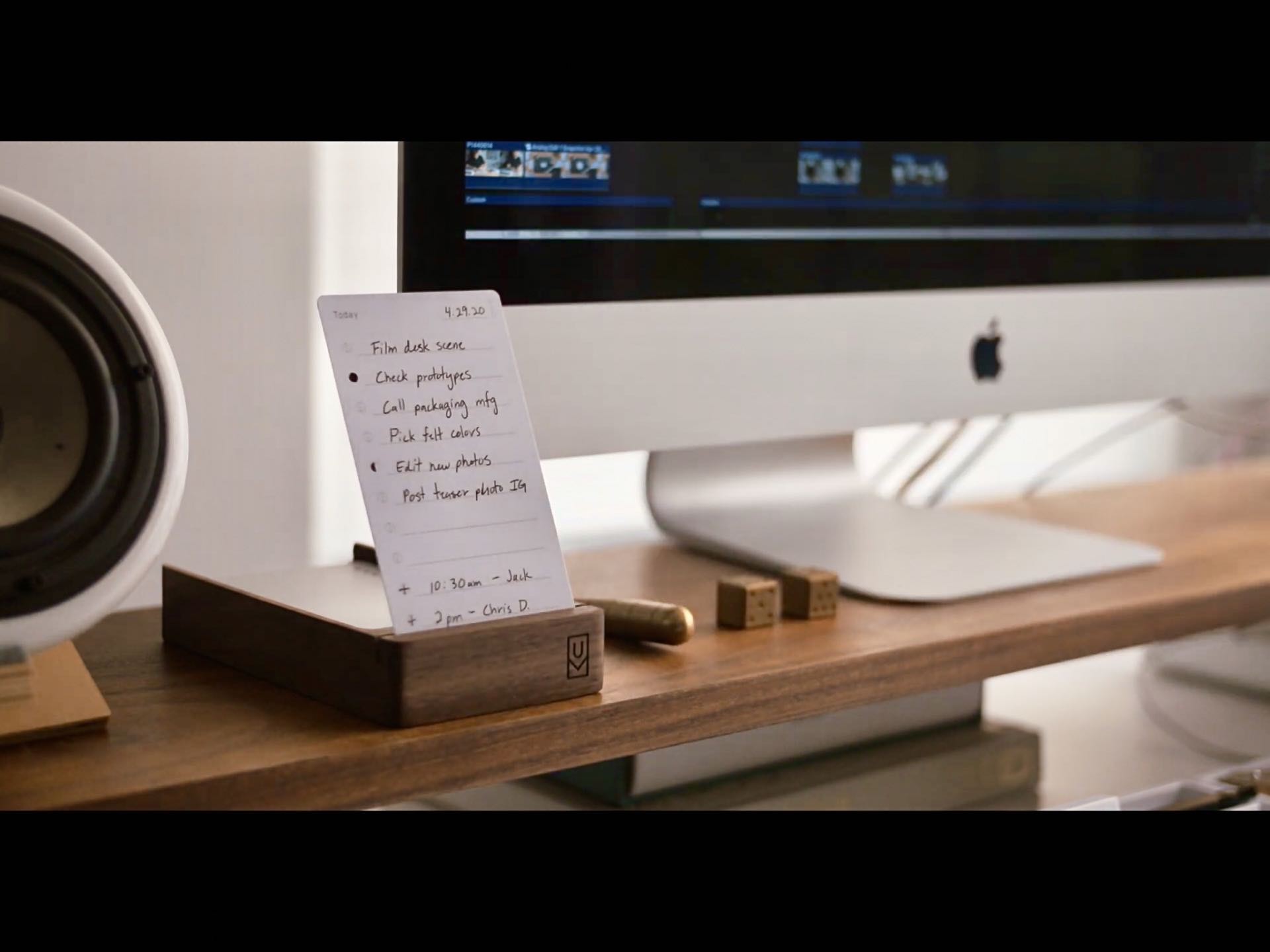 The project was unveiled only yesterday and has already blown way past its funding goal, so Ugmonk has clearly struck a nerve here. As I write this on June 24th, 2020, you've got 43 days left to back the project (a number I find somewhat fitting), and it'll run you $69 to get a single starter kit (which includes the base and three months' worth of cards) as a result.