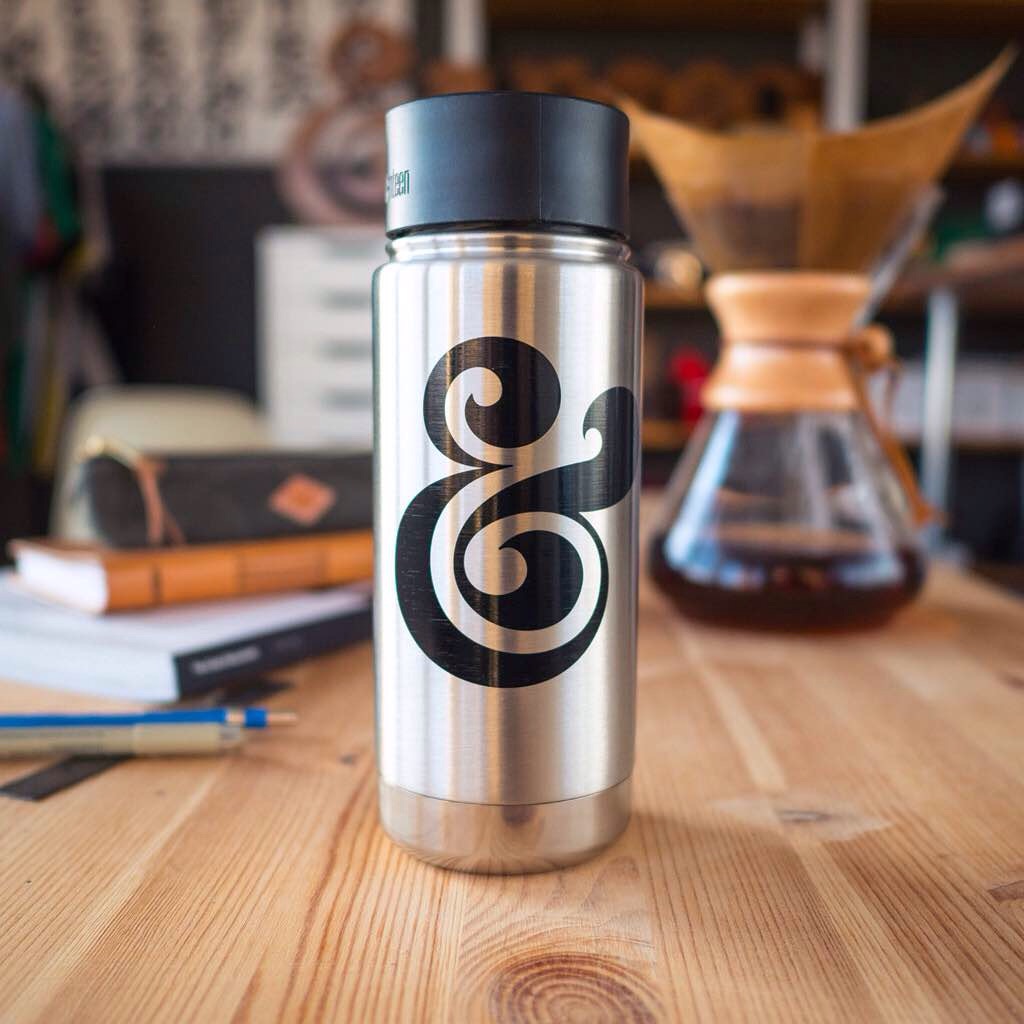 Ugmonk Ampersand Insulated Bottle
Our friends at Ugmonk have just released a sleek, stainless steel vacuum-insulated travel mug. It will keep drinks warm for up to 6 hours or cold for up to 24 hours, all without condensating or allowing heat to scald your hand. The stainless steel is food-grade, meaning it doesn't retain flavors between refills, and the wide mouth makes it easier to clean than a lot of travel mugs out there. Last but not least, it looks pretty sweet.
There are two cap options available:
Cafe cap (pictured below, left) — A twist-top lid for easy sipping; its two pieces can be separated for easy cleaning. $34
Loop cap (pictured below, right) — Totally spill-proof, and allows you to clip the bottle onto your bag or elsewhere. This is more of an add-on feature, really — purchase of a loop cap includes a cafe cap. $38
Get the mug at Ugmonk and drink in style.