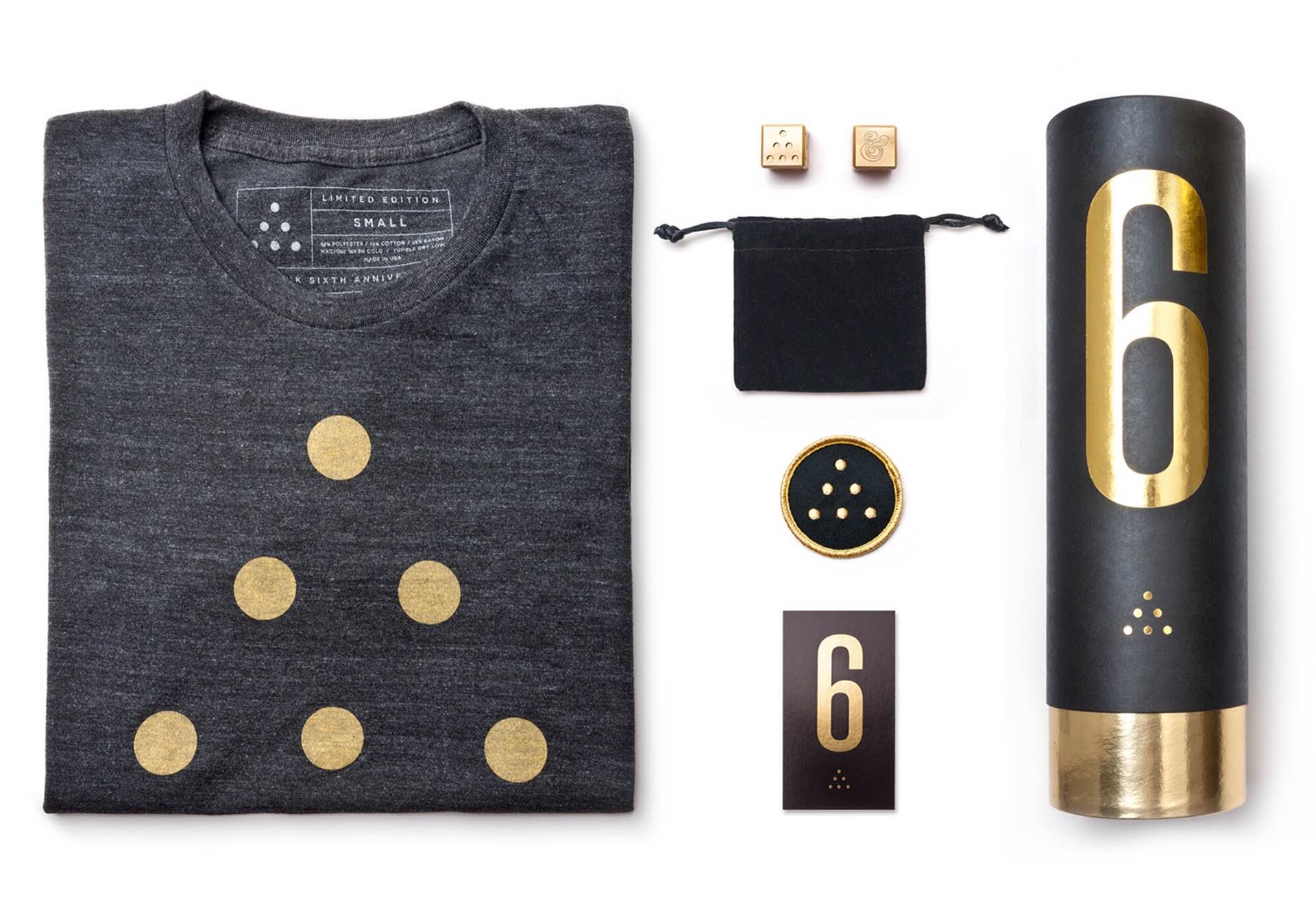 Ugmonk 6th Anniversary Collection
Our good friends at Ugmonk have turned six, and to celebrate they've released a special, limited-edition 6th anniversary collection. Every item in the set rocks a minimalist black-and-gold color scheme and a triangular six-dot logo. It's all pretty sweet-looking.
Here's what the collection includes:
6th anniversary tee — Black t-shirt made from an ultra-soft, triblend heather fabric. It's rolled in a 2-piece telescoping tube—matte black on the outside, gold foil on the inside. Once the shirt's taken out, the tube can be reused to store other neat stuff like pens or coffee beans.
Solid brass dice — A pair of dice precision-cut from—you guessed it—solid brass. The 1 side is replaced by Ugmonk's signature ampersand, while the 6 side is represented by the 6-dot anniversary logo. Comes with a handy velvet pouch.
2.5″ woven patch — Circular black background ringed by gold, with the gold 6-dot logo in the center. Can be sewn or ironed onto your favorite bag or jacket.
Numbered card — There are only 200 of these 6th-anniversary sets being made, and each comes with a hand-numbered card to denote which one you received.
This is a collection you don't want to miss. Get it on Ugmonk for $66. This becomes $62.80 if you apply the store-wide discount code 6YEARS, which is good until Sep. 29th, 2014.