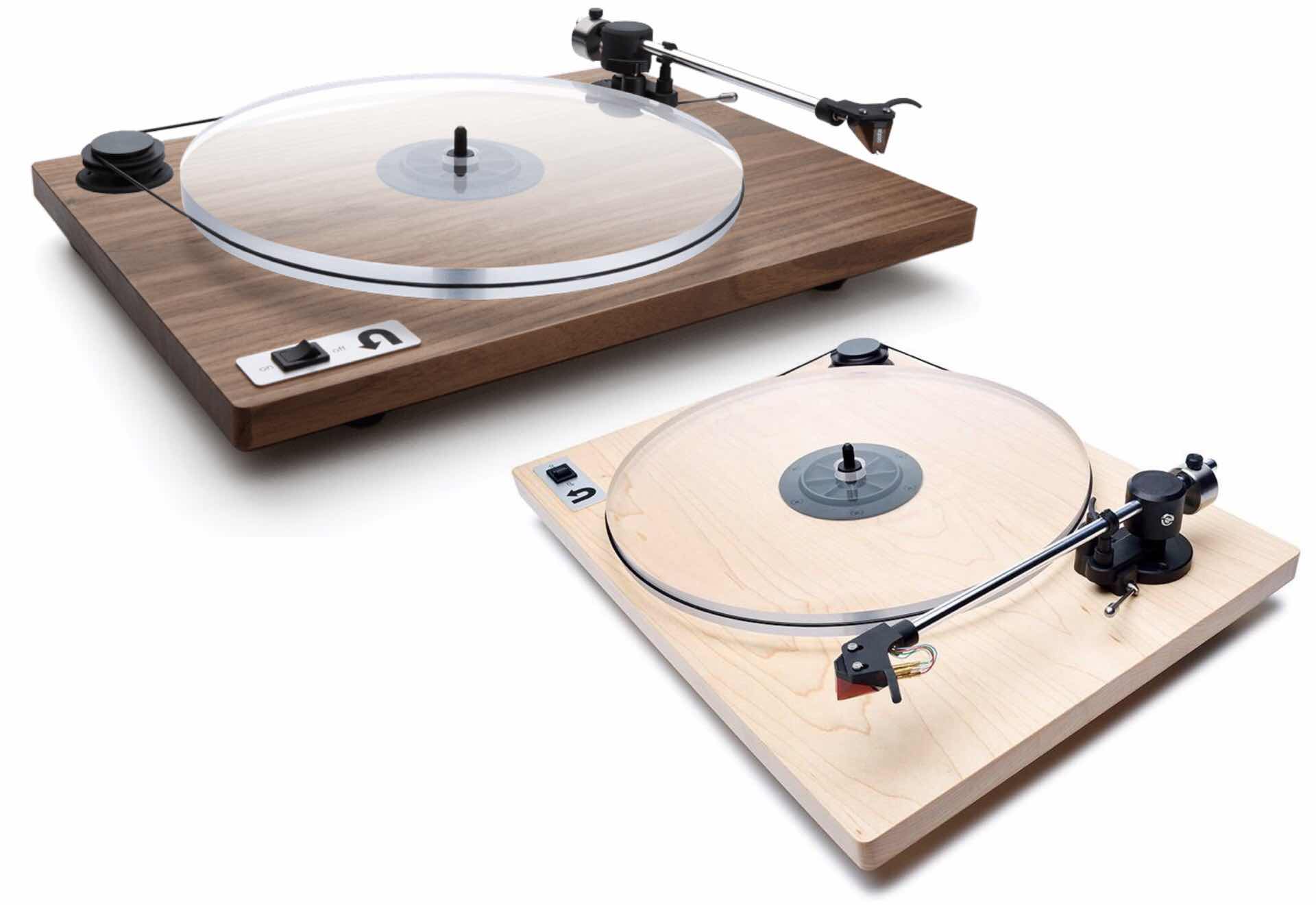 U-Turn "Orbit Special" Hardwood Turntable
With an emphasis on brilliant, high-performance audio and a minimalist, gimmick-free design, U-Turn Audio's "Orbit" turntables have for years been a way to dip one's toes into the vinyl world without breaking the bank.
If you'd like to up your aesthetic game though, you could always spring for the "Orbit Special" hardwood model.
First released in November 2016, the Orbit Special features a gorgeous plinth machined from your choice of solid rift walnut or flatcut maple — both sustainably sourced in the US — rather than the colorful finishes their lower-end models are known for.
The Orbit Special's precision OA2 gimbal tonearm is equipped with the Ortofon 2M Red elliptical diamond cartridge/needle, while the clear acrylic platter that your vinyl spins on not only looks awesome, it also provides crystal clear playback without resonance or feedback to muddy up your listening experience.
One thing you'll often hear about U-Turn's turntables is that their motors are incredibly quiet, and that holds true here, whether you're playing at 33 or 45 RPM. And the cherry that tops off this beautiful vinyl player? It's got a built-in Pluto preamp, so it's ready to connect to your soundsystem out of the box.
Both the walnut and maple versions are $549 on Amazon. If you're okay with buying one without the built-in preamp — if, say, you're a vinyl aficionado who's already got one laying around, or you just want to save some money up front — you can find that version here for $479.