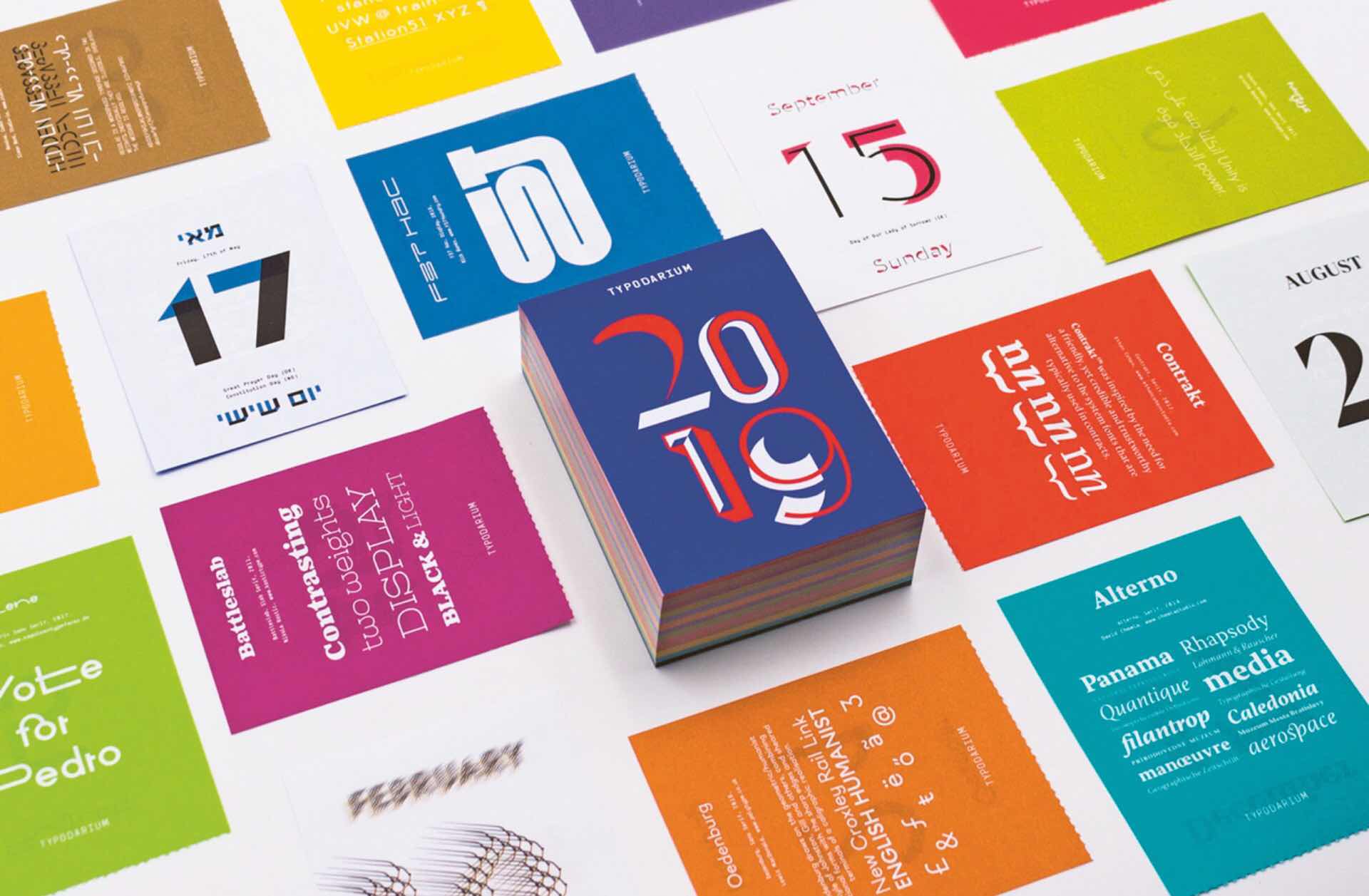 The 2019 Typodarium Calendar
If you've never heard of it before, Typodarium is a series of annual tear-off calendars designed by Florian Hauer and edited by Lars Harmsen and Raban Ruddigkeit, where each date page is displayed in a different font on the front, while the backside describes that typeface in detail so you know who/what it originated from and where to obtain it online.
Over the course of a year — and they've been doing this for 11 years now — you'll be treated to 365 beautiful fonts every single morning. It's lovely.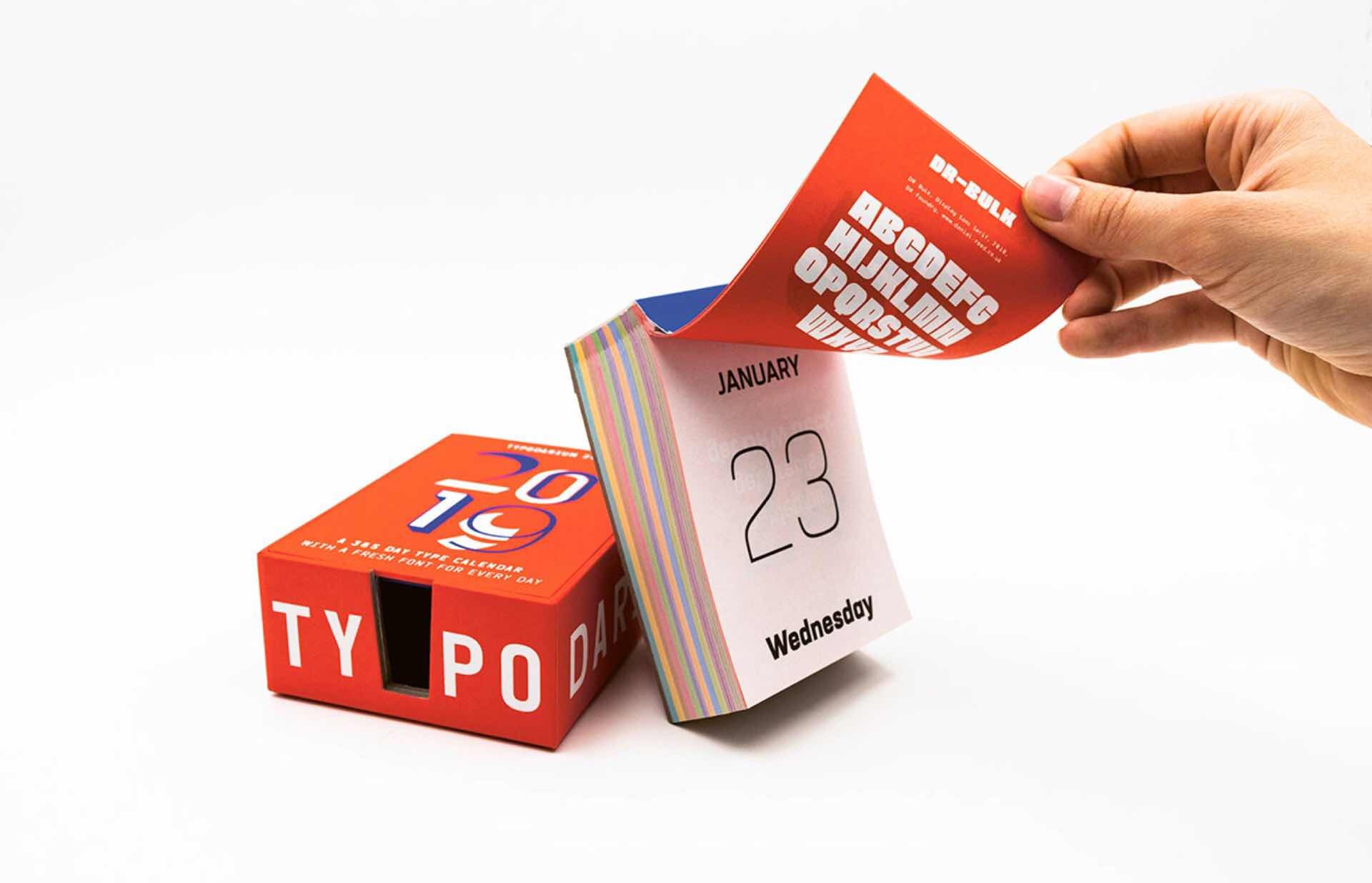 As it happens, the 2019 Typodarium calendar is available for purchase, featuring 366 fresh fonts by 232 different type designers from over 30 countries. Like previous editions, it's not only pleasing to the eye, but also a good way to stay on top of up-and-coming typefaces around the world as you look for daily design inspiration.
Order yours for $28 on Amazon.