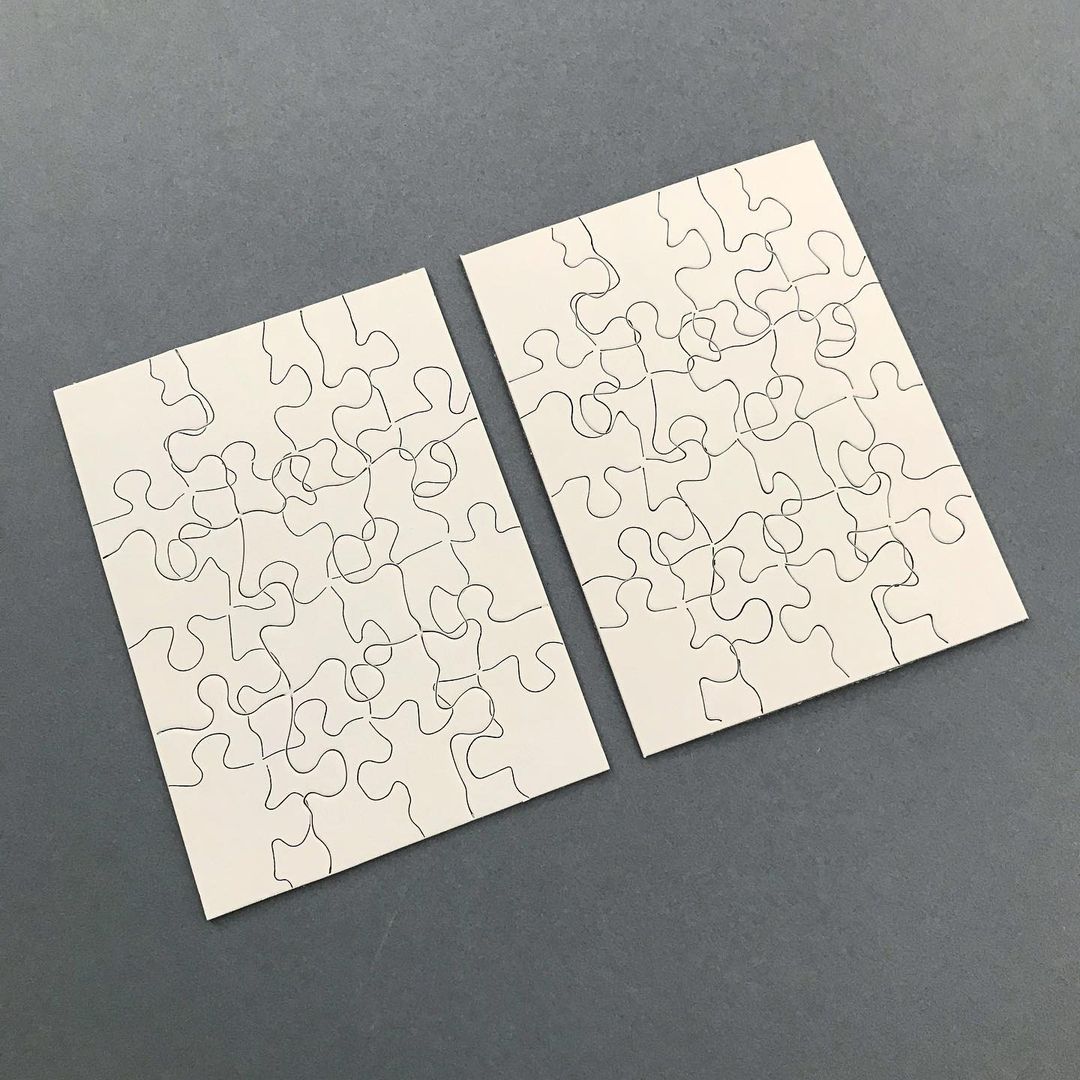 "Two Puzzles" by Micah Lexier and Paul + Wendy Projects
Canadian artist Micah Lexier teamed up with Paul + Wendy Projects to produce "Two Puzzles", a literal pair of jigsaw puzzles with a twist:
They look like two of the exact same puzzles, but are in fact different. One is the image of the 9-piece puzzle foil-stamped onto the 16-piece die-cut puzzle, and [vice versa].
I find that pretty amusing, and very likely to throw off even the most dedicated puzzle fans. They made 100 of these pairs, each one packaged in a foil-stamped, gusseted, numbered-and-initialed envelope with a button-and-string enclosure.
Get yours for $40 at Paul + Wendy Projects. (via Jason Kottke.)