The All-New Twitterrific for macOS
Today the folks at The Iconfactory released the all-new Twitterrific for macOS, which has been reimagined from the ground up to be fast, friendly, modern, and accessible. They put together a short video showcasing everything you need to know about it:
One of the best things about using a 3rd-party client like Twitterrific over Twitter's native app is that your timeline is chronological and uncluttered by ads, promoted tweets, or other people's likes — exactly the way it should be. Of course, the design of Twitterrific is also right at home on macOS, with beautiful animations, support for Notification Center and Retina displays, and the ability to control various interactions via VoiceOver.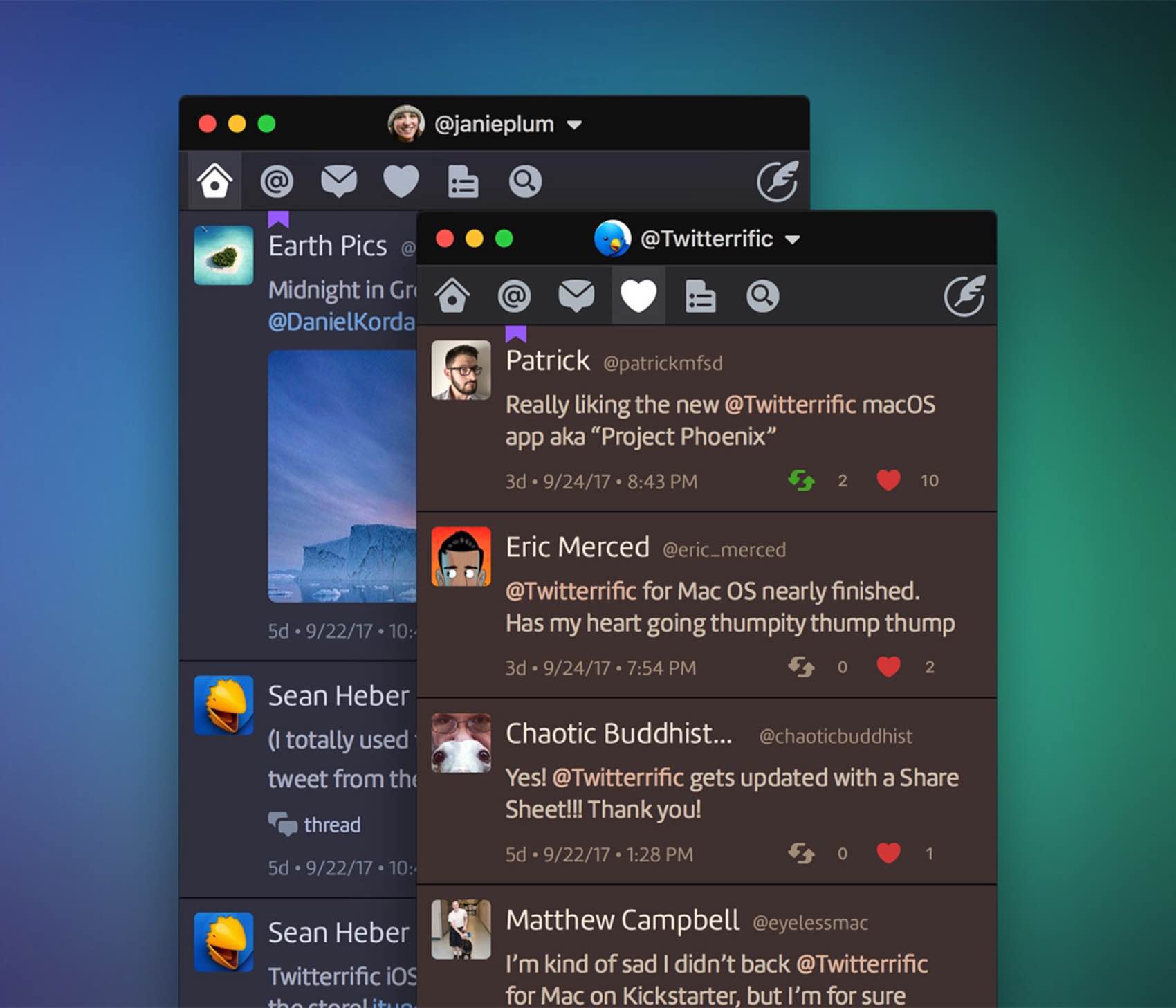 As John Voorhees notes in his review on MacStories, however, this new Mac version does lack some features enjoyed by iOS users, such as the ability to create "muffles" (Twitterrific's version of mute filters). It's still a fantastic app though, and I'm sure those things will come in good time.
Get Twitterrific for $20 on the Mac App Store.