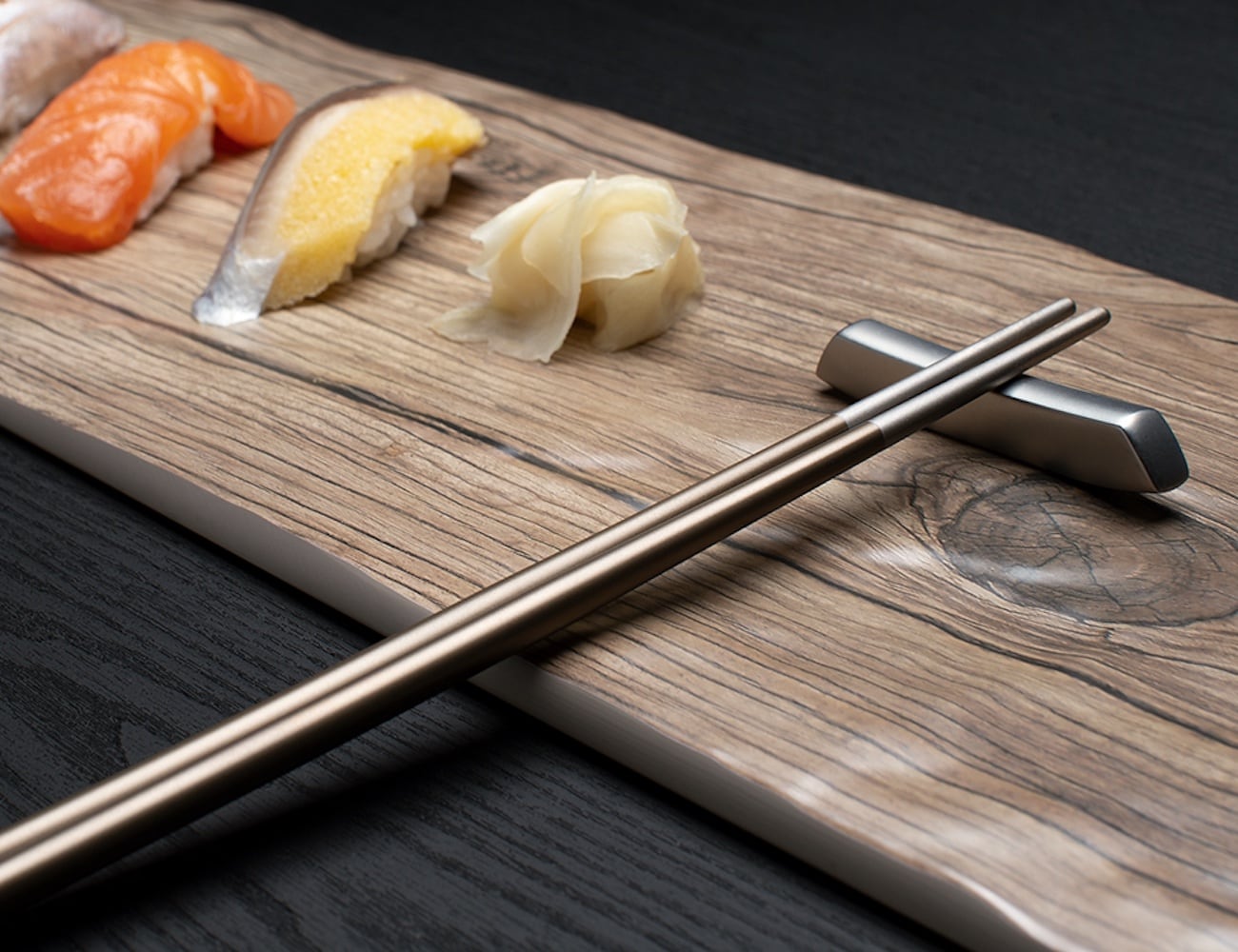 Twinz Titanium Chopsticks [Kickstarter]
As individuals looking for answers to the looming threat of climate change, most of our power to enact change at a large enough scale lies within our ability to elect officials who will crack down on, say, the 100 companies responsible for 71% of it. We're not just going to compost our way out of this problem together.
However, that doesn't mean we should stop making small changes in our everyday lives. Every contribution counts. For example, if you often find yourself using those awfully wasteful disposable chopsticks at restaurants, there's a Kickstarter happening right now for Twinz Chopsticks, which are a set of eco-friendly chopsticks made from aerospace-grade titanium.
These sleek and durable chopsticks should last pretty much forever. Twinz Studio's claims that their titanium construction makes them antibacterial are somewhat dubious if you ask me, but they should definitely be easy to clean and take care of. Putting that aside, they do also offer a nice-looking stainless steel rest to keep the food-touching ends of the chopsticks off the table, as well as an all-in-one canvas carrying pouch that makes it easy to take the set wherever you go.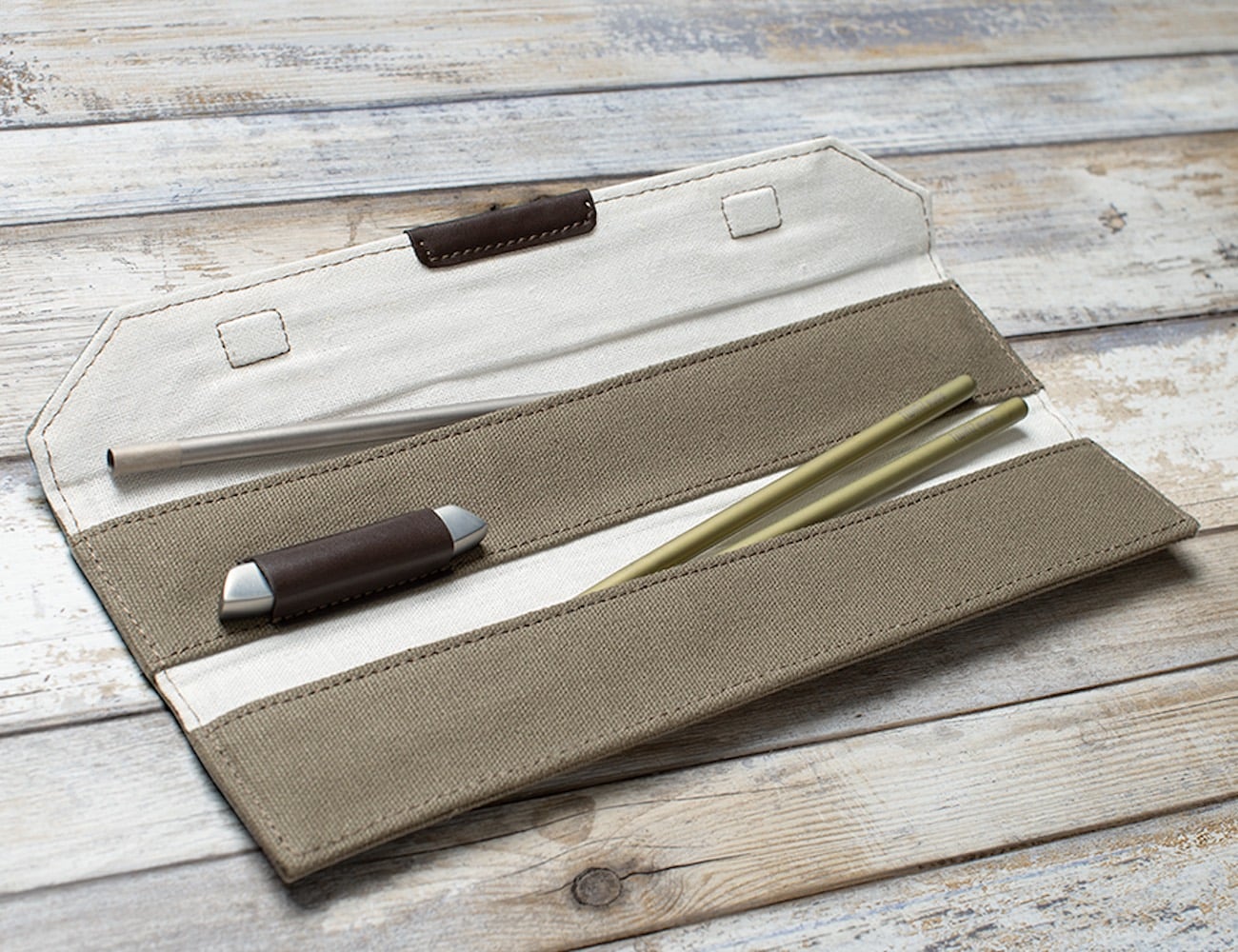 As a bonus, they'll throw in a titanium drinking straw with certain sets — which the deluxe carrying pouch has a dedicated pocket for — so you can stop using disposable straws as well.
As of this writing (October 14th, 2018) the project has 17 days left and they've already funded the thing 22x over. Back the project at the $19 level or higher to get just the chopsticks and the pouch (no rest or straw), or at the $44 level or higher to get the full set:
Titanium chopsticks
Titanium straw
Stainless steel chopsticks rest
All-in-one deluxe pouch
2 standard linen pouches (each one holds a pair of chopsticks alone, no accessories like the stainless steel rest)