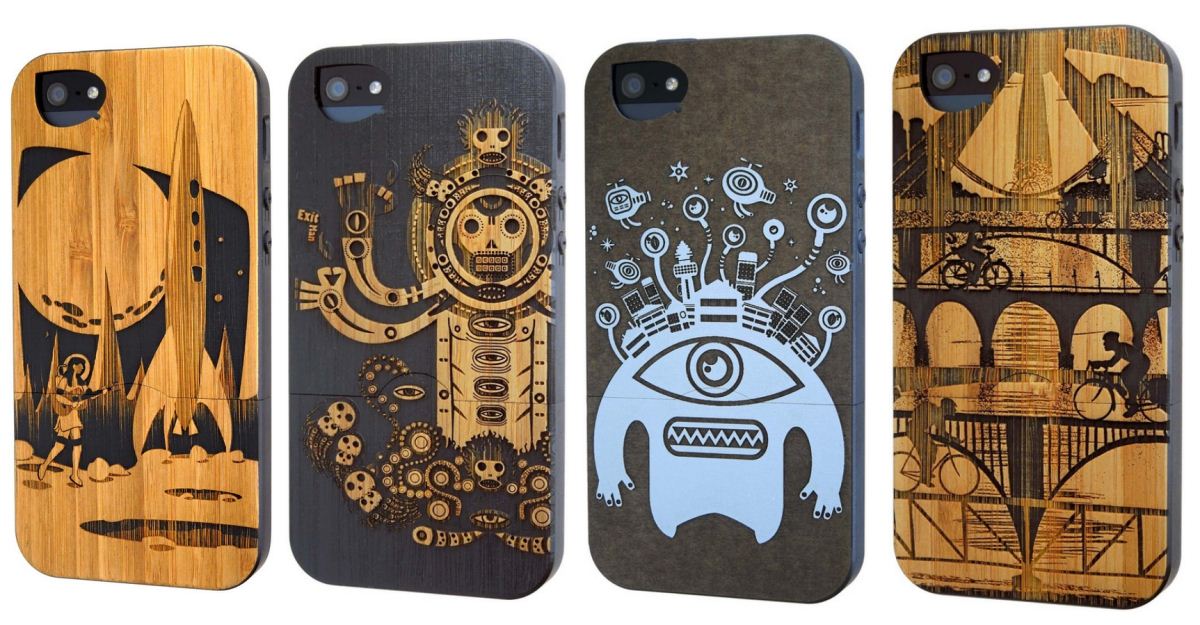 Twig Case for iPhone
There are far too many iPhone cases to choose from in the world, and most of them are pretty similar to one another anyway. I prefer something a little more unique and interesting, like the Twig Case.
Each one is made of a dense, durable paper composite called Richlite, amounting to about 100 sheets of paper per case. It doesn't sound like a very eco-friendly proposition, but these guys are FSC certified, meaning that the paper comes from responsibly-managed forests. As the makers will tell you themselves, Richlite isn't exactly strong enough to protect a phone from being dropped the way an OtterBox can, but it's plenty tough enough to handle everyday wear-and-tear.
They've got all kinds of awesome engraved designs, a few of which are pictured above, but you can also use your own art if you want. Each case also features a leaf-shaped cutout for the camera, which I think is a nice touch. The Twig Case is available for iPhone 5 and iPhone 4/4S, with iPad cases on the way soon.