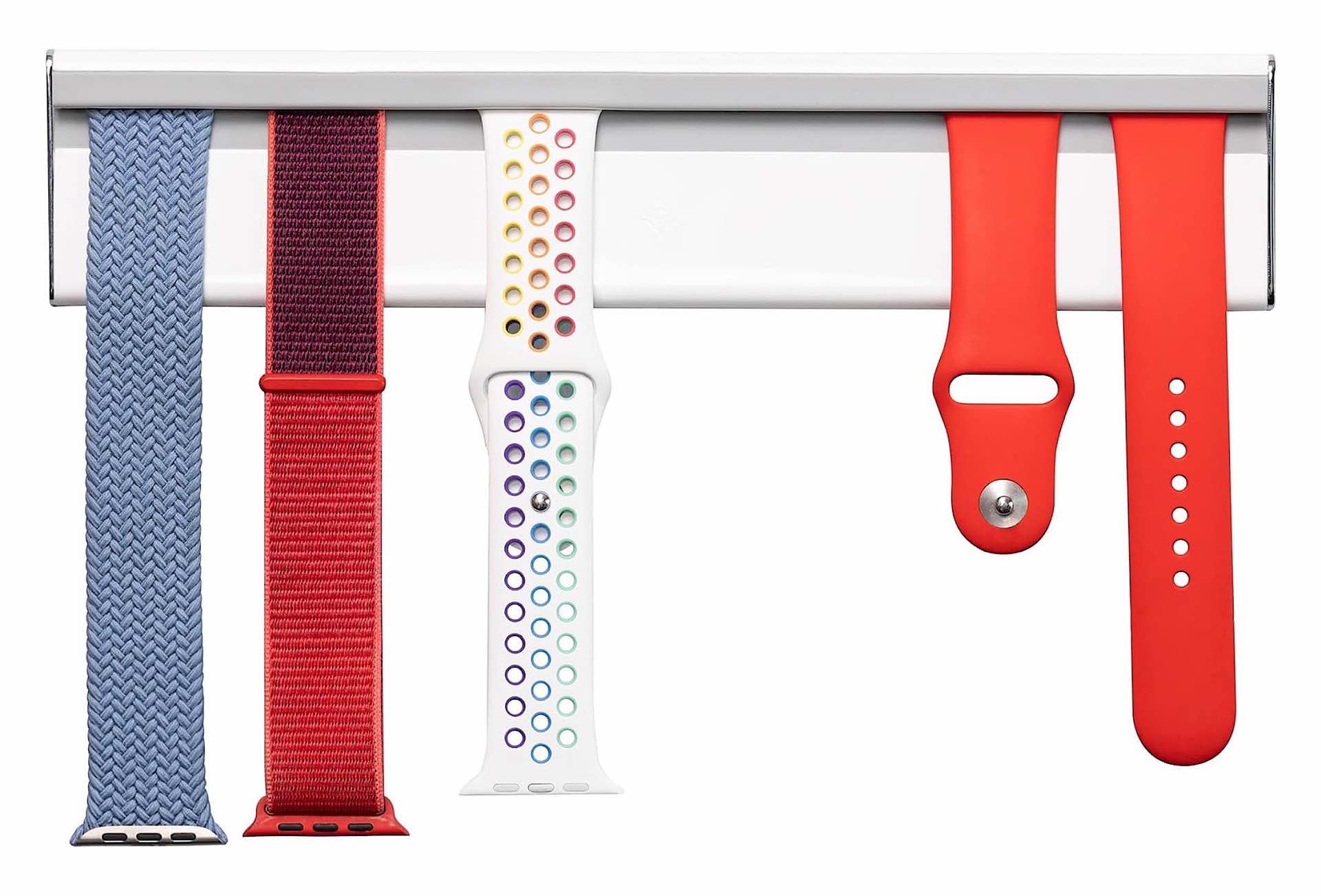 Twelve South "TimePorter" Wall-Mounted Display for Apple Watch Bands
Are you the type of Apple Watch owner with a penchant for collecting lots of strap styles? Need a better way to organize and find them all?
Then have a look at Twelve South's new TimePorter organizer display, which mounts onto almost any wall using 3M Command Strips and gives your Apple Watch band collection a pleasing and organized home.
Each TimePorter can fit around 5–7 bands depending on size, and you can connect any number of them together to create a custom organization system.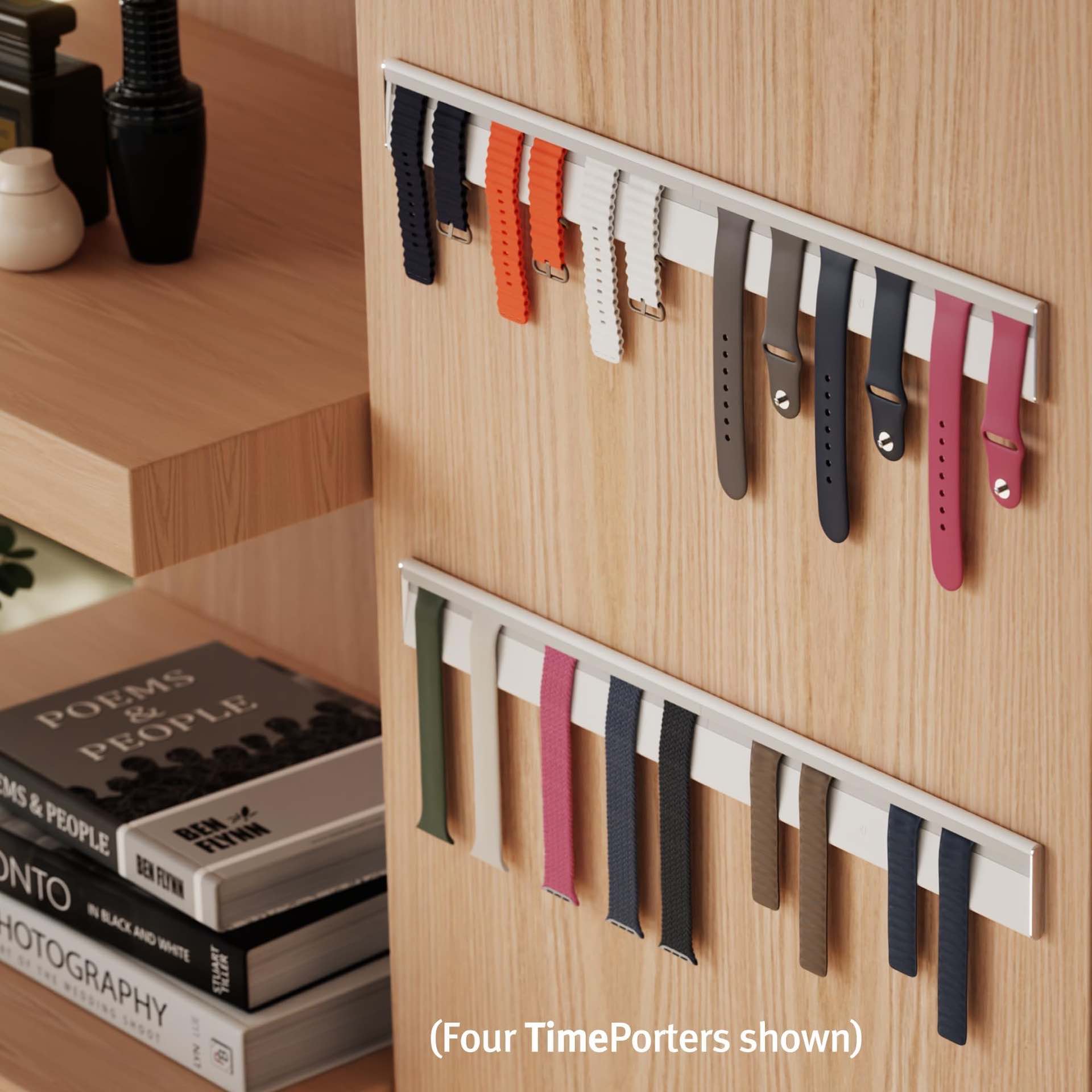 One of the side benefits of this wall-hanging setup is that your sport bands have a good place to hang-dry after a workout! Just a cool idea all around.
Get a single length of TimePorter organizer for $30 on Amazon.