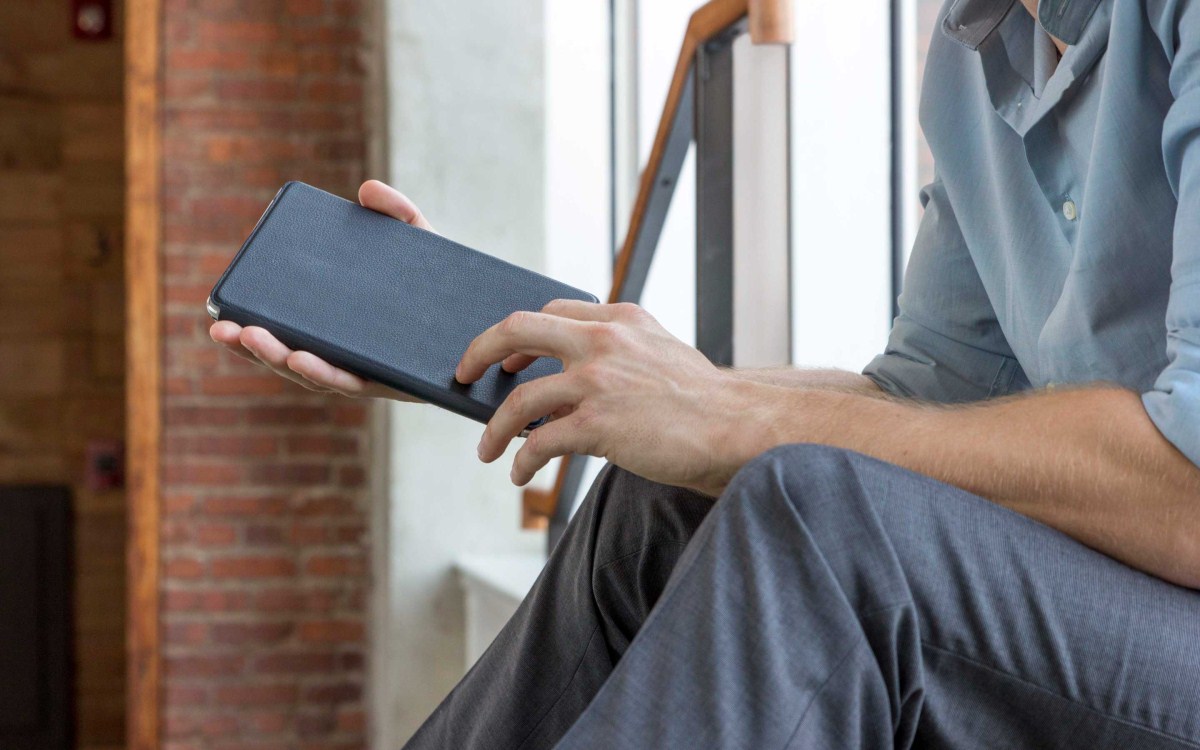 Twelve South SurfacePad for iPad mini
The SurfacePad for iPad mini is a Napa leather cover and stand that adheres to the back of your iPad mini and wraps around to protect the screen. It can be peeled off and reapplied whenever, without leaving any sticky residue or marks.
The cover can be flipped around and propped up by the small, built-in kickstand, which is great for typing or watching videos. Hidden magnets will hold your iPad mini in place, and allow for two different viewing angles for your comfort.
The SurfacePad is the full package: it's stylish, protective, and useful in more ways than one. It comes in black, red, or white, and will run you between $58 and $70 depending on the color you choose.