Twelve South "StayGo mini" USB-C Hub for iPad Pro & MacBook
One of the great things about carrying an iPad is that it allows you to be productive wherever you go, without taking up much room in your bag or requiring much table space in a coffee shop. However, there are still times when you may need to expand on the device's capabilities, and that's what Twelve South's ultra-slim StayGo mini USB-C hub is designed to do.
This smaller, four-port variant of the original eight-port StayGo gives you an HDMI port for connecting an external display, a USB-A port for plugging in an external or thumb drive, a headphone jack, and a USB-C passthrough power jack.
Here's a handy graphic they put together to show the differences between the two models: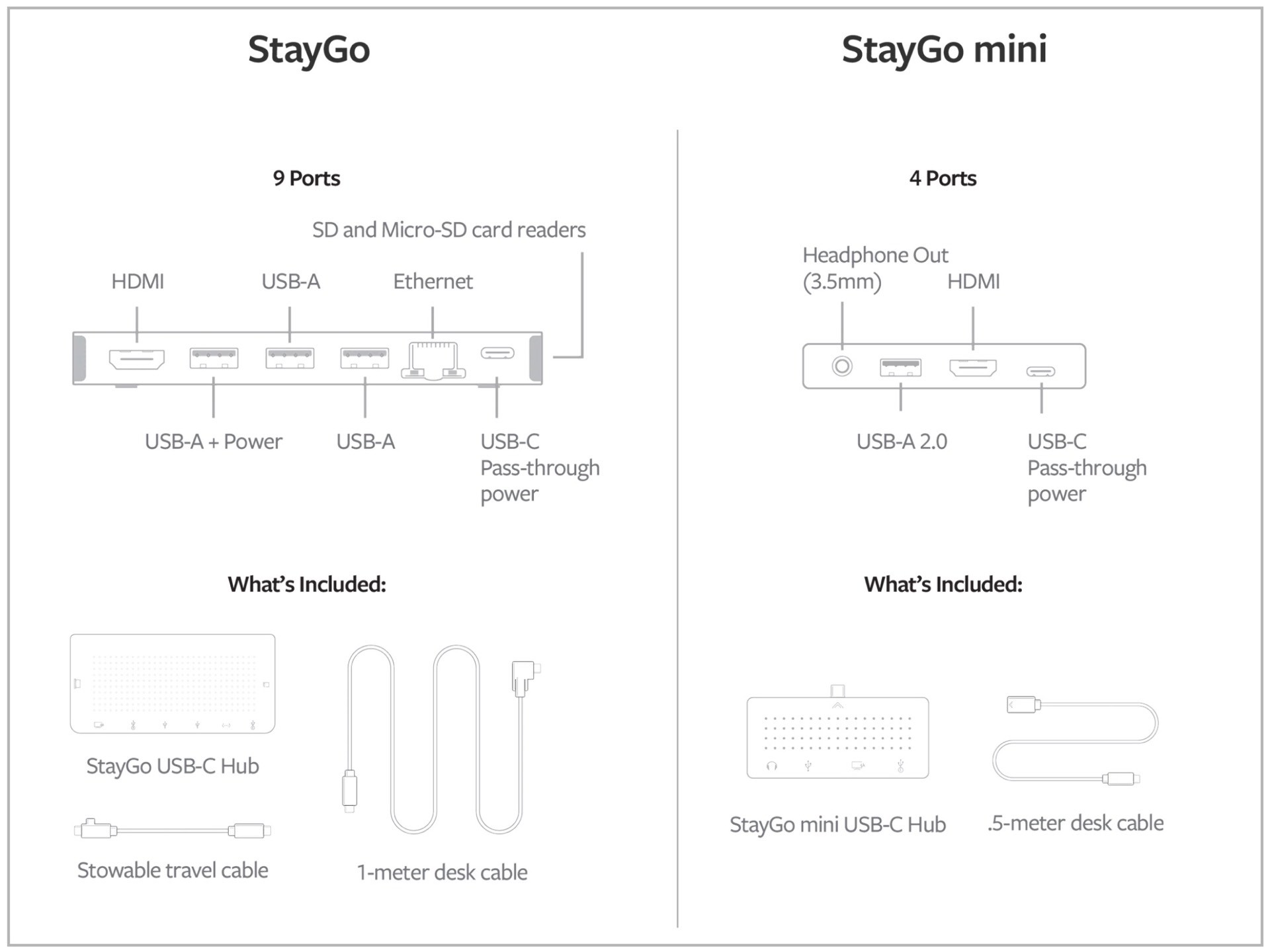 And in this short video, they demonstrate how useful the included desk cable is, especially if you have a case on your iPad that would otherwise make the connection difficult:
Of course, the hub also works with Type-C MacBooks that can occasionally use a few extra ports.
Get the StayGo mini for $60 on Amazon.