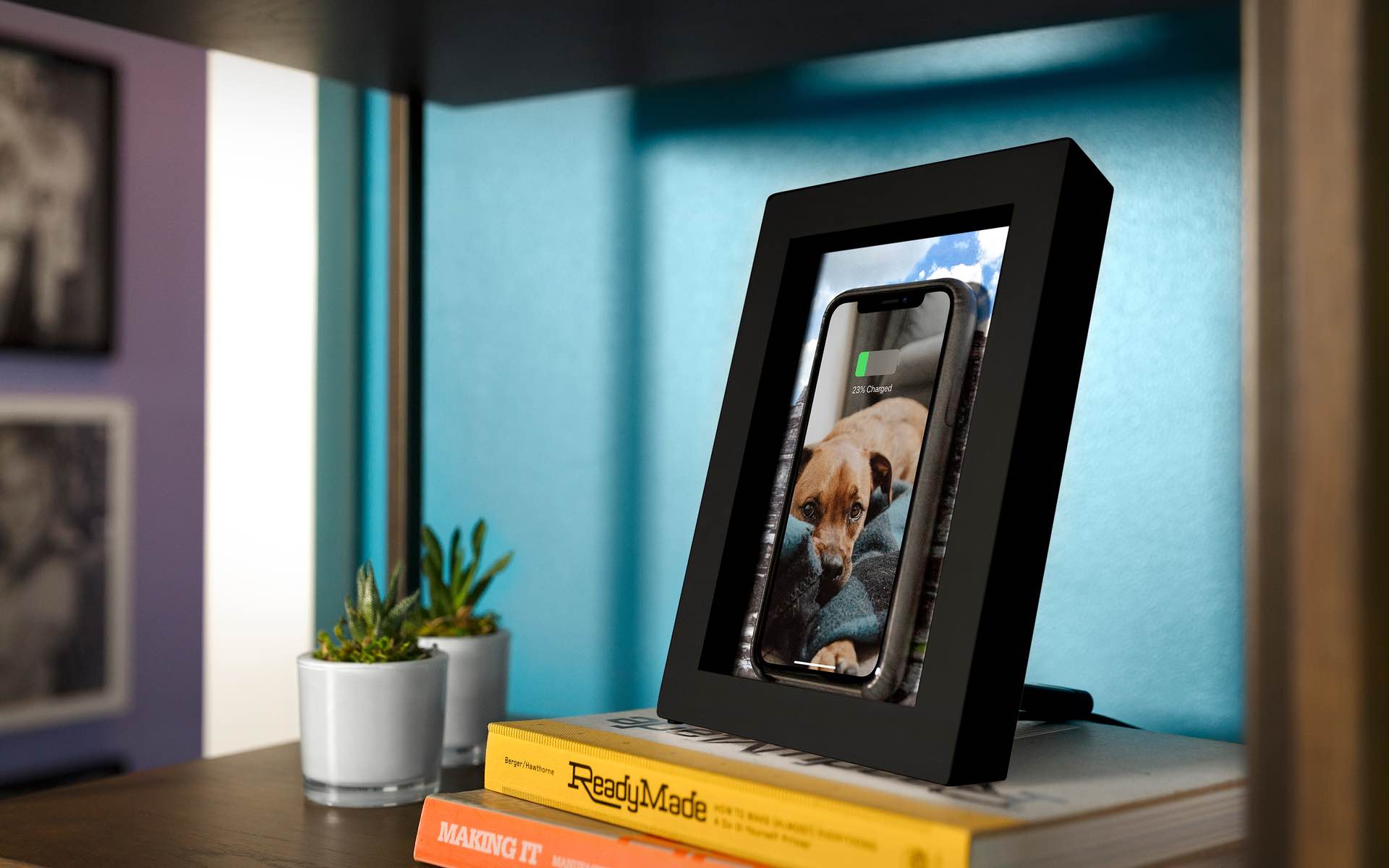 Twelve South "PowerPic" Picture Frame + Wireless Phone Charger
TwelveSouth is well known for occasionally disguising their products as other things. Their "BookBook" device cases, which look like distinguished antique books, are the best example.
However, they have another item with functionality you might not expect: the "PowerPic" picture frame, which doubles as a wireless phone charger.
The New Zealand pine frame holds any 5″ x 7″ photo and looks totally natural on your desk, bedside table, or fireplace mantle, unlike many chargers that stick out like sore thumbs. But it's just as handy as the rest when you need it — just set your Qi-enabled phone against the photo and it immediately starts getting 10 watts of juice.
I love that the very concept of this device opens up the chance to get clever with your photo + wallpaper combo: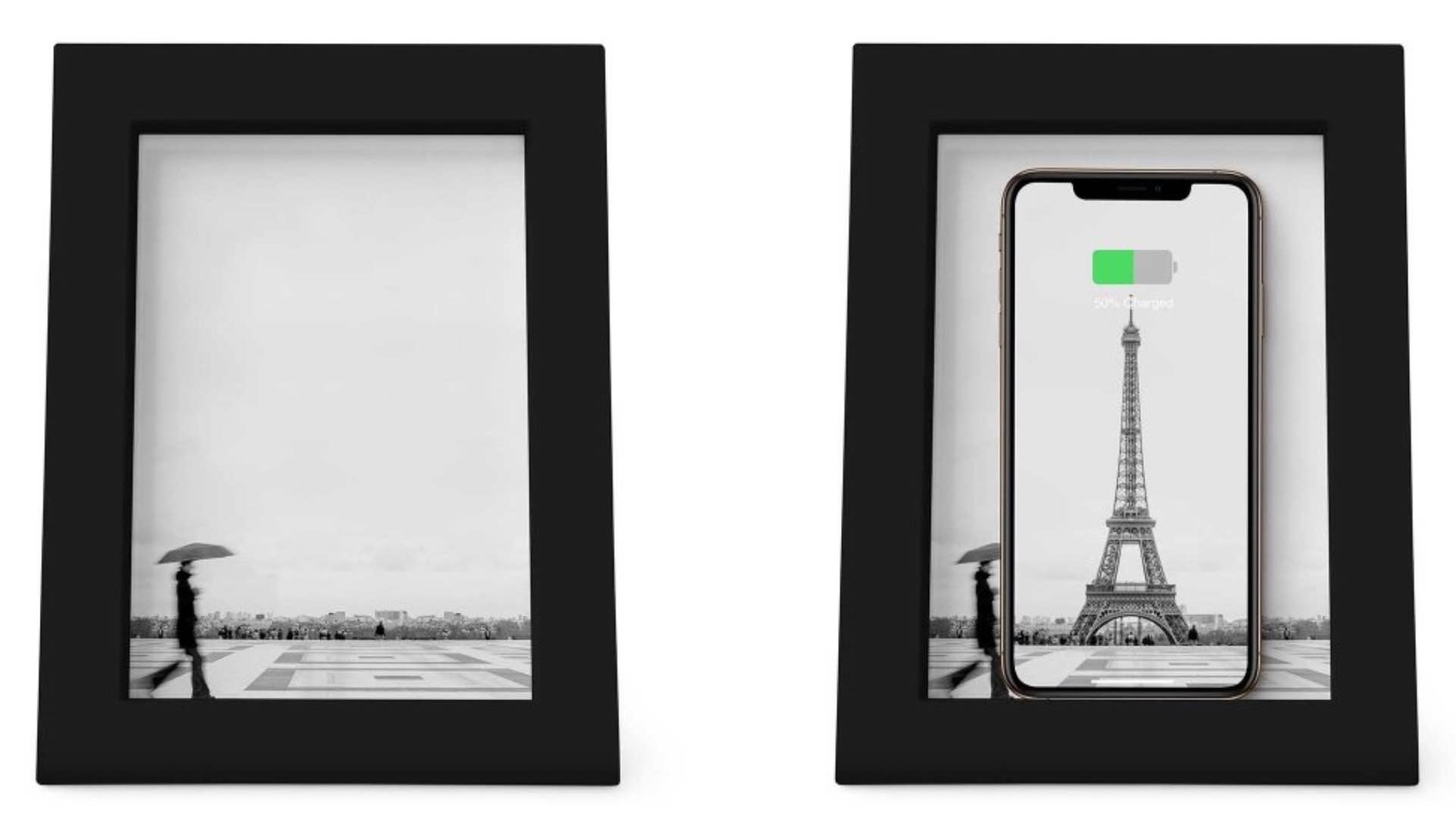 Note: The charging does work through most phone cases up to 3mm thick. If you have a larger phone though, like the iPhone XS Max, you may find that it won't fit into the frame with any case on. YMMV.
Get the Twelve South PowerPic for $60 on Amazon.