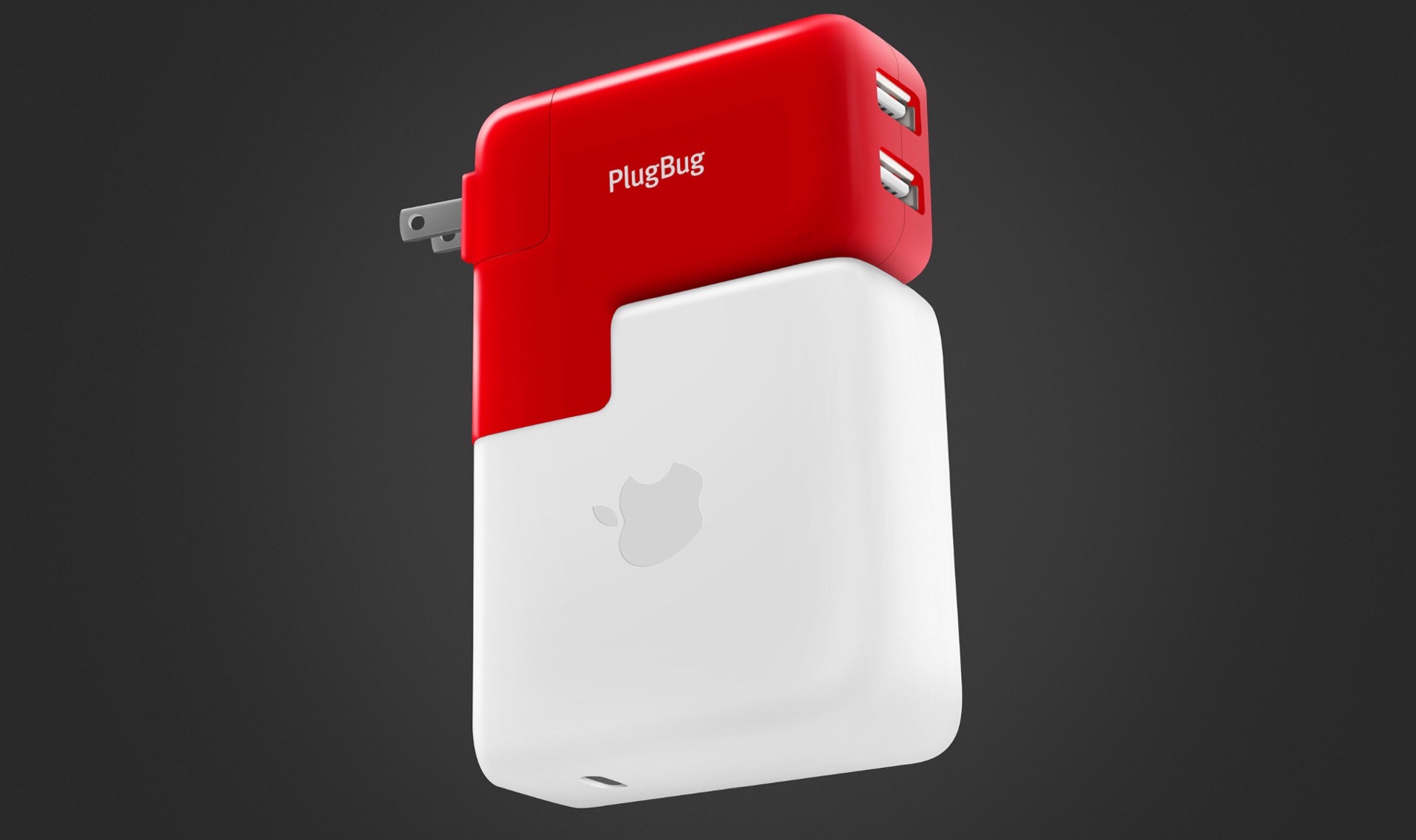 Twelve South PlugBug Duo
A couple days ago, Twelve South unveiled their new PlugBug Duo, an adapter that adds two USB-A ports to your Apple 61W USB-C power adapter. With this extension, you can not only charge your USB-C MacBook Pro, but also two traditional USB devices — all from one outlet.
They made a short promo video showing different situations where such an adapter would be useful (particularly in places where outlets are scarce):
As shown in that video, the PlugBug Duo comes with five adapters that allow it to work in over 150 countries:

Get the PlugBug Duo for $50 on Amazon.