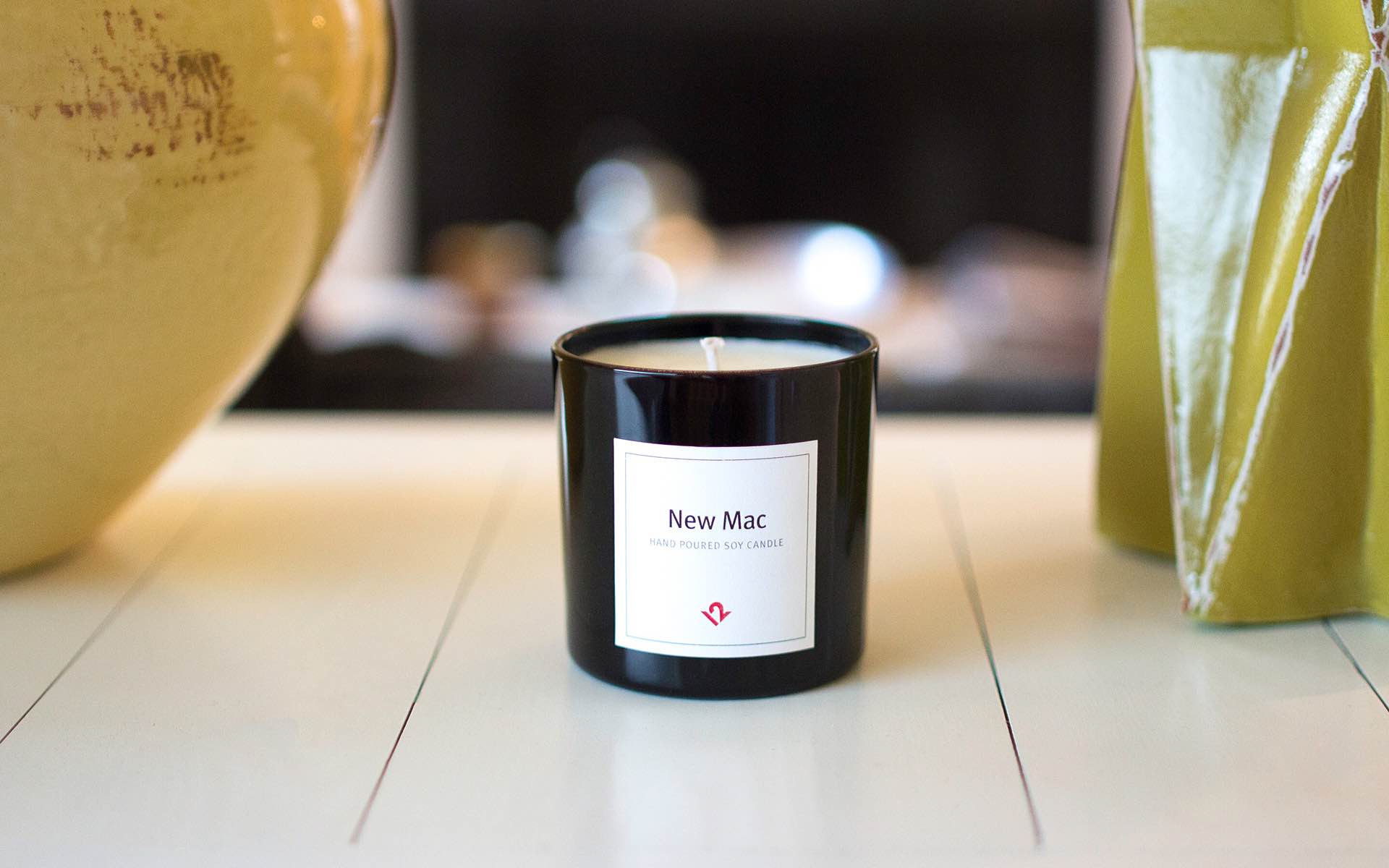 Twelve South's "New Mac" Candle
When an item comes along that's a little on the…er, quirky side, I like to wait until Saturday or Sunday to post about it. Always seemed like the best time to kick back and have some fun with an odd product.
Earlier this week, Twelve South released such a thing: the "New Mac" candle. It's a hand-poured, 100% soy wax candle designed to mimic the scent of a freshly unboxed Apple computer. Now, I haven't smelled this thing yet myself, because it sold out within two hours (not to mention struck a nerve with the Apple community), but you can read a couple first impressions here and here.
The scent notes are mint, peach, basil, lavender, mandarin, and sage. The candle is purported to last through about 45 to 55 hours of burn time.
As of this writing (October 9th, 2016), the candle is still out of stock. You can sign up to be notified of its return on the product page, at which point you can get it for $24.