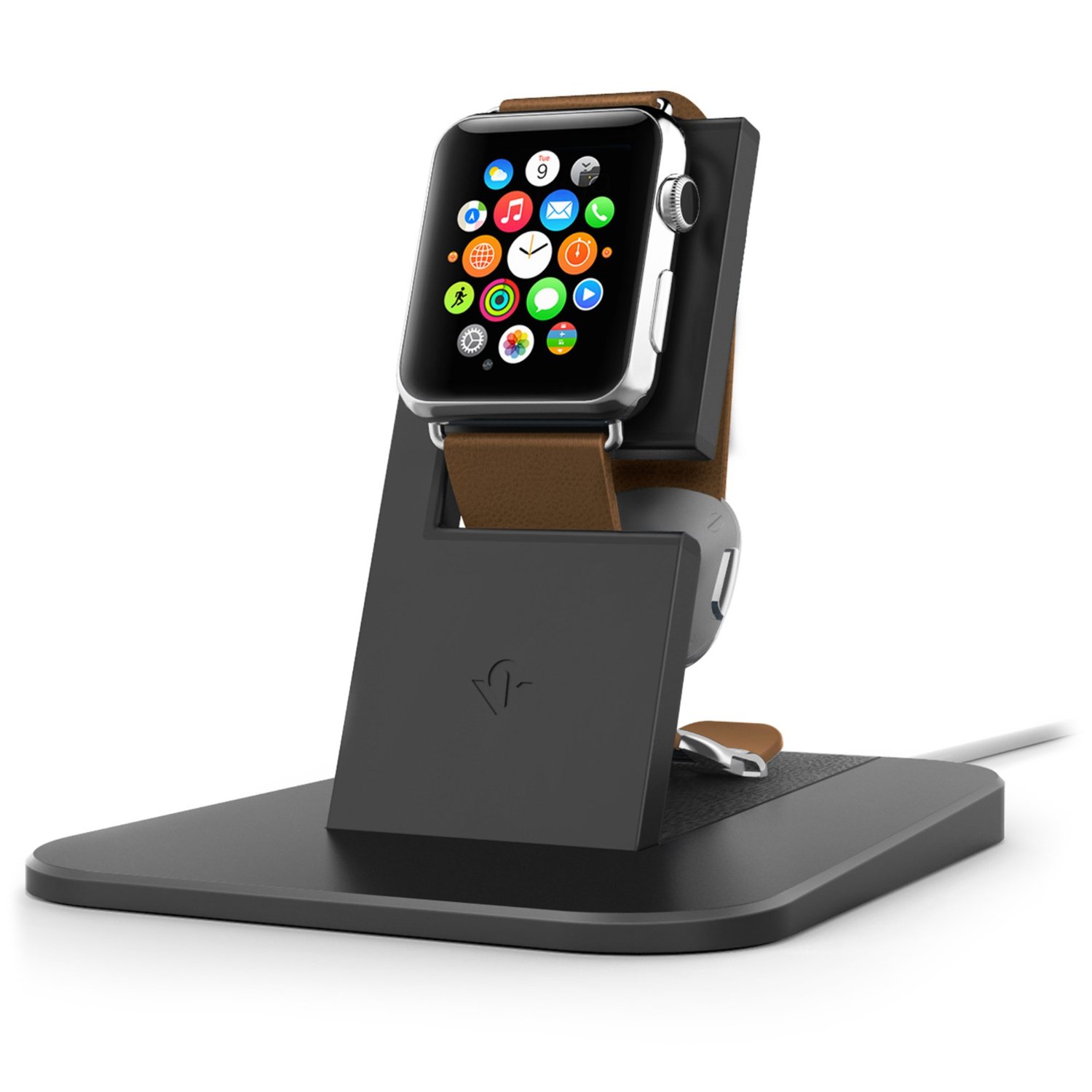 Twelve South HiRise for Apple Watch
We posted about this product a few months back, and today is the day that you can order it. Like the original HiRise Dock for iPhone, it uses your existing charging cable. It just takes a second to insert the watch into the stand and works with any style band.
After using the Apple Watch for a few weeks now, I can say that a quality charging stand is a must have accessory. While an iPhone can easily lay flat on a nightstand, the watch tends to want to move around. The charging disk included with Apple Watch is also weighted, so it often falls to the floor in the morning. With HiRise for Apple Watch, everything will stay in place.
You can order HiRise for Apple Watch for $49.99. It'll be available on Amazon later this month.