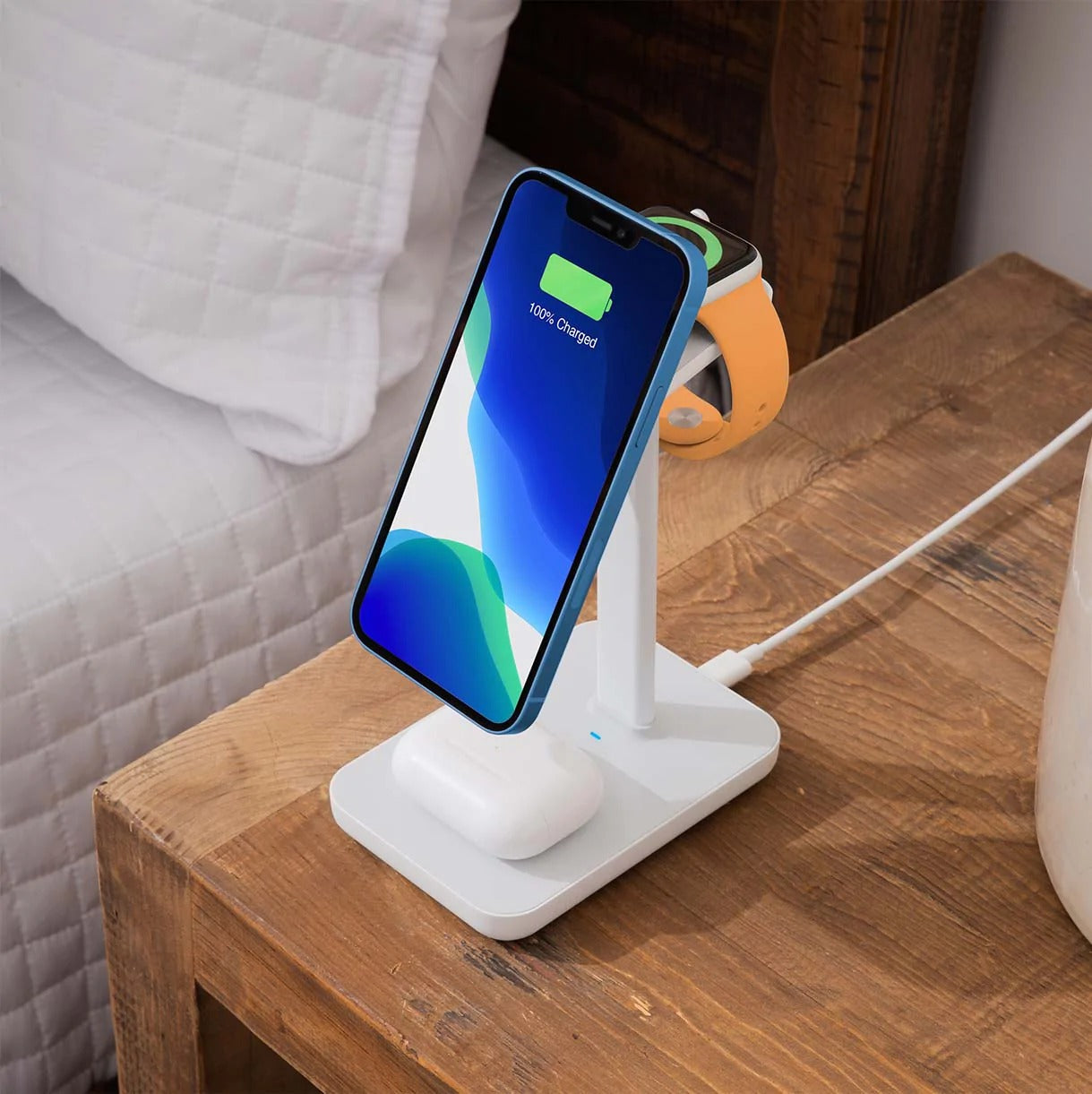 Twelve South "HiRise 3" MagSafe Charging Station for iPhone, AirPods, and Apple Watch
The team at Twelve South have released the latest in their popular "HiRise" family of products: the HiRise 3, a three-in-one MagSafe charging stand that works with compatible iPhone, AirPods, and Apple Watch models. As diehard Apple device users who like to keep all these things juiced up as often as possible, we are all for this latest iteration of an already great (not to mention aesthetically pleasing) solution.
The design is pretty straightforward — you've got a slanted magnetic pad that holds your iPhone for easy viewing, behind which is an indented resting place for your Apple Watch. Meanwhile, the base of the unit is where you can simply set down your AirPods case (or a second iPhone, if desired). It all runs off a single cable and power outlet, keeping your desk or nightstand clean and minimal.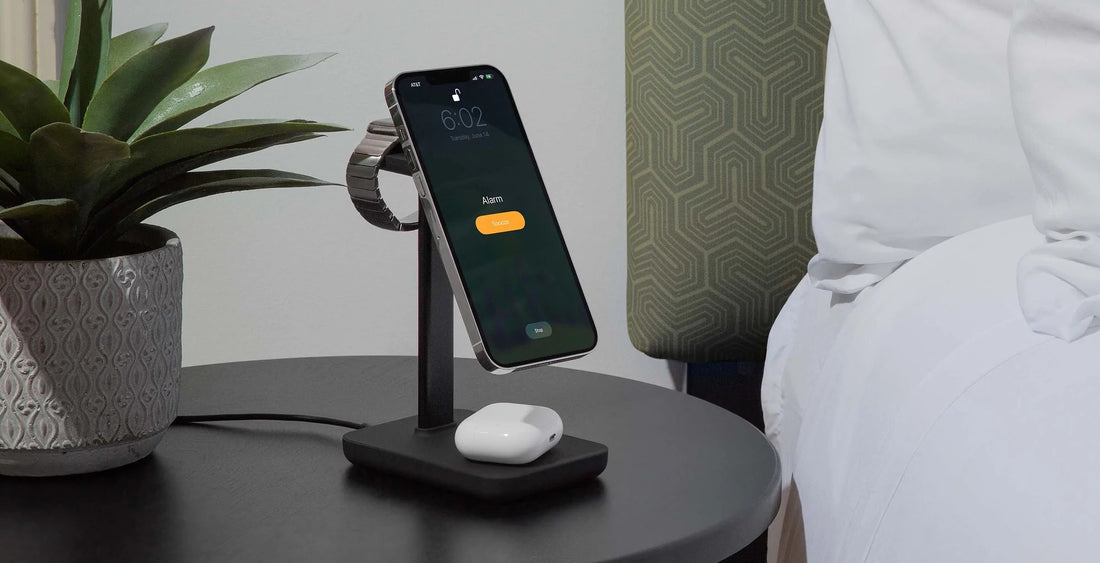 The HiRise 3 is $100 on Amazon and comes in your choice of matte white or matte black. You'll have to provide your own wall adapter though (minimum 20W).