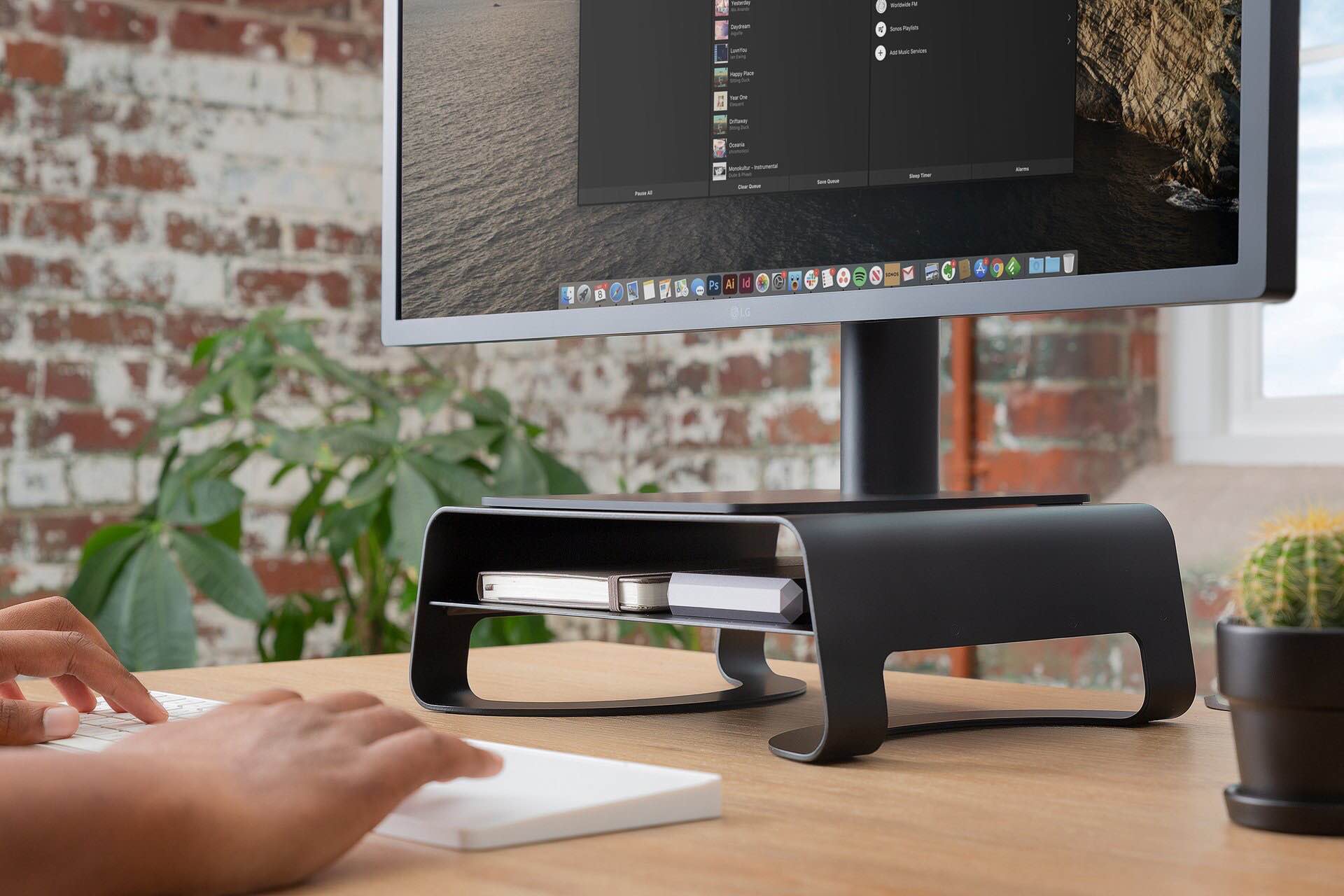 Twelve South "Curve Riser" Desk Stand
Introduced a couple weeks ago, Twelve South's new Curve Riser is a beautiful, premium metal stand for iMac — inspired by their own Curve for MacBook from a few years ago — that elevates your iMac or an external display to a more comfortable viewing height.
Whereas the original Curve was purely a stand and nothing else, the Curve Riser features a convenient storage shelf underneath where you can keep hubs, hard drives, personal items, a Mac mini, etc. The shelf is ventilated too, so if you're able to fit, say, your favorite audio interface in there for podcasting purposes, it'll stay nice and cool while you record.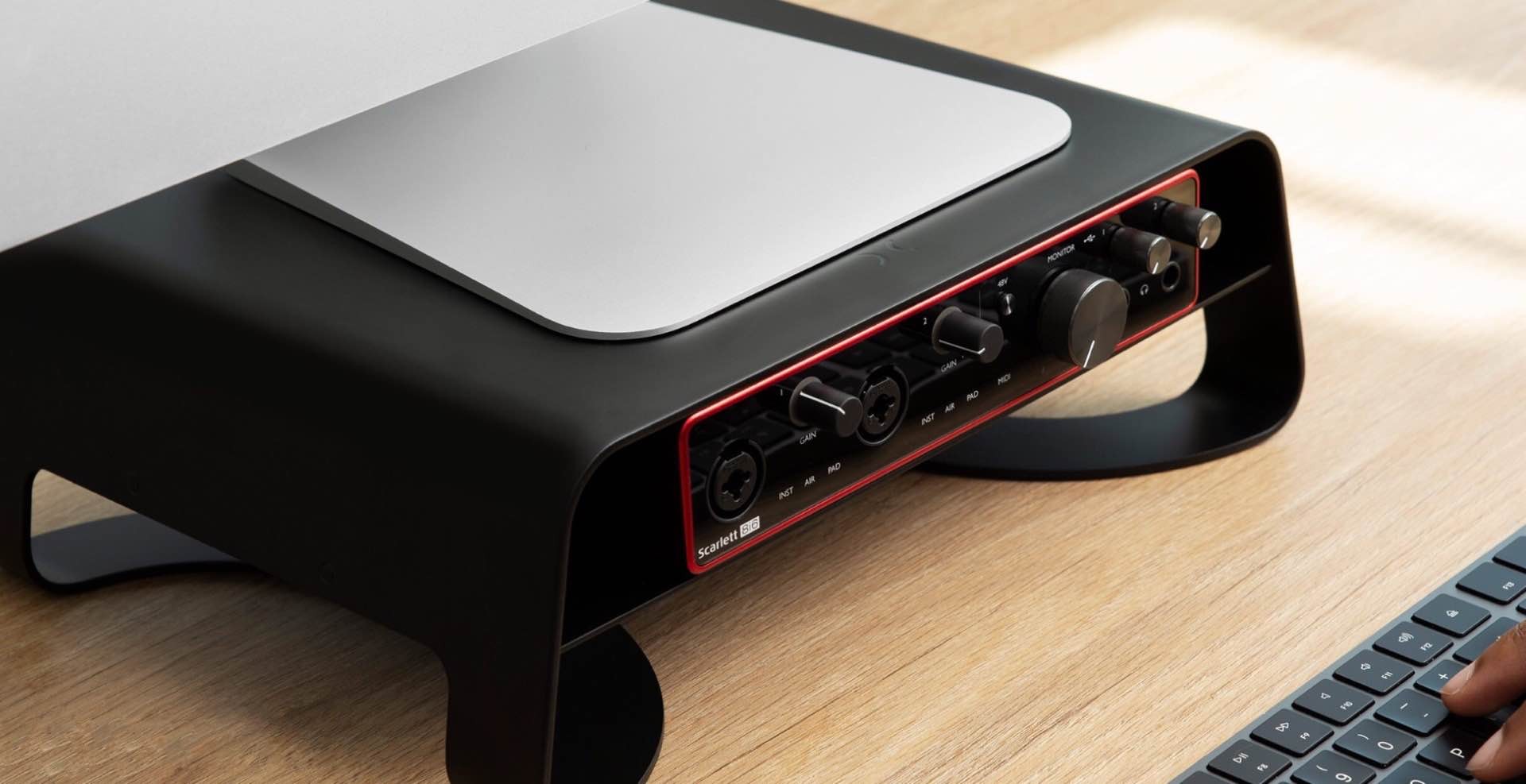 In short, the Curve Riser helps you declutter your desk and increases your workspace ergonomics, and looks good doing it. Get it for $66 on Amazon.