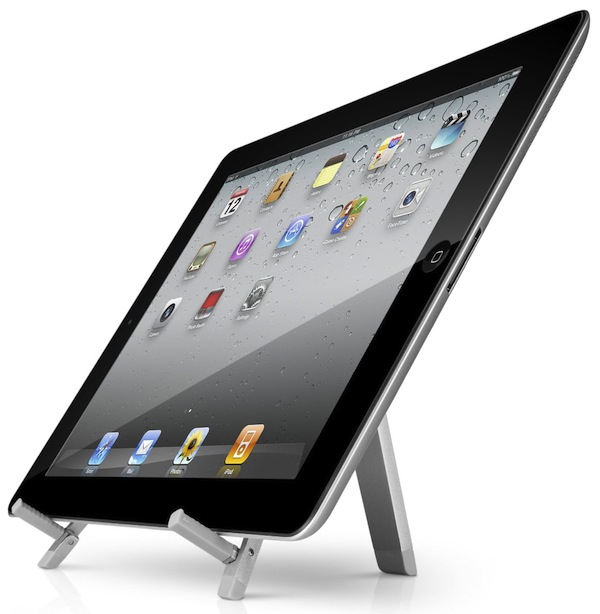 Twelve South Compass Stand for iPad
The Twelve South Compass Stand is my iPad's home during the work day. I have the aluminum stand open to my right, with my iPad 3 and Bluetooth keyboard ready to go.
The stand really is great. Think of it as an easel for your iPad. Weighing in at 8.8 ounces, it's sturdy enough for me to know my iPad isn't going to take a tumble, but small enough that it isn't a pain to carry it home every once in a while. It has two positions, so the iPad can be used upright or in a more horizontal position. The former makes it easy to use with an external keyboard, while the latter is just right for using the on-screen keys. If you use an iPad as a serious work device, this stand is a no-brainer.