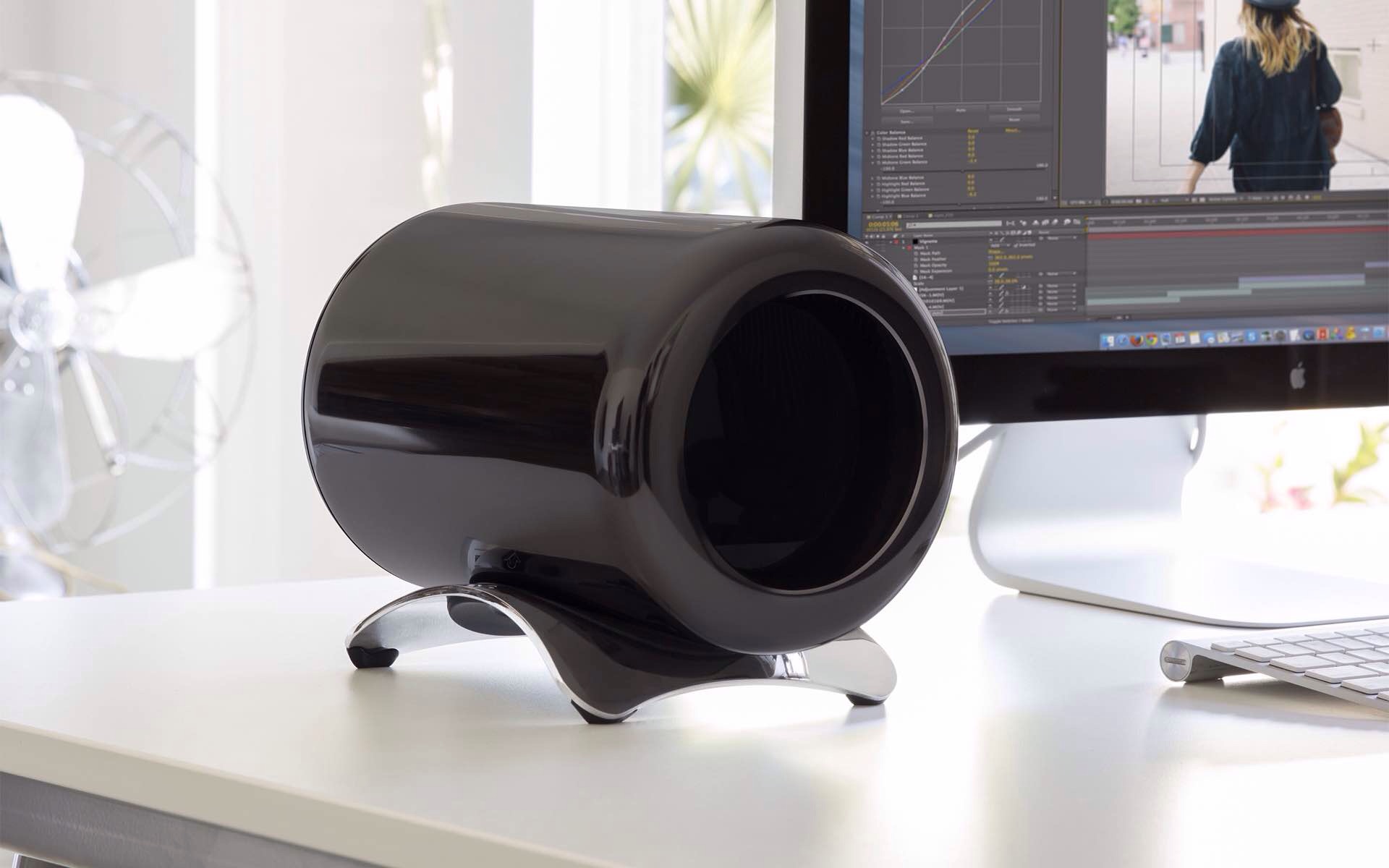 Twelve South BookArc for Mac Pro
Apple's latest Mac Pro is certainly an interesting-looking machine, but wouldn't it be cooler to say it looks more like a jet turbine than a trash can? The folks at Twelve South evidently agreed, and thus the BookArc for Mac Pro was born.
This solid chromed-steel cradle allows the Mac Pro to rest elegantly on its side, and comfortably so, thanks to its soft silicone inset lining and four silicone feet underneath. With its height requirement cut in half, the Mac Pro can then be placed in smaller and more convenient places. And worry not, the Mac Pro works just as well sideways, as long as its airflow remains unhindered—just don't block either end and you'll be fine.
Get the BookArc Pro for $60 at Twelve South.