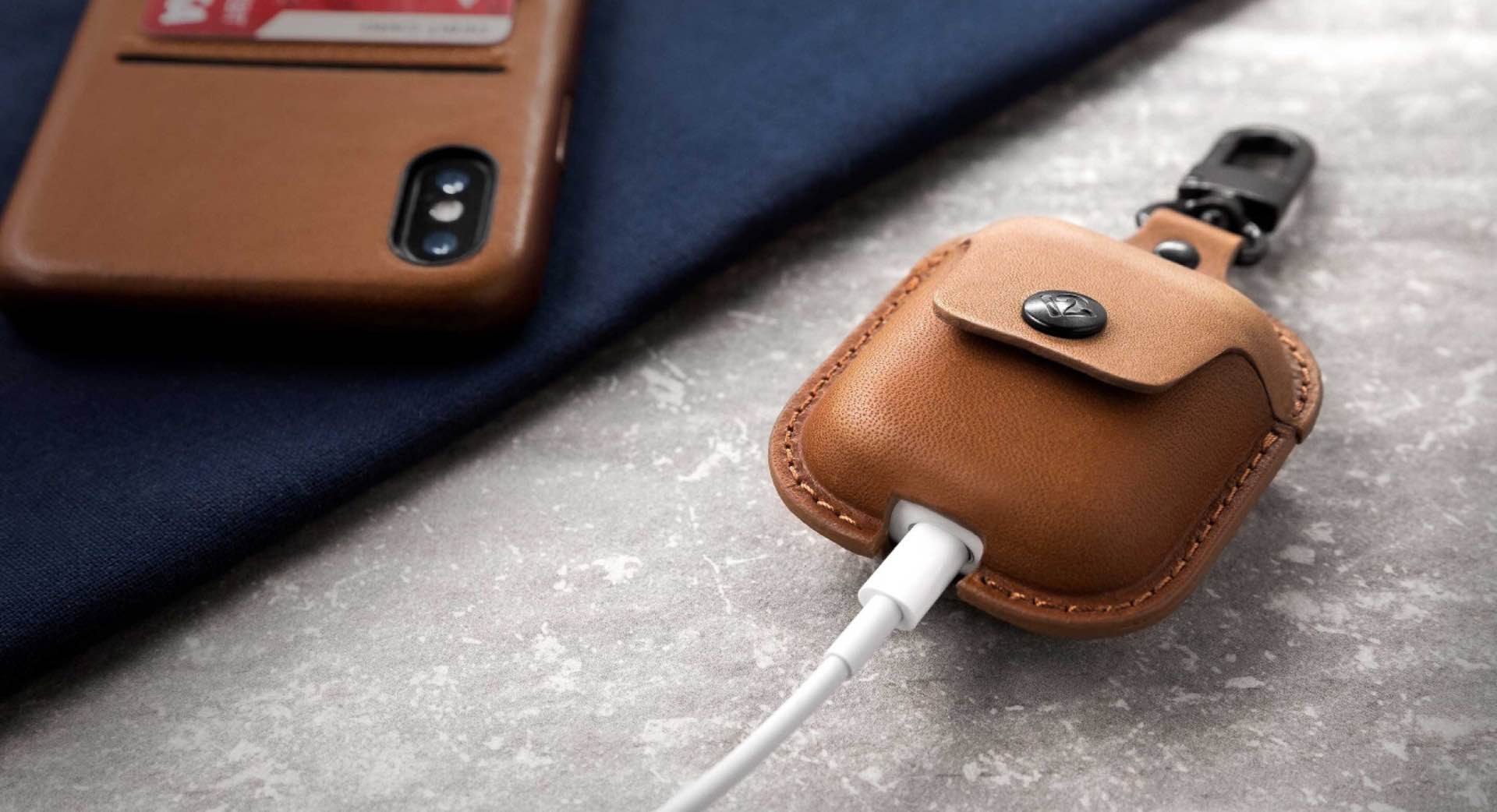 Twelve South AirSnap Leather Case for Apple AirPods
Twelve South's AirSnap is a full-grain leather case that protects both your Apple AirPods and their Charging Case from being scratched, nicked, or dirtied up. As its name implies, it has a metal snap enclosure that keeps the AirPods snug and secure inside.
On the top is a swivel clip so you can attach the AirPods to your bag or backpack, where they'll always be available when you need them. There's also a small cutout at the bottom so you can plug a Lightning cable into the Charging Case without having to take it out first.
The AirSnap is $30 at Twelve South and comes in your choice of three finishes: cognac (pictured above), deep teal, and black. You can also find the case on Amazon but only the black version is available as of publication (August 8th, 2018).