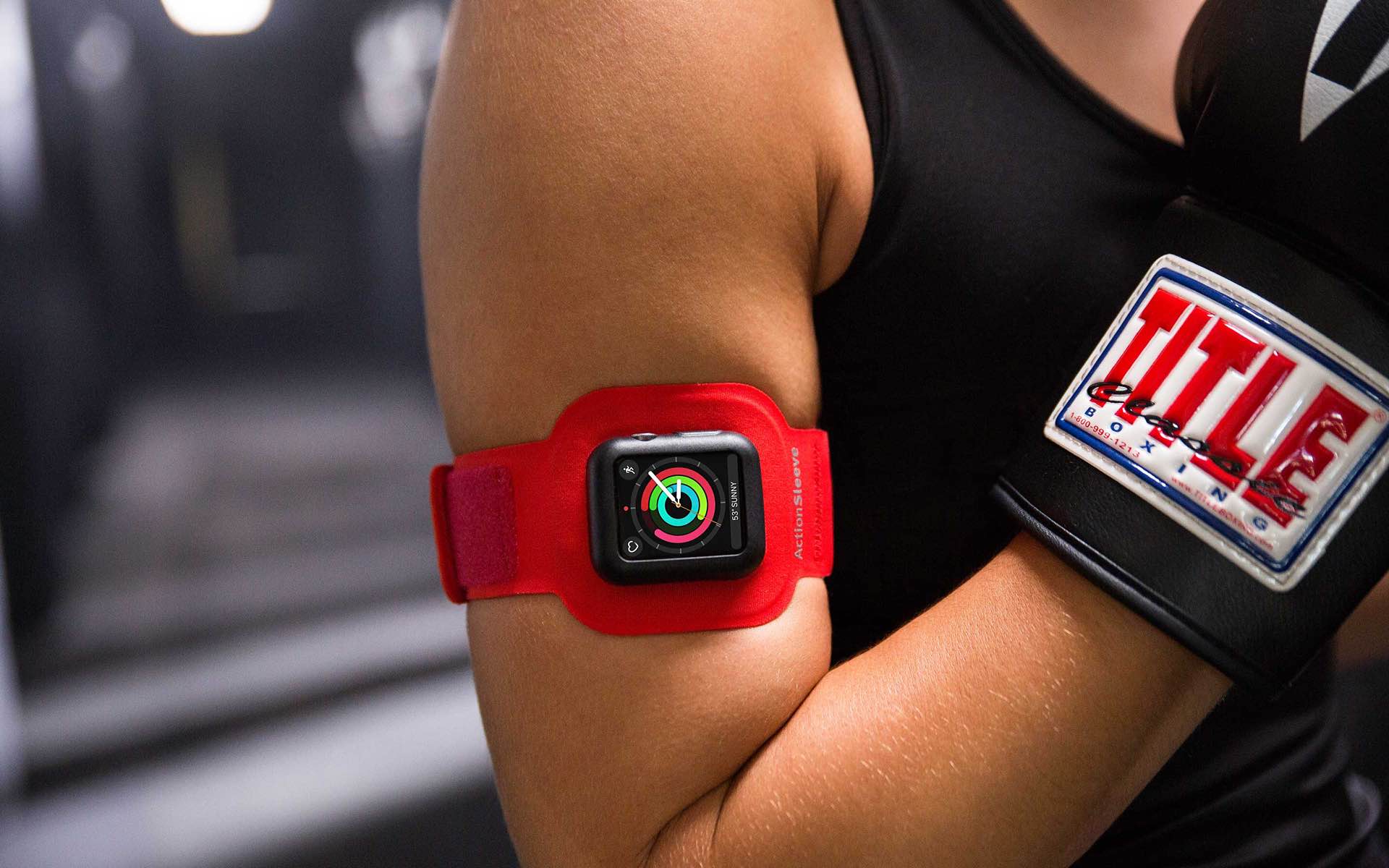 Twelve South ActionSleeve Armband for Apple Watch
As great as the Apple Watch is for fitness tracking, wearing it on one's wrist isn't always the best option. Certain activities and workouts — kickboxing, weight training, rock climbing etc — either involve wearing gear that covers your wrist or simply require full wrist mobility, thus forcing you to remove your Watch and lose out on all that important tracking data.
Twelve South's ActionSleeve armband lets you strap the Apple Watch further up on your arm — you can choose your upper arm or bicep, whichever is more comfortable for you — which frees up your wrist while still leaving the screen, crown, and button fully viewable and controllable.
If you're already familiar with swapping out your Apple Watch band, you'll feel right at home using the ActionSleeve: Remove your current watch band, pop the watch into the padded frame, strap it on, and go. A side benefit of using the ActionSleeve is that it may actually improve the accuracy of your Apple Watch's heart rate tracking, since it's unlikely to be worn loosely around your arm the way it might be on your wrist.
Get the ActionSleeve for $30 on Amazon. It comes in black and red, and in both 42mm and 38mm versions. There's also a 42mm slim version, but that one only comes in black.