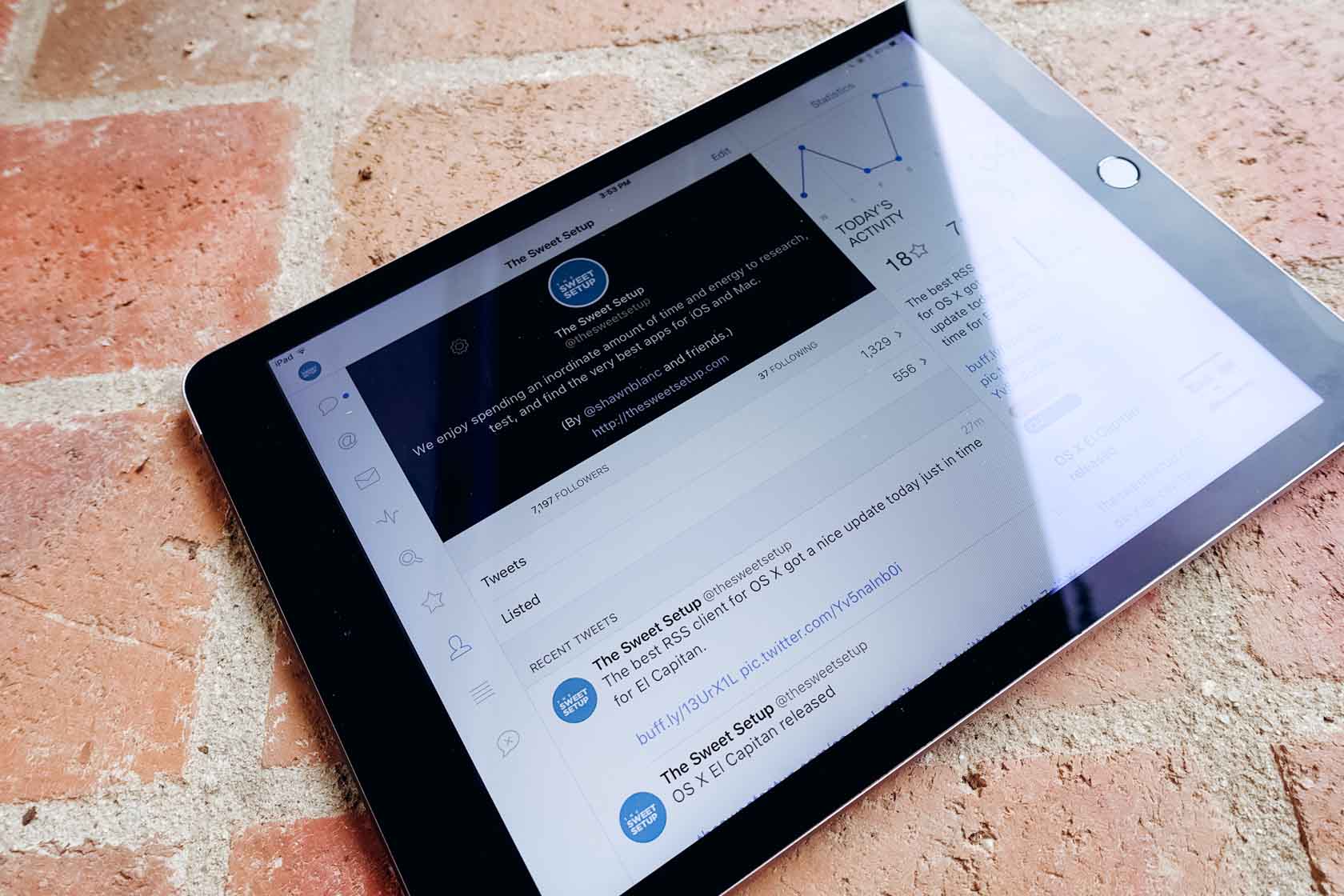 Tweetbot 4 for iOS is Here
iPad users rejoice: Tweetbot 4 just hit the App Store, and you can buy it right now. Ditch that old interface that hasn't seen a major update since April 2013, and enjoy Tweetbot 4's gorgeously flat design and awesome new features. (It's available for iPhone too, of course, but iPad users will notice the difference most.)
Over at our sister site The Sweet Setup, we've got a full rundown on what's good and bad about this update. Here is a brief overview of its new features:
Completely overhauled design on iPad.
Support for iOS 9's San Francisco typeface.
On iPad and iPhone 6/6s Plus in landscape, you'll see a new right-hand panel that can be configured to display one of several views, such as your Mentions stream.
Two new tabs: Stats and Activity.
Links now open in the Safari View Controller web view.
External keyboard shortcuts! ⌘+N lets you compose a new tweet, while ⌘+[1–9] opens the app's various tabs (⌘+1 for Timeline, ⌘+3 for Direct Messages, etc).
A new "Short right swipe" setting that allows you to either favorite or retweet something by, well, swiping it a little to the right. Swiping a little further right lets you reply to the tweet, like in previous versions of Tweetbot.
The iPad version can now properly preview pic.twitter.com links (such as videos, gifs, or multi-image attachments), and allows users to attach multiple images of their own when tweeting.
Tweetbot 4 is a $5 universal app and paid upgrade. We're only too happy to pay a measly few bucks to support the work of great developers and designers like the folks at Tapbots.