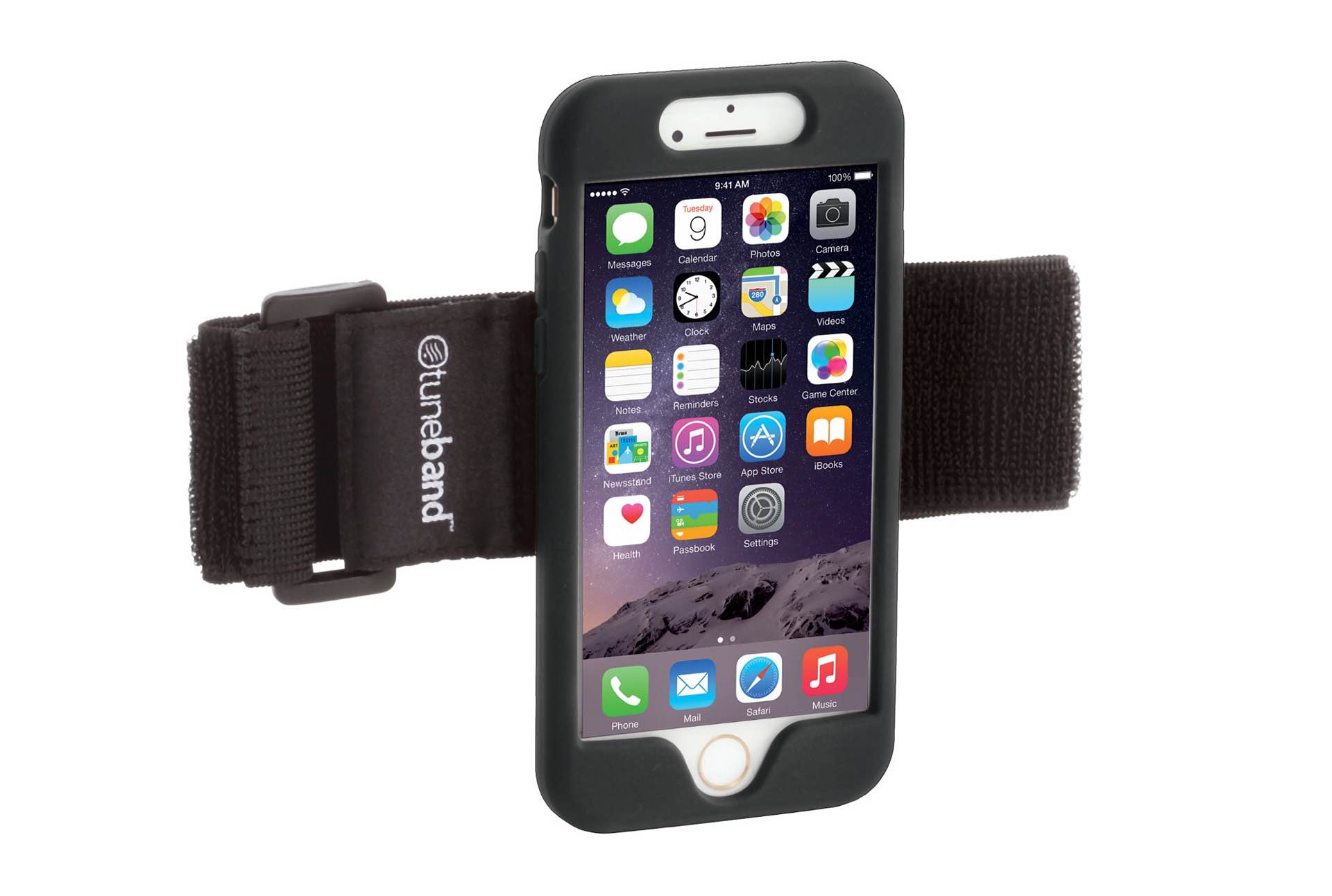 TuneBand Sports Armband for iPhone 7 & 7 Plus
As nice as it is to wear an Apple Watch or a dedicated tracker for fitness purposes, some people simply don't own one and aren't going to drop the money anytime soon when they've already got an iPhone 7 that has all the fitness tracking features they need. The question is, what's a good way to carry it while running and whatnot?
Grantwood Technology's TuneBand for iPhone 7 and for iPhone 7 Plus is a lightweight, comfortable way to get the job done. It's an open-face silicone skin that comes with two soft elastic straps (12″ and 19″ respectively) to accommodate arm circumferences between 7″–18″. The skin can be used separately from the strap as an everyday case, or you can leave the strap on and pop your iPhone in and out as needed. Two screen protectors are also included.
The iPhone 7 and iPhone 7 Plus versions are $22 at Amazon.