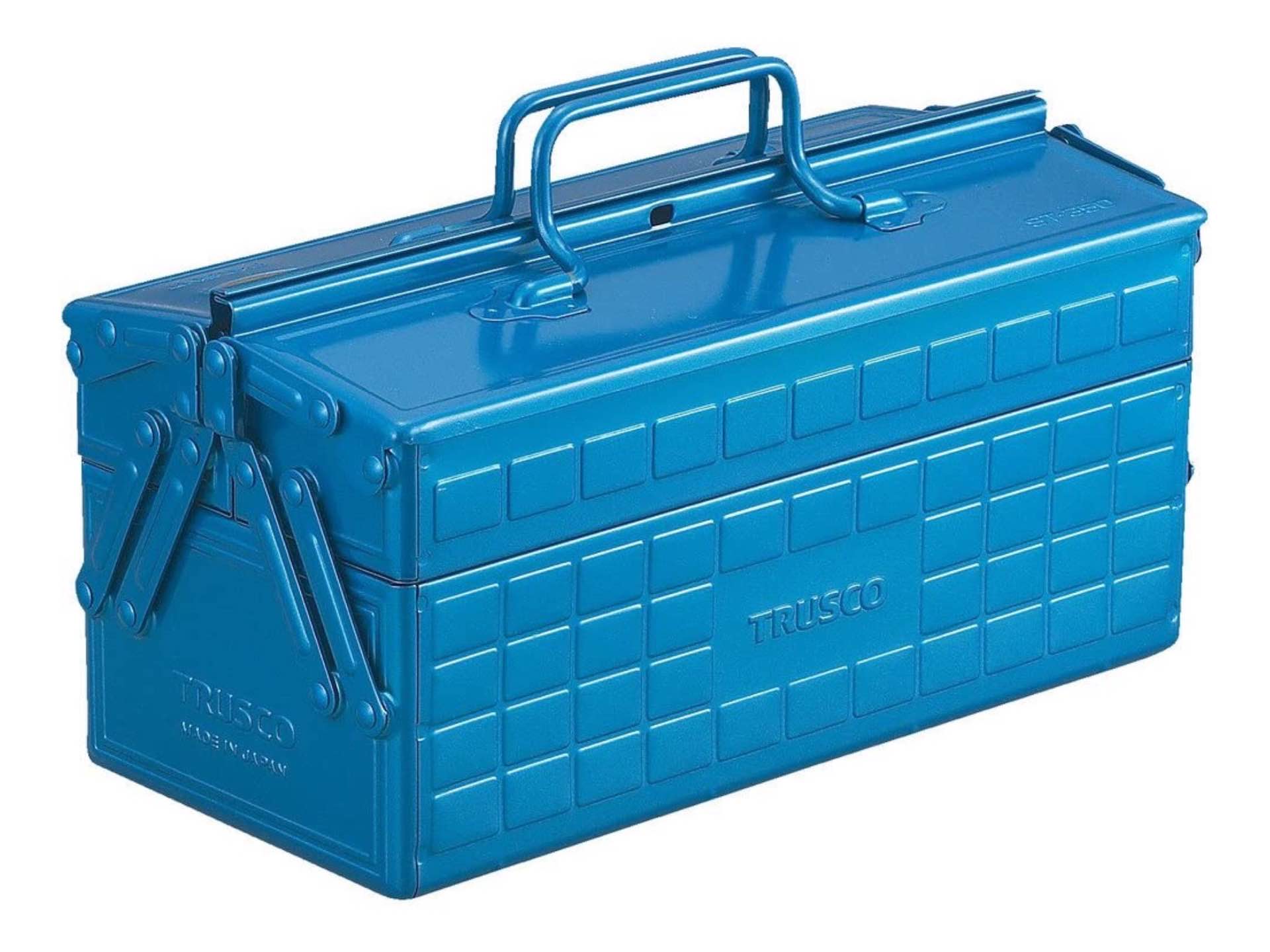 Trusco ST-350-B Two-Level Tool Box
If you like those handy little tool containers we featured in this year's Christmas Catalog, you should know that the same Japanese company, Trusco, also makes these beautiful two-level tool boxes.
Tough yet cool, this durable steel-bodied tool box features two levels of storage to easily organize and carry your tools. Open it from the middle and ten small upper compartments smoothly lift outward (for nuts, bolts, screws, etc), with an open middle space for wrenches, screwdrivers, pliers, and more.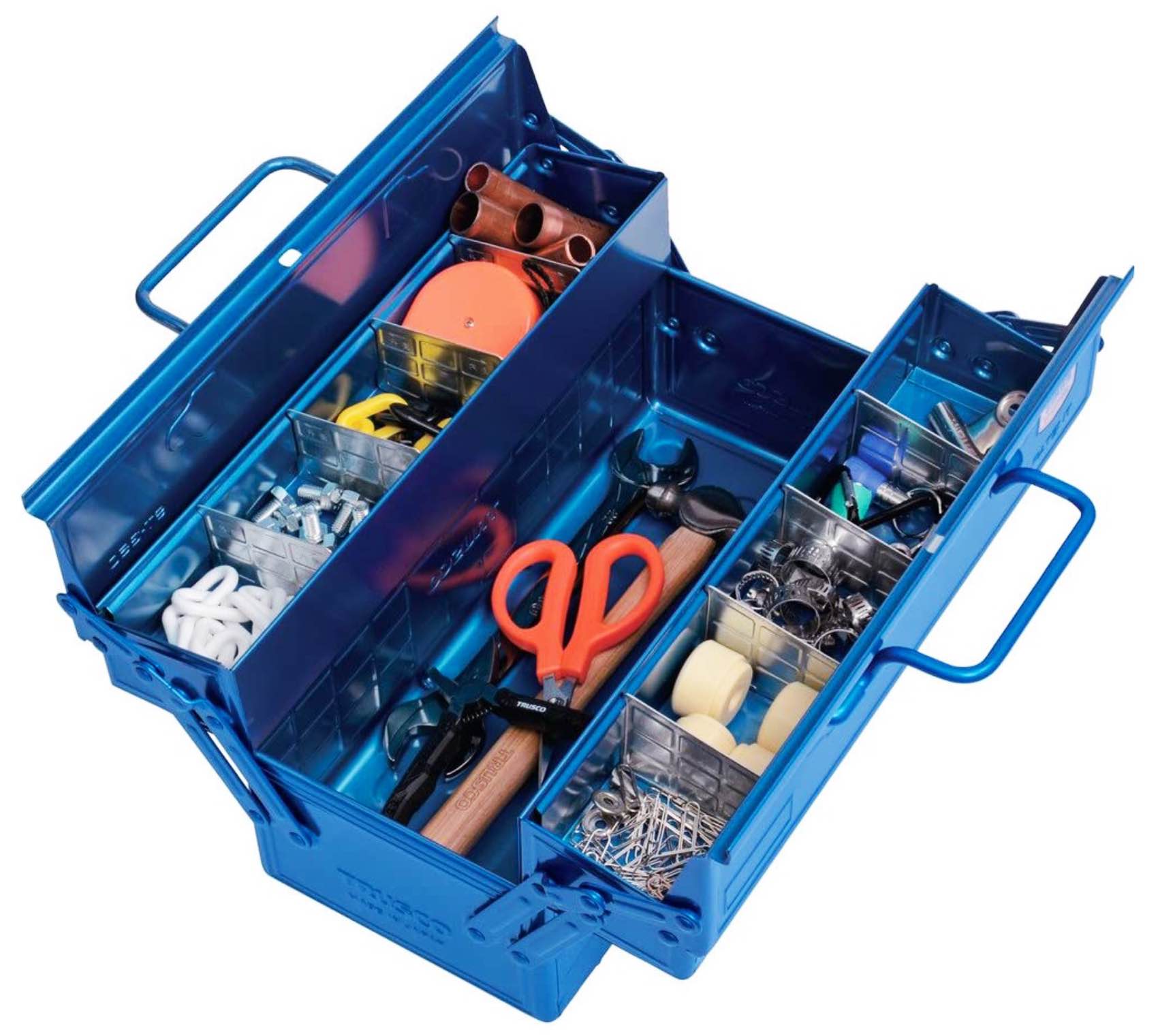 The tool box comes in the same beautiful blue shade as its smaller counterpart, which has the added benefit of making it easy to spot in a pile of other stuff in your workshop. (Hey, we can't all be perfectly organized ALL the time.)
Get the tool box for $64 on Amazon.