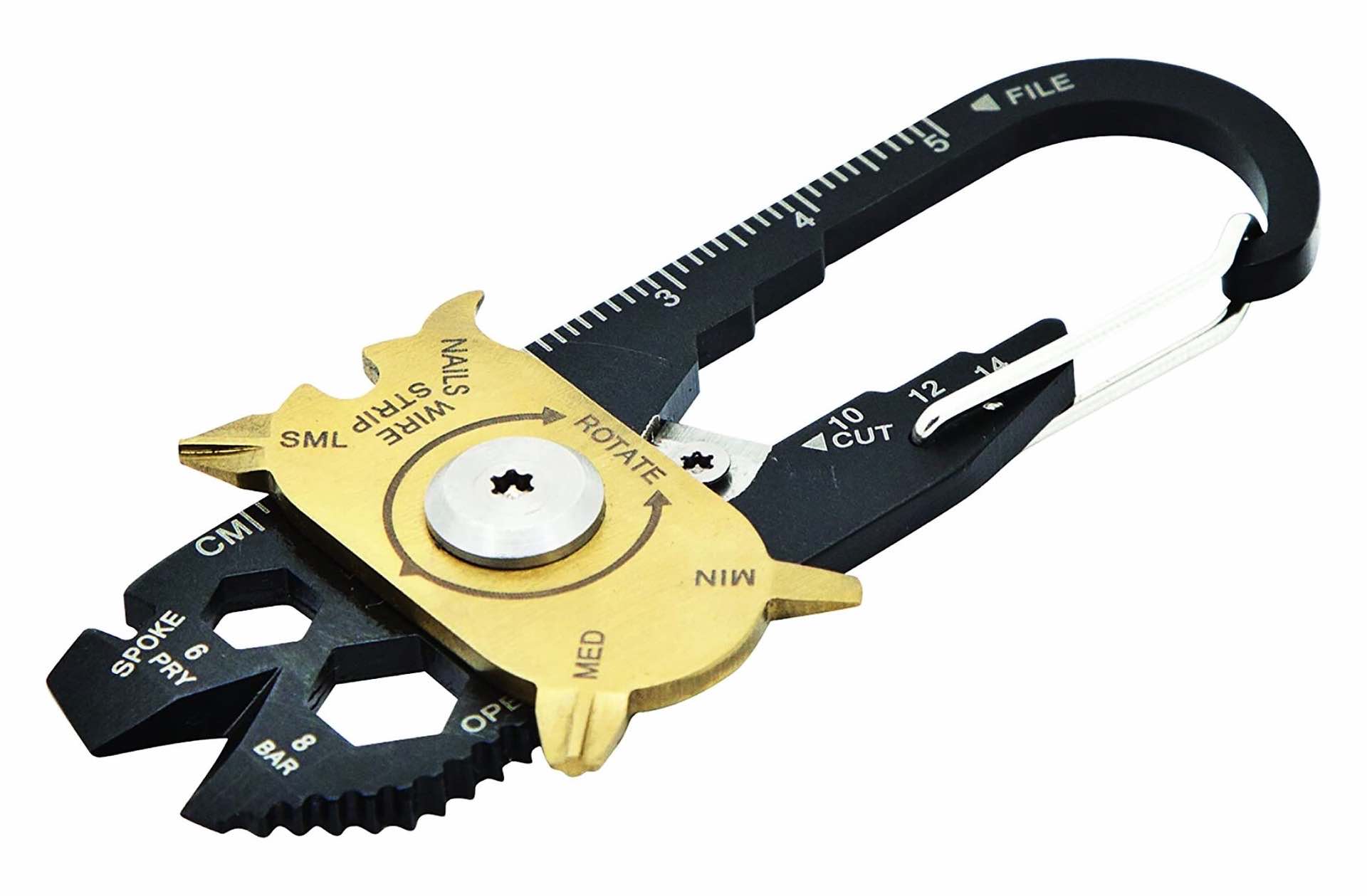 True Utility "FIXR" Multi-Tool
With the stainless steel FIXR multi-tool attached to your keychain, you'll never again be completely without a tool for solving minor problems as they come up. This pocket-friendly bit of gear packs 20 different tools into one tiny package:
Quick-release clip
Bottle opener
Nail cleaner
3 flat screwdrivers (large, medium, and small/eyeglass)
2 Phillips screwdrivers (medium and small)
5 wrenches of various sizes
Bicycle spoke wrench
Razer-sharp cutting blade (made of K5 carbon steel)
Wire stripper
Measuring ruler
Box opener
Pry bar
File
The gold-plated revolving disc you see in the image above is the FIXR's signature component, allowing tools to be exposed only when you need them, and hidden when you don't. And the whole thing weighs only 1.6 ounces, so even with all this utility in your pocket, you'll hardly know it's there.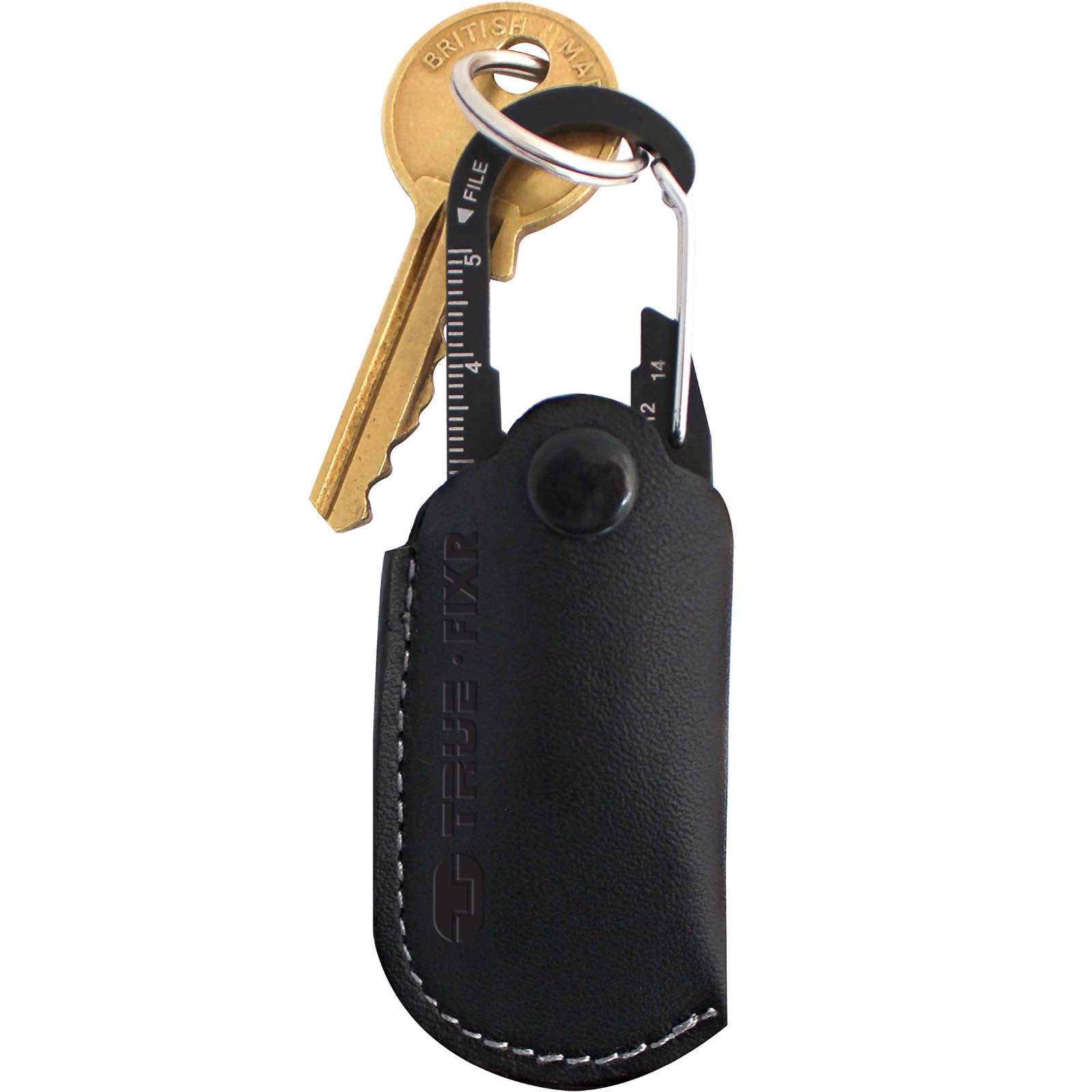 Get the FIXR multi-tool for $15 on Amazon. It comes with a little leather pouch, which is a nice touch.