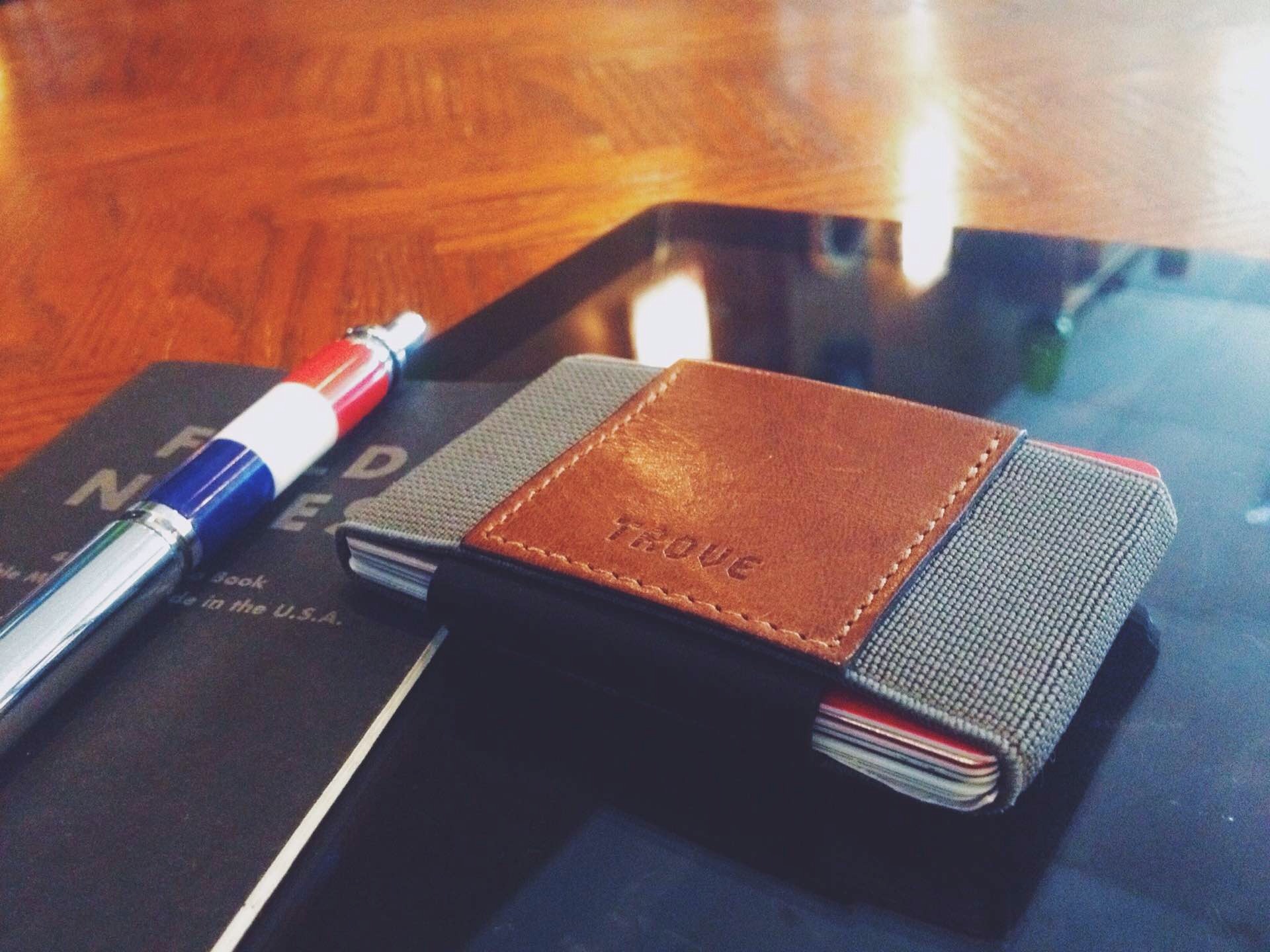 The TROVE Wallet is Now Available
When I last wrote about the TROVE wallet, the company was still nearing the end of their Kickstarter campaign. And now, the public can finally get their hands on one of these babies because the online shop is officially open.
Full disclosure, they sent me a sample wallet (from the "coffee" colorway, pictured above) a while back so that I could eventually write a review. Though the review isn't quite finished yet, the TROVE has already usurped the Supr Slim as my primary wallet. The Slim was great because it forced me to cut down on the stuff I carry with me each day. The TROVE took that idea and improved on it in every way — it not only looks and feels nicer in the hand, it's better constructed as well, thanks in no small part to the leather accents surrounding its exterior.
TROVE wallets range from approx. $48 to $56 USD.