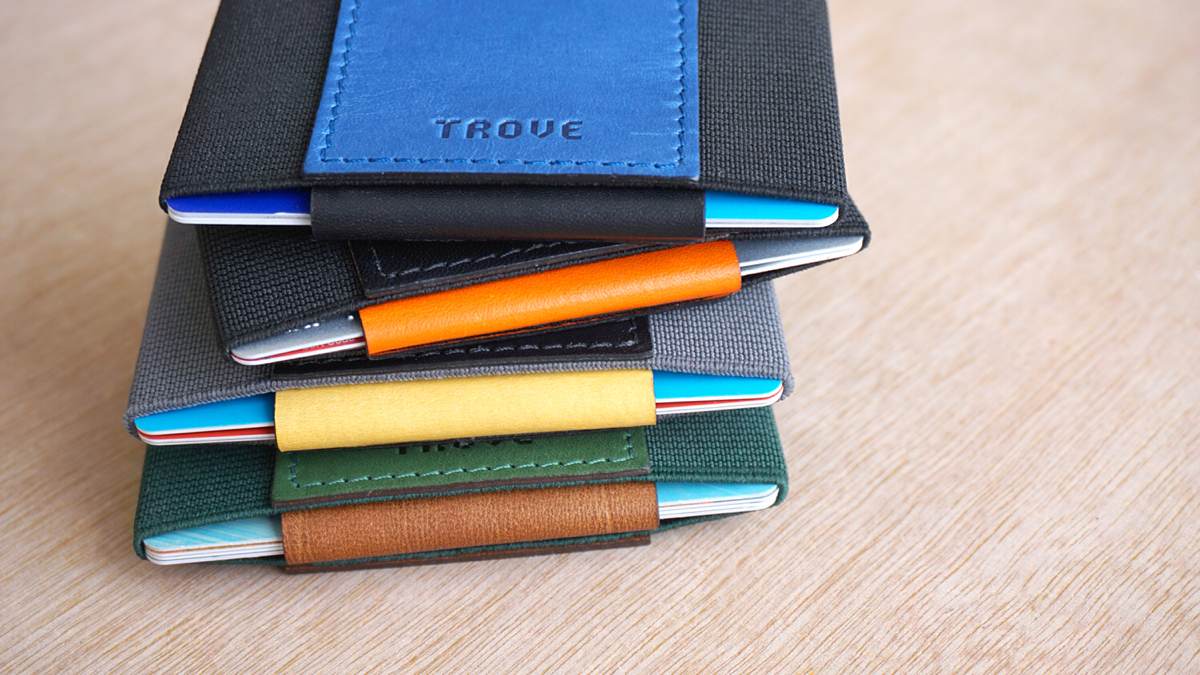 TROVE Slim Wallet & Card Case
The TROVE wallet, very near to reaching its Kickstarter funding goal, can best be described as a Supr Slim wallet on steroids.
It combines strong, woven elastic with vegetable-tanned full-grain Italian leather accents. The whole thing is reversible too, so you can organize your cards and cash the way you like. Holds up to 10 cards (far more than I need on a daily basis) and is RFID-compatible so you can tap the entire wallet to an appropriate scanner rather than digging out individual cards.
To back the project and get a TROVE wallet in return, will run you £25—about $42 USD.
International shipping is free, and they promise to fulfill all orders before the holiday season.