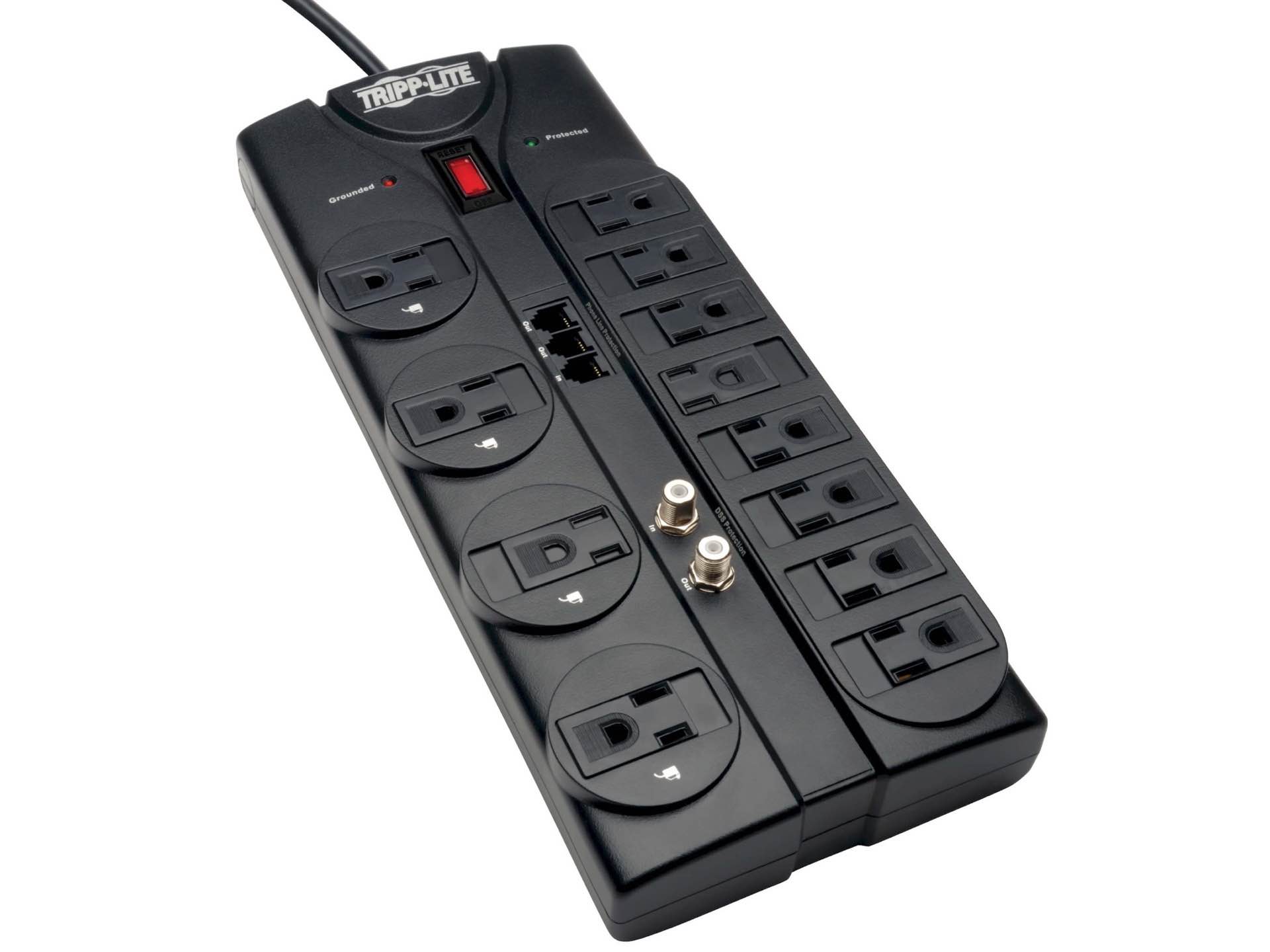 Tripp Lite 12-Outlet Surge Protector + Power Strip
In the event of a dramatic power surge, you don't want your household electronics, lamps, or anything else getting fried. Protect your stuff with Tripp Lite's 12-outlet surge protector (model TLP1208TELTV), which has enough room to fit an entire workspace or media center's worth of devices (including cable modems, thanks to the dual coaxial jacks) and offers up to 2,880 joules of surge protection.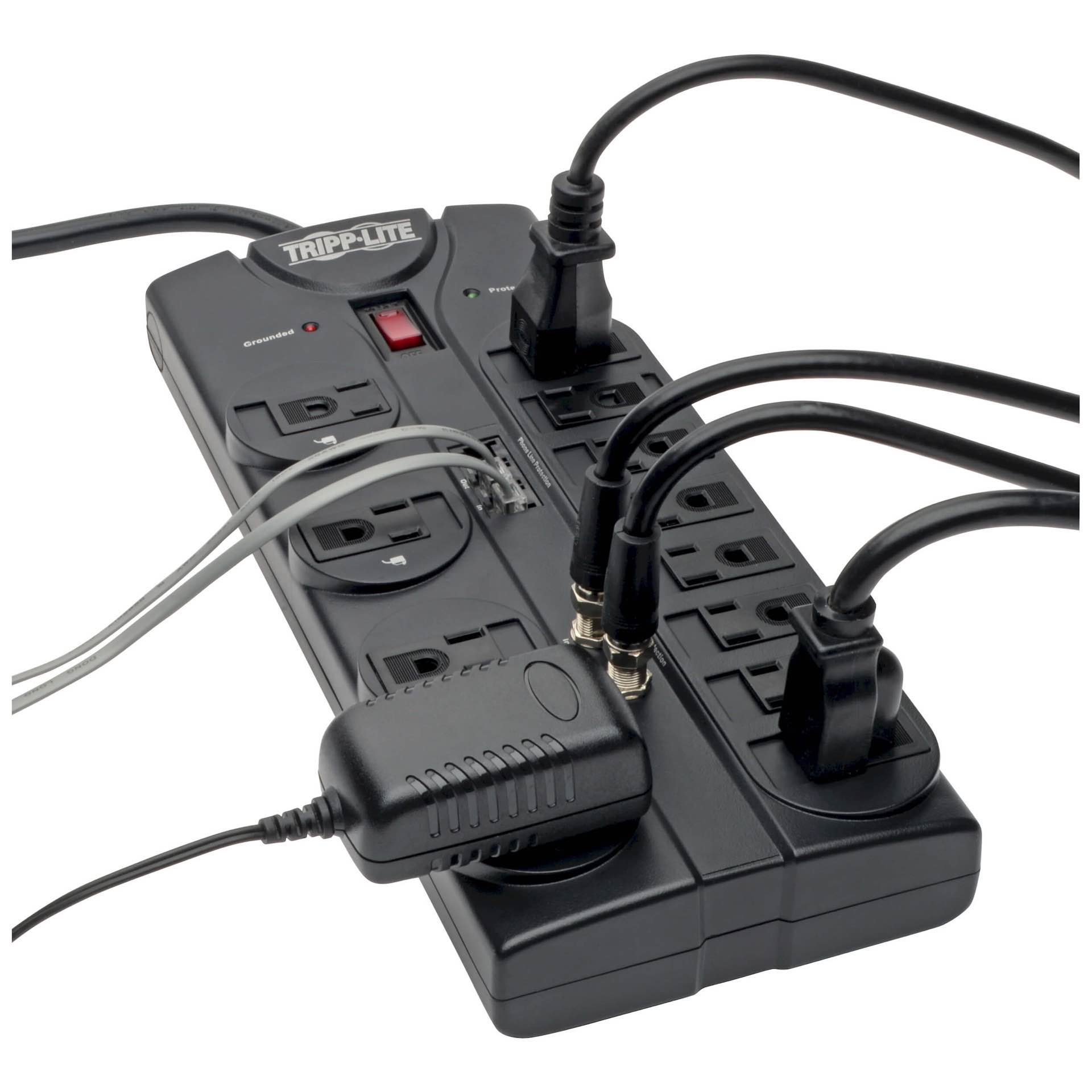 The robust power cable on the end reaches outlets up to 8 feet away, which should feel pretty generous for most setups. The four outlets on one side accommodate larger power plugs in case you have a few of those (don't we all?), and all twelve spots slide up and down to cover or reveal the prong holes, so that's a nice safety feature if you have a curious toddler around.
Get this surge protector for $42 on Amazon.