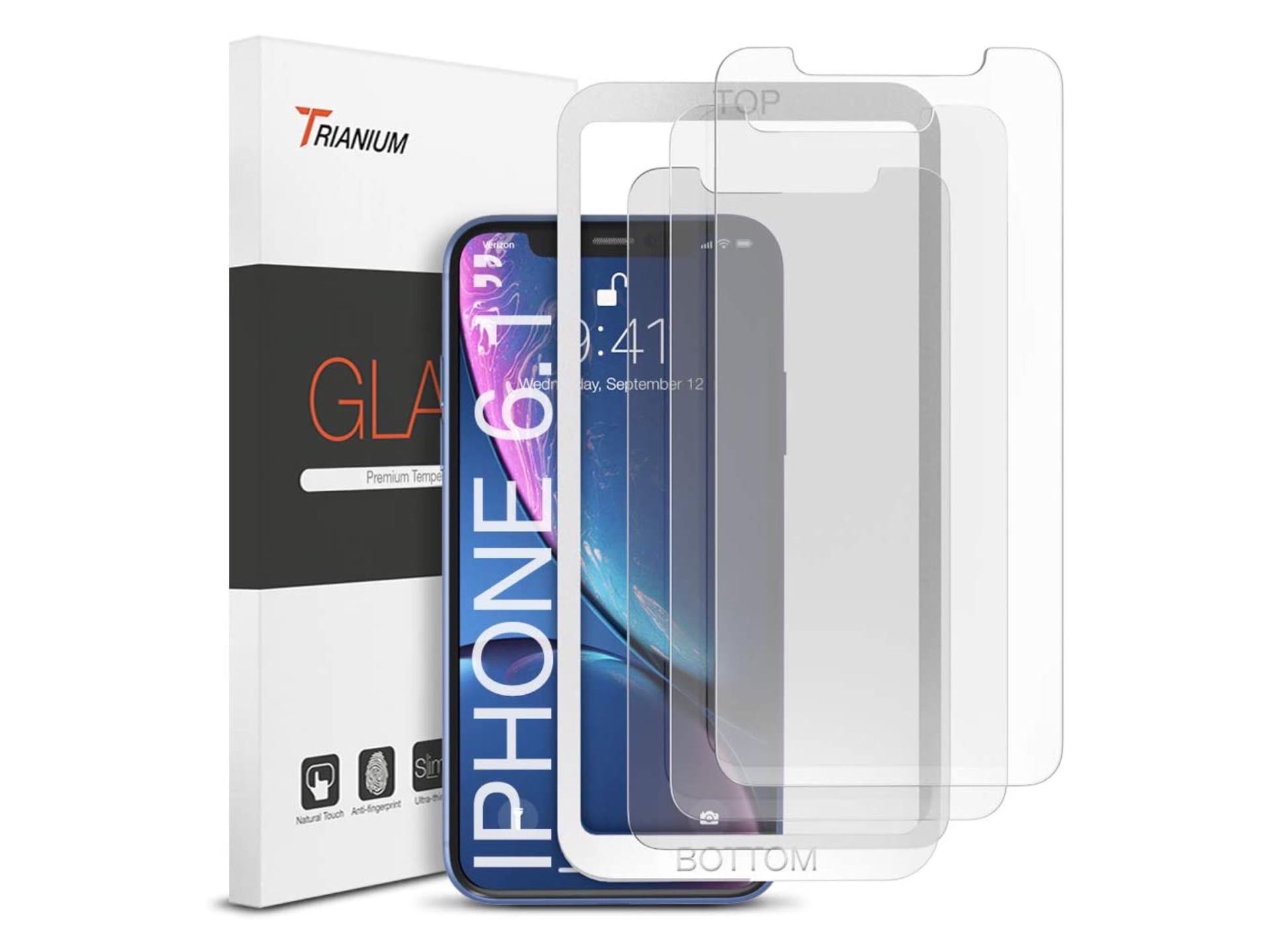 Trianium Tempered-Glass Screen Protectors for iPhone
Trianium's tempered-glass screen protectors for iPhone are far superior alternatives to those lame plastic film things you might be used to. They're thicker and stronger in general, so they're even more resistant to scratching and protective against drops that could otherwise shatter your expensive phone's own screen.
They're also WAY easier to apply, because you don't have to worry about air bubbles forming all over the place from the slightest screw-up. An applicator frame is included in the box in case you need it though.
Plastic film protectors are always hit-or-miss in terms of how they feel to touch, which is a pretty important thing to keep in mind since you're likely using the device all day long. The experience adds up. Tempered-glass protectors, on the other hand, feel just like using the phone's screen itself, so even though using one tends to leave a bit of a raised edge around your screen, it doesn't end up being noticeable in your day-to-day usage.
Trianium makes three sizes to fit all types of iPhones, and they all come in packs of three so you always have a backup: