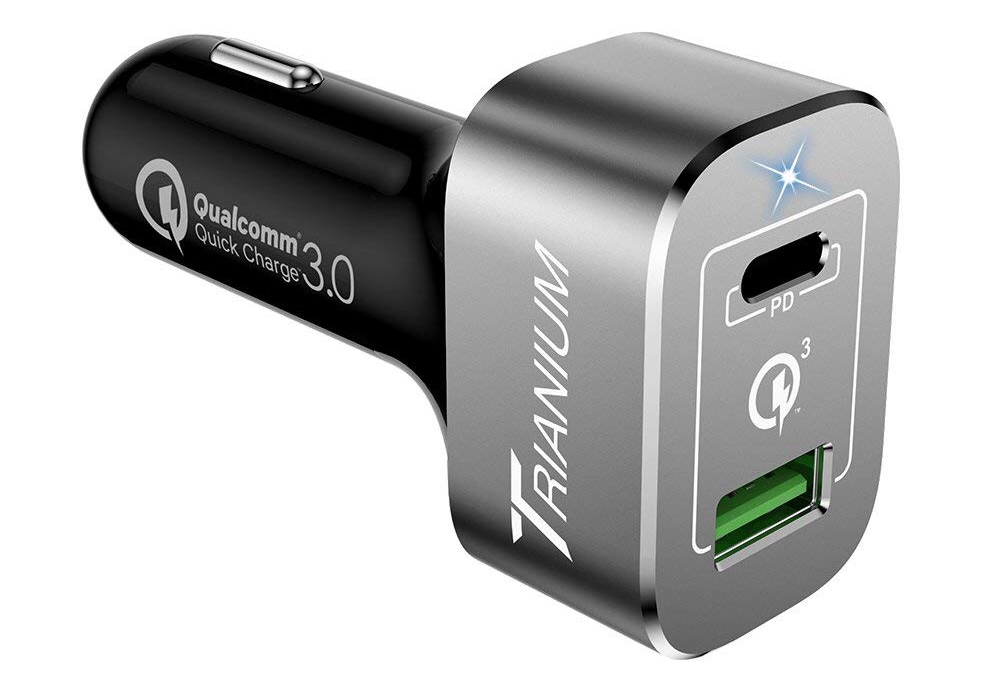 Trianium AtomicDrive Universal Car Charger
My wife and I live in a "split household" — that is, she has an Android phone, I have an iPhone. We often end up sharing the dual-port charger in our truck on long hauls, which typically means one of us gets a better port than the other (2.1A vs 1A).
Not so with the Trianium AtomicDrive. It has a Quick Charge 3.0 USB-A port for Android phones and a Type-C PD port that works with newer iPhone models (as long as you have a USB-C to Lightning cable). With this thing, we both get to enjoy fast charging without having to swap cables around.
Get yours for $19 on Amazon.