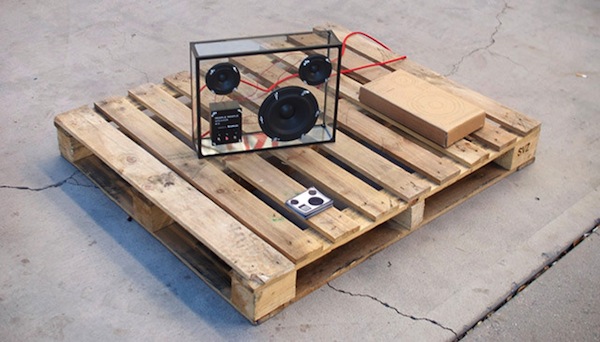 Transparent Speaker
The Transparent Speaker is pretty much what it sounds like.
A 6.5-inch subwoofer provides the bass, while two 3-inch full range drivers provide crisp highs and mid-tones. The speakers, digital sound processor, controls and wiring are all exposed within the speaker's glass chassis.
It packs to AUX-in jacks, a powered USB port (with additional Bluetooth and Wi-Fi dongles) and a slot to put in an AirPort Express to enable AirPlay to the device.
The Kickstarter project has a little over 5 weeks to go.